Celsius Denies Allegation of CEO Leaving US
Celsius Network on Monday denied reports of the CEO leaving the US, claiming that all related allegations are false.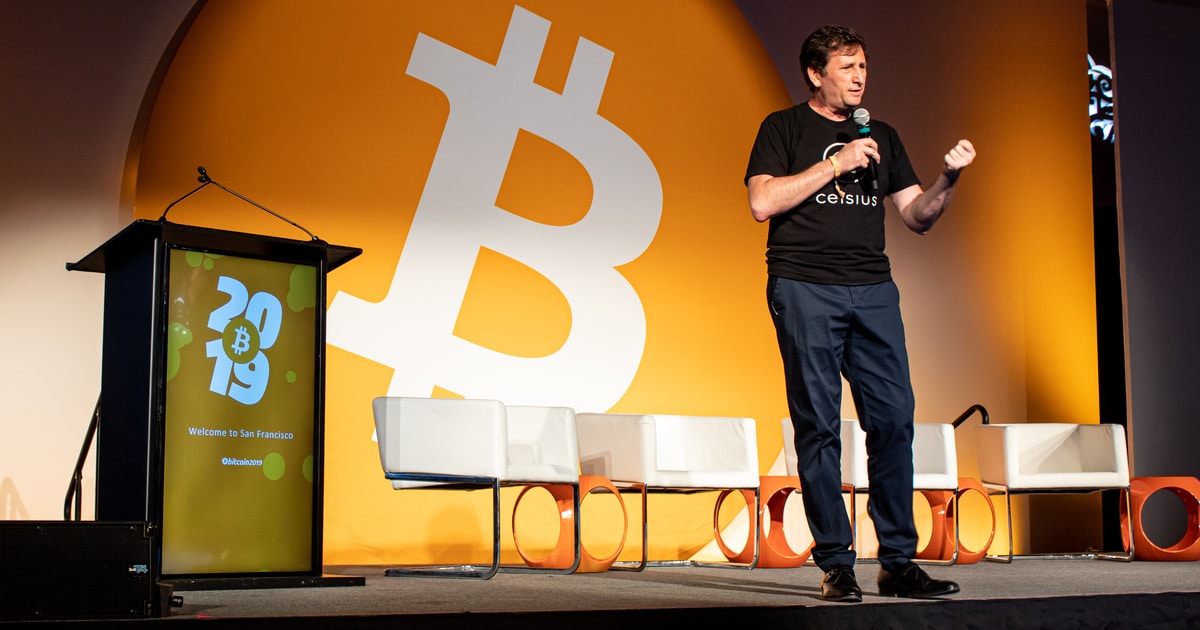 A spokesperson from Celsius responded to Blockchain.News saying:
"Consistent with our previous messages, all Celsius employees – including our CEO - are focused and hard at work in an effort to stabilize liquidity and operations. To that end, any reports that the Celsius CEO has attempted to leave the U.S. are false."
The crypto lender platform's CEO Alex Mashinsky was reportedly stopped by authorities from leaving the U.S., amid insolvency rumours about his company.
Mashinsky's failed exodus was first disclosed by crypto analyst Mike Alfred on his Twitter account on Sunday local time. He tweeted saying Mashinsky was trying "to leave the country this (last) week via Morristown Airport (in New Jersey) but was stopped by authorities."
According to Alfred, the Ukraine-born CEO was trying to flee to Israel. However, his claims and sources have not been verified.
Alfred's tweet also added that Mahinsky current whereabouts are unclear. Details about whether he is under custody are yet to be revealed.
The cryptocurrency loan company allows users to deposit cryptocurrency digital assets into a Celsius wallet to earn a percentage yield or take out loans by placing their cryptocurrencies as security.
Currently, the crypto market is under high volatility since the US FED's increase in interest rates in early May 2022.
Rumours about insolvency have been floating around since Celsius decided to freeze withdrawals, swaps or transfers among all accounts in June, citing extreme market conditions. The company has repeatedly claimed that it would take time to resume its operation.
However, the company has started repaying clients to regain liquidity and re-open withdrawals. Recently, Celsius repaid interest-yielding DeFi service Compound Finance with $10 million worth of the DAI stablecoin, according to a report from Crypto Briefing.
According to a report from Blockchain.News, Celsius has also paid $53.6 million DAI in a series of transactions to its vault with Oasis Protocol, a yield-bearing DeFi platform.
Furthermore, Celsius has also stopped unaccredited investors from paying interest since April 15. Under the new plan, users with existing funds in their Earn accounts have continued to earn interests as long as the funds remain in such accounts.
The platform has recruited experts from Citigroup on possible solutions for financing options to battle insolvency fears. The Wall Street Journal indicated that Celsius has even hired consultants from advisory firm Alvarez & Marsal to seek advice or possibly bankruptcy filing.
According to a report from Coindesk, Goldman Sachs is planning on acquiring Celsius by raising $2 billion from investors.
Celsius network has over $12 billion in Assets Under Management and over $8 billion in assets lent out to investors. With the notion of bankruptcy on the horizon, Celsius Network is also acting in a way that will heighten people's suspicion.
Meanwhile, according to a report from Washington Post, Celsius' recent activities have also drawn regulators from at least five States, including Texas, New Jersey, Alabama, Kentucky and Washington, to investigate.
Subject to the latest rumour, Celsius's token (CSL) has dropped to over 20%, trading at around $0.7939 during the intraday.
Image source: Shutterstock
Goldman Sachs Reportedly Raising Funds to Acquire Celsius Assets by $2 bn, Report says
Read More