Bitcoin's Correlation with S&P 500 at a Nine Year Peak, says Quantum Economics Founder Mati Greenspan
Mati Greenspan, founder of Quantum Economics believes the coronavirus pandemic has brought Bitcoin closer to the S&P 500 than ever before.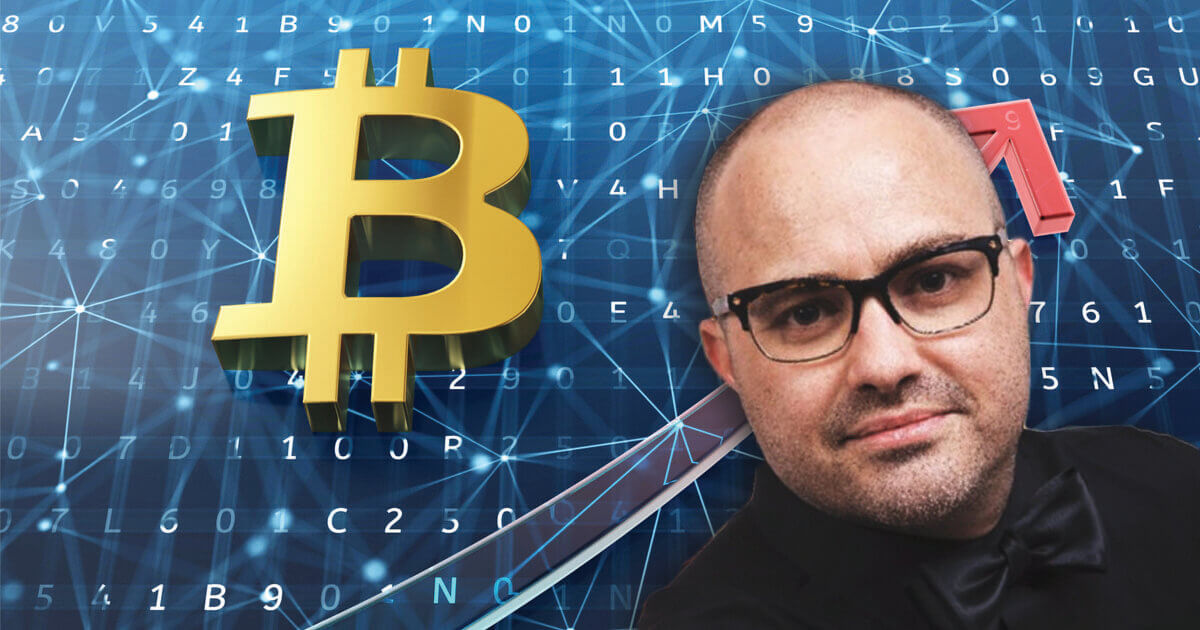 During his presentation at Virtual Blockchain Week, crypto analyst Mati Greenspan explained that Bitcoin and legacy assets are increasing in correlation due to COVID-19. Greenspan incidentally also received high praise for his ability to deliver the virtual presentation while caring for his child under the unique lockdown circumstances.
Leveraging data from Coinmetrics as shown in the screenshot from the presentation below, Greenspan demonstrated that Bitcoin and S&P 500 now have a correlation of around 0.6 which is a new high from the previously recorded 0.3 in January 2011. Greenspan interprets 0.3 as having almost no correlation.
 
Source: Screenshot from Virtual Blockchain Week
Bitcoin Not Our Saviour, Cuban Agrees

Greenspan argued during his presentation that "nothing has emerged" that indicates Bitcoin or cryptocurrency will "be our saviour."
Billionaire Mark Cuban also recently argued that the dependency of Bitcoin on fiat currency is one of the greatest barriers to its widespread adoption. He argues that at the moment, you have to convert Bitcoin to fiat currency to spend it.
In a recent interview with Kevin O'Leary, Cuban pointed out some challenges of cryptocurrencies such as difficulties in spending crypto, widespread understanding, and onboarding challenges as some of the reasons why he does not personally hold cryptocurrencies.
Risk Asset or Digital Gold
Greenspan also stated that Bitcoin is still considered a "risk asset" to most investors and is not a safe haven like gold which, "took thousands of years to build up."
While he is correct that gold has achieved this status over a thousand years, a new report from Bloomberg indicates that Covid-19 pandemic markets have also greatly accelerated Bitcoin's maturation to a new type of digital gold.
According to the April 2020 Bloomberg Crypto Outlook entitled Bitcoin Maturation Leap, the stock market's volatility instigated by the coronavirus disruption has shaken up the entire crypto market and may have greatly accelerated Bitcoin's transformation into a safe haven asset like Gold.
Per the report, "This year marks a key test for Bitcoin's transition toward a quasi-currency like gold, and we expect it to pass."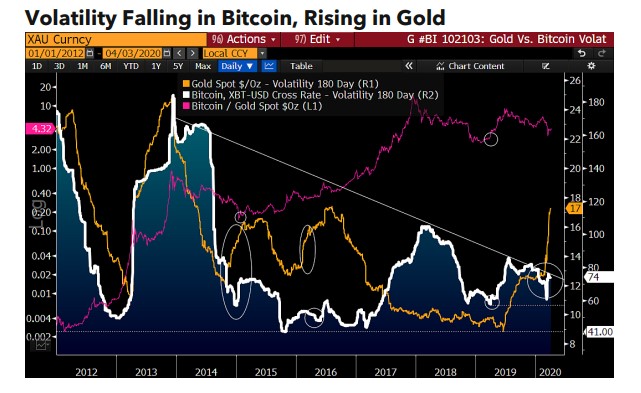 Source: Bloomberg Crypto Outlook: Bitcoin Accelerating Maturation
The researcher's explained, "When the S&P 500 declined almost 14% in 4Q18, Bitcoin declined about 45%, and both bottomed about the same time. Indicating the first-born crypto is still susceptible to the receding stock-market tide, but in more of a bullish divergent condition, Bitcoin remains up about 9% in 2020 and is hovering near its $8,000 support level, despite about a 20% S&P 500 correction. Our graphic depicts the spiking nature of the correlation between Bitcoin and the S&P 500, notably when equities decline swiftly."
Read More