Bitcoin Sees Massive Pullback as Addresses With More Than 1K Coins Reach One-Month Low
Bitcoin (BTC) has been on a free fall since it recorded its all-time high (ATH) above $61,000 over the past weekend, as the market continues to witness the weak hands selling off.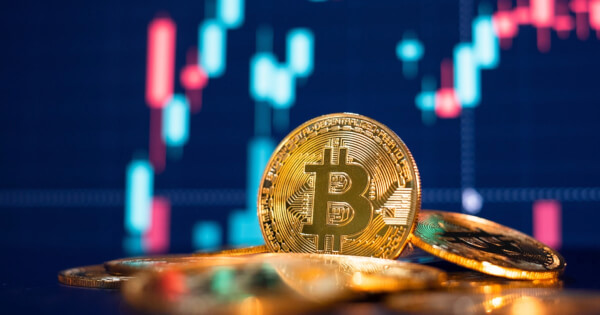 At the time of writing, the digital currency has shed almost all the gains it accrued in the past week, dropping 7.69% to $54,837.93 according to crypto data aggregator CoinMarketCap.
As usual, the BTC bulls - typically traders- and both retail and institutional investors are maintaining their bullish positioning on cryptocurrency, with many maintaining the massive price projection on the coin. Diginex CEO, Richard Byworth, predicts Bitcoin can reach $175,000.
At this rate of fall, however, Bitcoin is looking poised to dump off and retract below the $52,000 support level, a bear movement the bulls may likely impede.
Bitcoin Seeing Reduction in Huge Coin Holders
The ongoing sell-offs may be depleting the total number of Bitcoin whales as on-chain data from Glassnode reveals that "BTC number of addresses holding more than 1000 coins just reached a 1-month low of 2,309," a metric that has gotten market observers, particularly the new entrants concerned.
For those with knowledge of the market, however, there is usually a major correction after Bitcoin hits a major ATH, as many will scramble to take profit, an occurrence that is almost synonymous with the markets now.
Bitcoin investor and educator, Lark Davis confirmed this when he tweeted:
"Whale addresses holding 1,000 or more #bitcoin have been selling, this does not mean the bull run is over, it just means that profit taking is happening."
While the current price correction is massive, about 10.62% below the all-time high, the market is less bothered as the major institutional investors are still HODLing, helping to shield the market from panic selling.
Image source: Shutterstock
---

Read More