Bitcoin Mining Difficulty Hits One Month High
Bitcoin's mining difficulty has hit a new one month high, with the network metric rising for the third time in the past 30 days.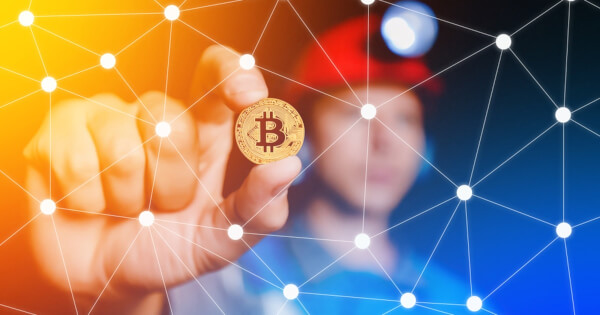 As gleaned from data platform, Coinwarp, The current Bitcoin difficulty is 17.62 T at block 697,657, resulting in a Bitcoin mining difficulty increase of 3.86 % in the last 24 hours.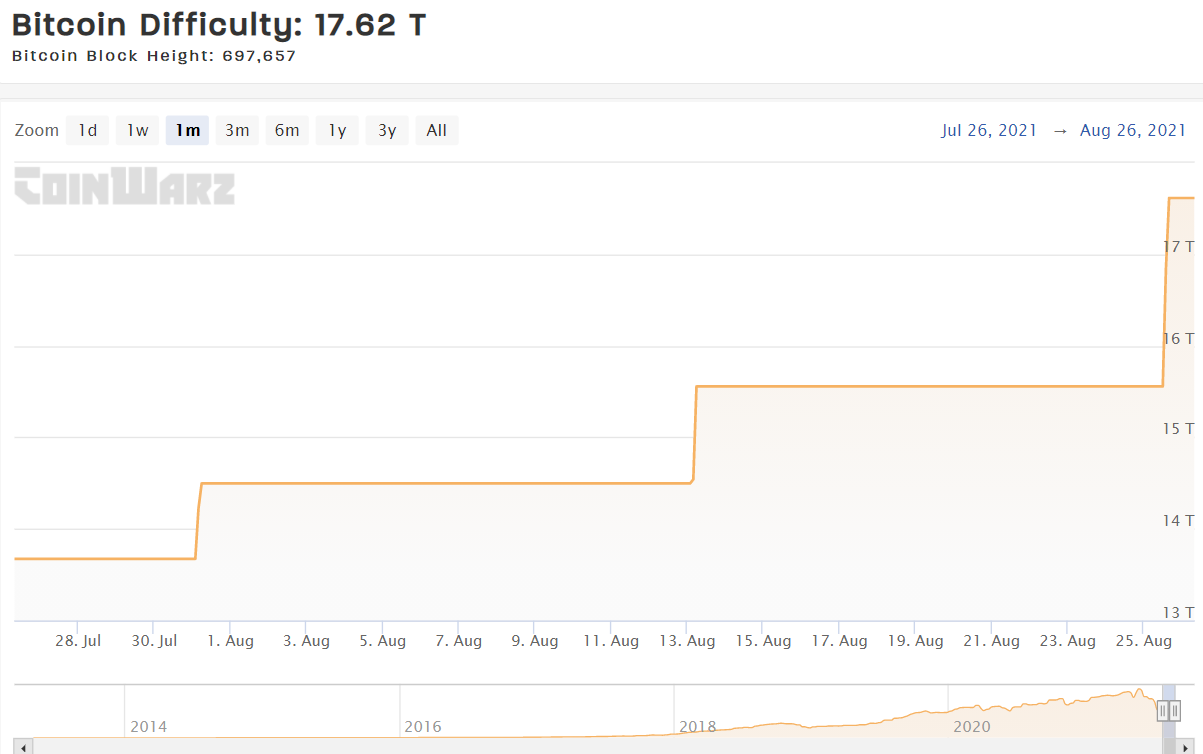 The growing difficulty in the network has been adjusted twice from 14.4964 T back on July 31 and 15.5561 T earlier this month on August 13. The steady growth of the mining difficulty has showcased the gradual increase in the computing power plugged into the Bitcoin network after the major disruption from the Chinese clampdown on mining activities.
The mining difficulty, a metric of how hard or easy it is to generate new Bitcoin, is often impacted concerning the number of machines plugged into the network. The more the devices working to solve the block puzzles, the harder the difficulty and the reverse also holds. The Chinese offset plugged a record number of miners offline, forcing the difficulty to adjust itself.
Implications for Existing Miners
For Bitcoin miners operating from other regions other than China, the plunged mining difficulty is good news as it lowers the efforts required to generate new Bitcoins as a reward for helping to maintain the network.
The mining difficulty is still below the pre-China ban, and the entire engagement has proven more profitable to those currently in the business. With the bi-monthly adjustment of the mining difficulty, the attractiveness of the entire venture may be reduced as more miners find a home in regions like Canada, Kazakhstan, the United States and other emerging Bitcoin mining hotspots around the world.
Bitcoin is reacting negatively to the increment in difficulty as it is currently trading at $47,019.63 atop a 0.77% loss in the past 24 hours per data from CoinMarketCap.
Image source: Shutterstock
Central American Countries Eager to See if El Salvador's Bitcoin Cut Remittance Costs
Read More