"Bitcoin Has Depreciated in Half" Says Clueless Chechen Republic Leader Kadyrov
Ramzan Kadyrov, the Head of the Chechen Republic has a strong distrust of Bitcoin and cryptocurrencies, along with a profoundly confused and incorrect evaluation of the BTC price and Bitcoin's ability to act as a store of value.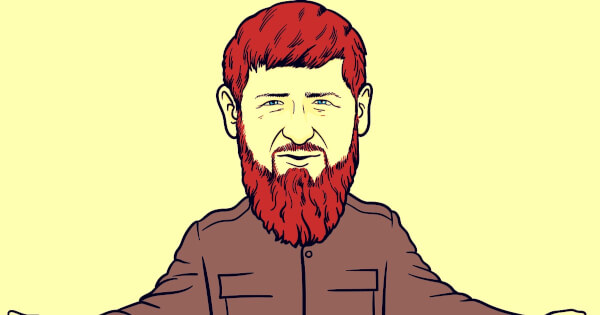 The Head of the Chechen Republic, Ramzan Kadyrov recently shared some harsh criticism, along with some ignorance of Bitcoin—as cryptocurrencies grow in popularity among Chechnya's citizens.
In an article by Pravda on Aug. 31, Kadyrov was extremely critical of the media's portrayal of digital assets, and particularly Bitcoin being represented as a digital gold. The dictator claims to believe that Chechens are being duped on "how to get rich quickly with the help of cryptocurrency."
Kadyrov said:
"People take loans, save on themselves and their families, invest their last money in digital assets that promise incredible profits."
While the dictator's warning appears to have the Chechen peoples best interests at heart—it was clear that Kadyrov was hopelessly uneducated on the subject as he tried to warn Chechen citizens that excess profit always goes together with excess risk. He said:
"For example, over the past month, Bitcoin has depreciated in half."
Although it may be unnecessary to disclose this information to anyone who has followed crypto at all this year, the Bitcoin price has in fact made tremendous gains over the past couple of months and is being widely accepted as a new form of digital gold by enterprises and educated investors.
The Chechen Leader believes that crypto offers high risks and fills the people he rules over with dreams of easy money and argues that he is more concerned about the moral side of cryptocurrency investment.
He concluded the piece:
"A person who invests in cryptocurrencies expects their value to grow many times. But why is he waiting for this? Did the person work hard to get this profit? Did the money he invested help other people? […] No, on the contrary, the price of such cryptocurrencies is growing only due to the greed of people who have invested in them, trying to attract new investors and profit from their greed."
Kadyrov is the Authoritarian Leader of Chechnya which falls under the Russian Federation. The unelected dictator said that he will not support any projects which leverage digital assets and cryptocurrency.
The Russian Federation passed its first major legislation regarding cryptocurrencies on July 28. However, the country's Central Bank continues to treat the crypto industry as a criminal field and thinks it facilitates illegal dark transactions.
Additionally, research from Paxful peer-to-peer Bitcoin marketplace has released some important data regarding the use of its p2p trading platform in Russia. The study indicated that Russians were increasingly leveraging cryptocurrency to escape the corrupt monolithic Russian banking system.
Image source: Shutterstock
Read More