Bitcoin, Ethereum and LINK Could Benefit From Trump's TikTok Ban
President Donald Trump has issued an executive order that seeks to ban TikTok from the United States, following the controversy that the Chinese-owned app raises serious security concerns and that it collects personal information on its users.
Trump Bans TikTok, Microsoft Wants It
TikTok, which is currently owned by ByteDance LTD, has been receiving a lot of backlash lately due to the privacy concerns that were addressed by the White House. Trump has issued a ban on the video-sharing app, as it allegedly has been collecting data on its users' security and therefore is a serious national concern for the 80 million Americans using the social platform. In light of the pandemic, Gen Z has taken to TikTok and popularized it exponentially, with TikTok boasting of more than 2 billion downloads worldwide, and over 150 million of it originating from the US.
However, with Trump's orders, the ban will be in full effect in 45 days. This would prohibit TikTok from being uploaded from Apple and Google's App Stores. Incidentally, though TikTok originates from China, the video-sharing app is also banned on Chinese soil.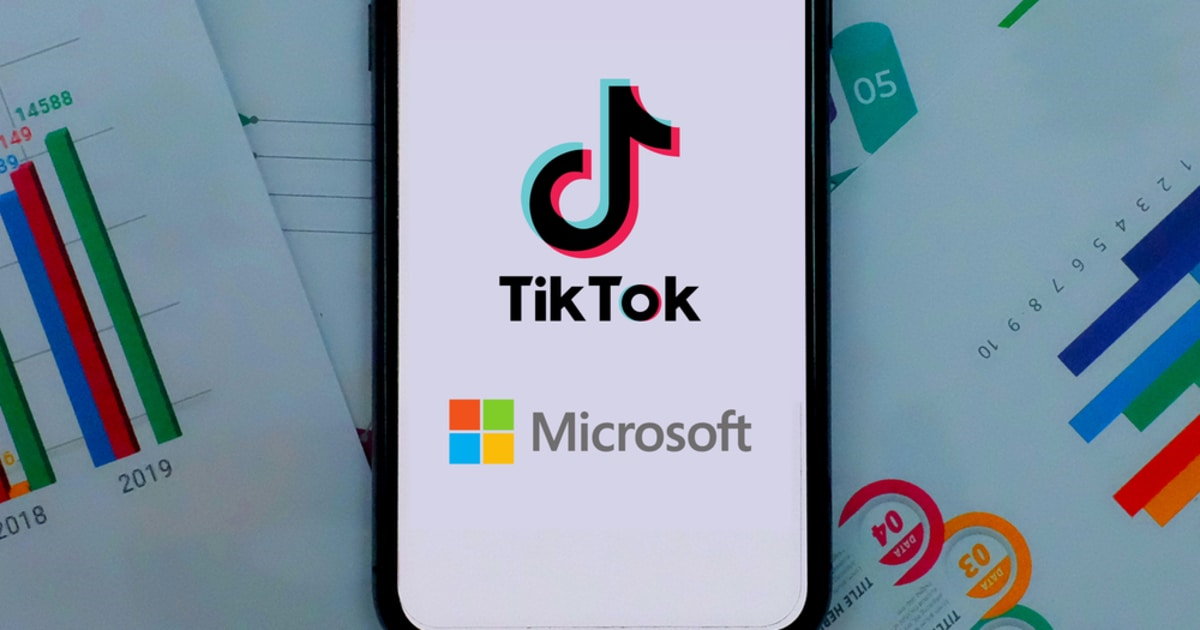 With the app being up for grabs, tech giant Microsoft has said that they are working to acquire the TikTok from China's ByteDance LTD. Microsoft has addressed Trump's privacy concerns and said that it is committed to acquiring the video-sharing platform, and it will ensure that it passes a complete security review prior to adoption. The multinational tech company has also pointed out that the video-sharing app has reaped significant economic benefits for the US and the United States Treasury Department.
The Rise of Cryptocurrencies
With China and the US caught in high political tensions and the global economy undergoing an unsteady shift due to the pandemic, crypto traders are looking to secure their digital assets, with the recent bull run of digital currencies such as Bitcoin (BTC), Ether (ETH), and Ripple (XRP) on the market.
Over the weekend, ChainLink also outdid itself and its native token LINK surged by a record-high of 52 percent. At the beginning of 2020, LINK's price was estimated to be around $1.73, but with its recent performance on the crypto market, LINK reached an all-time high of $13,88. ChainLink has greatly benefitted from the rise of decentralized finance apps and is currently ranked sixth in terms of market capitalization on CoinMarketCap.
Branching Out to Blockchain
Due to the escalating US-China political tensions, investors appear to be increasingly seeking out alternative investments such as digital currencies, as it runs on decentralized ledgers and open source technologies. Cryptocurrencies are therefore not regulated by the State, and its open-source aspect provides security for traders.
As they run on a distributed protocol, blockchain technology might be a more secure way to diverge. While applications are attached to legal liabilities and sanctions, blockchain operates on servers and nodes worldwide. It is also harder to prohibit protocols than to ban applications, according to Forbes.
With privacy concerns being an ongoing issue that tech companies have to deal with as they find a middle ground between intrusiveness and privacy, blockchain technology has been an interesting alternative, as blockchain provides a decentralized platform, security, and lower costs. Blockchain is the underlying technology that cryptocurrencies are leveraged on, and though some countries have banned the use of cryptocurrencies, blockchain is still leveraged by companies.
Image source: Shutterstock
---

Read More