Bitcoin Could Protect Americans Because 'It Can't Be Made from Nothing': Kevin Roberts
Kevin Roberts, the President of the Heritage Foundation, recently participated in a panel discussion titled 'Bitcoin and the American Experiment', saying that: "Bitcoin is the biggest destructive innovation in a positive sense that can protect the American people."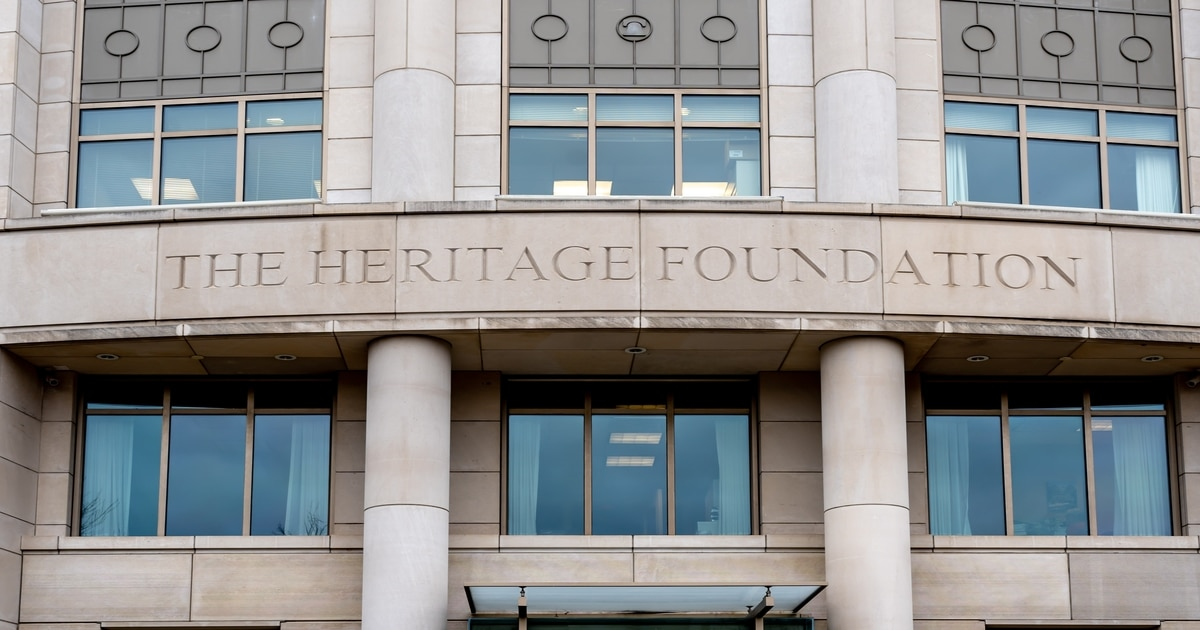 The cryptocurrency market continues growing and garnering support from people, including the Heritage Foundation, a U.S. conservative public policy research organization or think tank based in Washington, DC, whose mission is to formulate and promote conservative public policies.
In his argument, Roberts suggested: "Bitcoin can protect Americans because it can't be made from nothing."
The view of the Heritage Foundation president was echoed by other participants on the panel, including Cynthia Lummis, a U.S. Senator serving Wyoming state.
In March, Senator Lummis worked on a law that would integrate digital assets into the U.S. financial system. The Wyoming lawmaker, who has been advocating for cryptocurrency in Congress, argued that the pro-crypto regulatory framework would bring order to the cryptocurrency ecosystem without stifling innovation. According to the Republican Senator, Bitcoin is a phoenix that would grow, and the bill would expand to various segments of commodities and digital assets.
On the panel discussion, Roberts and Senator Lummis were joined by other prominent crypto personalities, including U.S. Senator Ted Cruz, MicroStrategy CEO Michael Sayer, Caitlin Long, the founder and CEO of Avanti Financial Group, and Peter St. Onge – a research fellow in economic policy at The Heritage Foundation.
In March, the Heritage Foundation expressed its disappointment with the U.S. Securities and Exchange Commission (SEC) regarding the agency acting against cryptocurrencies. In a statement written on its blog, the Heritage Foundation stated: "After many years of applications by responsible applicants, not a single Bitcoin exchange-traded fund has been approved, even the risky commodity derivatives flagged with glee."
The statement by Heritage Foundation was followed by a move by a group of eight U.S. Congressmen who appealed to the SEC, arguing that its crypto regulation is stifling innovation. In March, U.S. Rep. Tom Emmer and seven other members of Congress sent a letter to the SEC Chairman Gary Gensler asking for answers around the probing of crypto firms.
The U.S. lawmakers asked questions about the SEC's use of authorities in its Division of Enforcement and Division of Examination to obtain information on blockchain and digital asset companies in a manner inconsistent with the Commission's standards for initiating an investigation.
In the past, a number of U.S. lawmakers have been pushing for regulatory clarity on digital assets. There have been concerns that uncertainty surrounding the treatment of offers and sales of digital tokens impedes innovation in the U.S. and could eventually drive businesses to other jurisdictions.
Image source: Shutterstock
Coinbase CEO Calls Out US SEC for Using Intimidation Tactics
Read More