Bitcoin Addresses Sent to Exchanges Record a Monthly Low as BTC Hits a 17-Day High
Bitcoin (BTC) was able to breach the $50,000 mark it has been trying to breach a few days ago after a price correction drove it to lows of $42,000.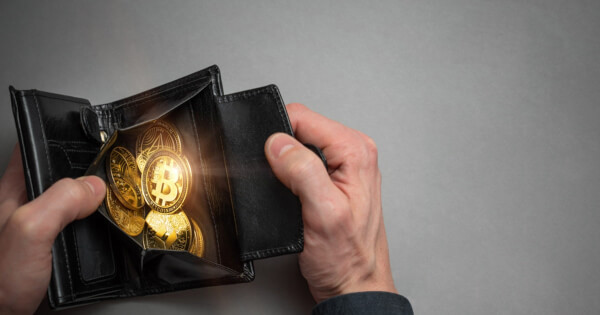 Its upward momentum pushed its price to a 17-day high of $57,350 earlier today even though it has retracted to $57.107 at the time of writing, according to CoinMarketCap.
New data by Glassnode reveals that crypto addresses sending BTC to exchanges have recorded a monthly low. The on-chain data provider explained:
"Number of Bitcoin addresses sending to exchanges (7d MA) just reached a 1-month low of 5,930.185."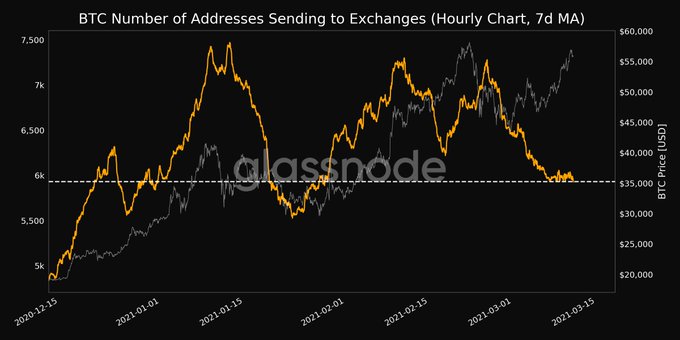 Bitcoin is usually sent to crypto exchanges from cold storages for the purpose of liquidating the funds or trading it.This data, therefore, shows a holding culture as more participants are storing their BTC for speculative or future objectives.
These statistics are echoed by the fact that investors are doubling down on the derivatives market as BTC futures contracts are on a record-breaking trend.
Furthermore, open interest across major exchanges is currently sitting on the verge of the $20 billion mark, the highest it has ever reached. It, therefore, illustrates that more participants are leveraging so that they can join the Bitcoin network.
Stablecoin inflows needed to sustain strong upward momentum
Crypto analyst Joseph Young believes that Bitcoin needs stablecoin inflows for it to surge past the $56,000 resistance level. He acknowledged:
"There's not a lot of sidelined capital entering into Bitcoin at the moment. Below is stablecoin inflow into exchanges. When $56k cleanly breaks, I imagine more capital would enter into BTC, accelerating the rally. Hence, I think consolidation, and then an explosive move upwards."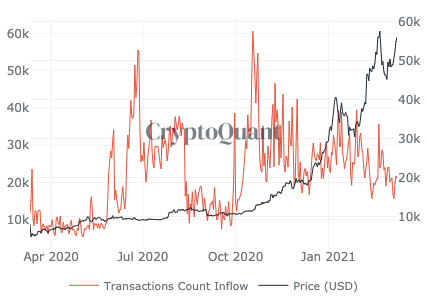 As corporate giants Square, Tesla, and MicroStrategy ramp up crypto interest, Bitcoin will continue enjoying remarkable institutional investments. Recently, leading American business intelligence firm MicroStrategy added 205 Bitcoins worth $10 million to its 91,064 BTC portfolio.
Image source: Shutterstock
Read More