Binance Hires Former IRS Special Agents to Ramp Up Its Compliance Team
Binance cryptocurrency exchange has announced hiring two IRS special agents to ramp up its compliance efforts as it navigates complex regulatory issues in a still-evolving industry.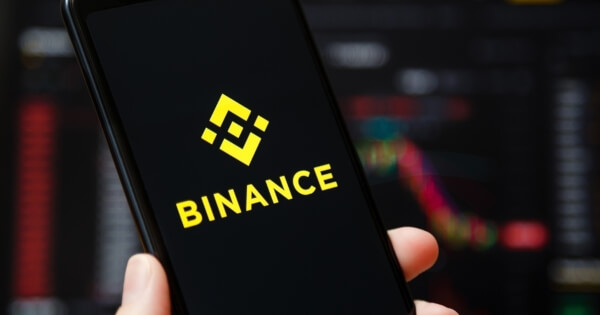 Last Thursday, September 30, Binance announced that it has named former IRS special agent Tigran Gambaryan as the vice president of Global intelligence and investigations.
Besides that, Binance also disclosed that it has appointed another IRS special agent, Matthew Price, to serve as its senior director of investigations.
Russian-born Gambaryan spent more than ten years at the Internal Revenue Service - criminal investigation cyber-crimes unit. He started his IRS career at the Oakland expert, a well-known blockchain expert in crypto law enforcement circles. Gambaryan's most career achievements involved leading several successful multi-billion-dollar cyber investigations, including those concerned with the notorious Silk Road drug marketplace and the Mt. Gox hack.
Price also has a profound experience in the crypto industry, having led the IRS's investigations into Bitcoin mixing services Helix whose founder and CEO – Larry Dean Harmon – recently pled guilty to charges related to money laundering.
The hiring of the two agents from the IRS and prominent individuals who helped run sophisticated law enforcement operations is likely to assist Binance in uncovering illicit activity on its platform - an activity that critics stated the exchange turned a blind eye to until recently.
The two new officers will help Binance to improve its compliance as part of a broader push to reform the firm's reputation as recent violations of regulations brought the firm into the limelight from regulators around the globe.
Binance's audit and investigations team will focus on external and internal investigations to prevent threats and financial losses while continuing working with law enforcement and regulators around the globe, the firm stated.
Investing in Compliance Roles
Currently, Binance has been on a hiring spree to add compliance teams as the firm faces regulatory scrutiny over tax evasion and money laundering issues.
Last month, Changpeng Zhao, the CEO of Binance exchange, announced that his top priority is to hire people with compliance and regulatory experience.
Regulators across the globe have been taking a more complex look at the freewheeling cryptocurrency industry, which boomed as the prices of Bitcoin surged to record highs this year.
Regulators have been concerned that criminals use cryptocurrency exchanges to conceal transactions linked to everything from ransomware attacks, drug tracking, fraud to money laundering.
In May, the US Justice Department opened an investigation into the Binance operations. US officials expressed concerns that crypto assets are being used to conceal illegal transactions, including drug deals and theft.
Several nations recently announced probes and demanded that Binance affiliates cease operations within their jurisdictions.
In early July, the CEO of Binance admitted that the crypto exchange did not get everything right in the past and stated that the firm has plenty of room to grow, following a crackdown from regulators around the world.
One of the key measures that Binance recently took is investing in its compliance roles.
Image source: Shutterstock
Binance.US Appoints Ant Group Executive to Succeed Former CEO Brian Brooks
Read More