Bank of England Reveals How Banks Can Adjust to Cryptocurrency Growth
Jon Cunliffe, the Deputy Governor of the Bank of England has revealed that it is neither his job nor that of the bank to protect commercial banks from the impact of cryptocurrencies.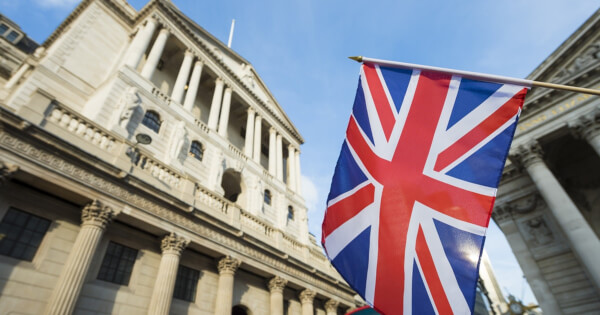 Cunliffe made this known in a virtual event reported by Reuters on Friday. "Our job is not to protect bank business models," Cunliffe said. He added:
"Banks will have to adjust. Our job is to ensure that if bank business models change, we manage the financial and macro-economic consequences of that."
As digital currencies continue to gain traction, with more developed economies now considering using Central Bank Digital Currencies (CBDC) as a means to support the existing payment systems, the roles of banks may be threatened. Among the countries gaining ground with the CBDC development of China, and despite the digital yuan being in circulation in some cities, the specific roles of the banks in the digital yuan-driven payment system are yet to be fully known.
The role of commercial banks as middlemen in financial transactions is the most threatened of all. This is due to the nature of current digital currencies such as Bitcoin (BTC), Ethereum (ETH), Ripple (XRP), which do not need a middleman as they are designed to facilitate funds transfers directly from one person to the other. Banks will also be affected by the growth of cryptocurrencies, as digital assets may impact the use of direct fund deposits and users may prefer to hold those assets themselves.
The stance adopted by the Bank of England to not protect banks against cryptocurrencies appears different from that of the United States' Office of the Comptroller of the Currency (OCC). As reported by Blockchain.news, the OCC has granted US banks the license to keep custody of cryptocurrencies as well as stablecoin reserves.
While the OCC's move has drawn criticisms from some concerned House Democrats, the strategy has prevented US banks from being left behind in the current growth experienced by the crypto ecosystem.
Image source: Shutterstock
Read More