Bakkt Cash Integrated Directly with Starbucks Payment App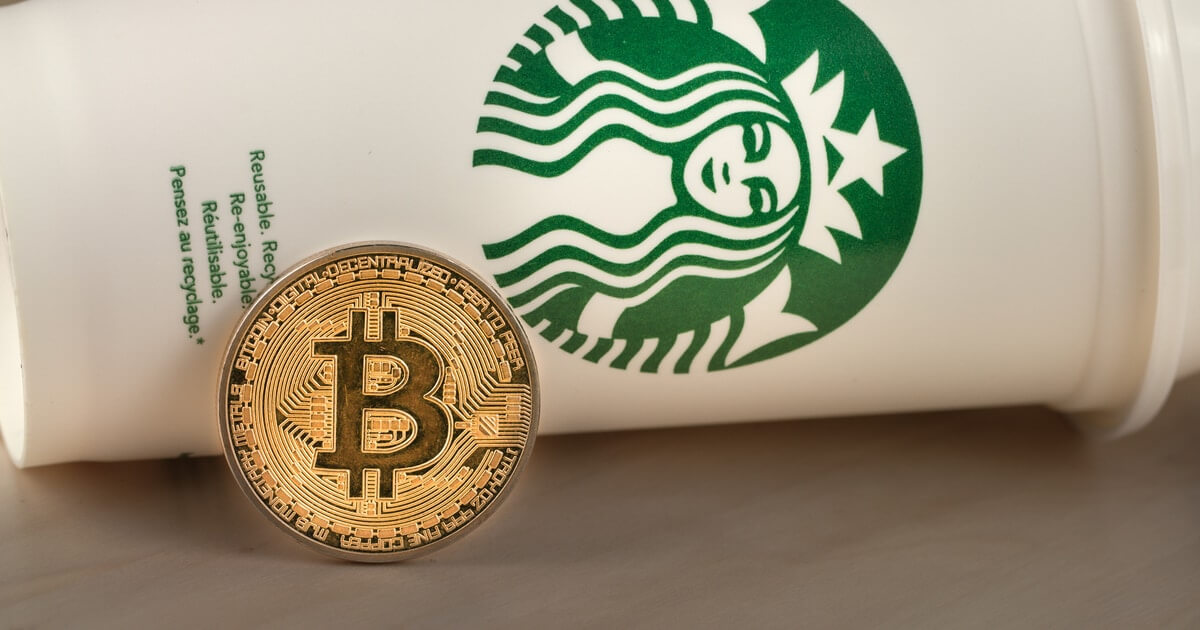 Bakkt President, Adam White has today announced the long-awaited Bakkt Cash integration with the Starbucks mobile app.
The Intercontinental Exchange (ICE), the owner of the New York Stock Exchange and Bakkt's parent company, announced back in August 2018 that Starbuck was looking at retail applications for crypto payments. In a 2019 interview with Blockchain.News, White also teased the integration would happen this year, and it appears today the Bitcoin derivatives trading platform has made good on its promise.
Today, White tweeted:



Before revealing the update a few hours later with a follow-up tweet: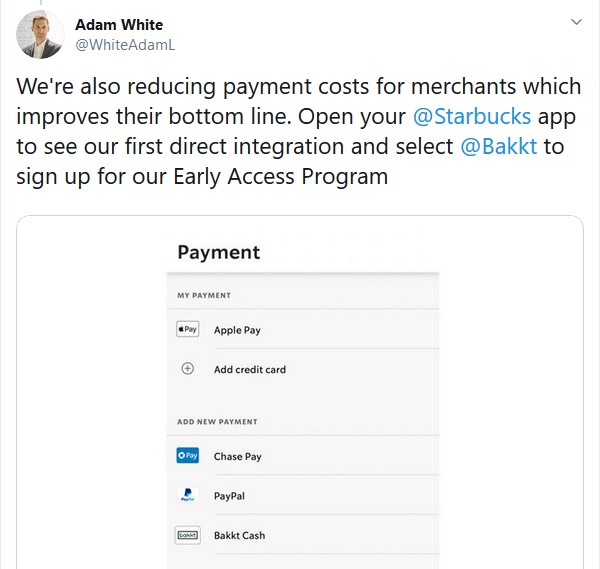 Although Bakkt Cash may eventually be available to all users of the mobile app, White emphasized in his tweet that customers had to sign up for the platform's Early Access Program to take advantage of the new payment integration.
Bakkt Troubled BTC Options
As previously reported,when institutional newcomers CME and Bakkt announced they would be offering Bitcoin Futures Options, it was expected to usher in a wave of institutional adoption. However, in terms of Bitcoin options trading volume at the start of 2020, the newcomers were bested by the existing and unregulated bitcoin exchange Deribit.
Bitcoin options recorded a strong start for 2020. On January 13th, CME launched Bitcoin options on its derivatives exchange. According to data for Skew, on that day CME traded around 55 contracts worth around $2.1 million of Bitcoin, while Bakkt peaked at $1.15 million in BTC option trading volume. Despite the hype of these new regulated exchanges, Deribit still came away with 80% of the trading volume.
While the performance of Deribit shocked many at the time, some twitter analysts were quick to highlight that additional competition will only add fuel to the overall ecosystem. Despite being competitors, the market is nascent and more exchanges ultimately mean more overall trades.
Image via Shutterstock
---

Read More