Deribit Dominates CME and Bakkt in BTC Options Volume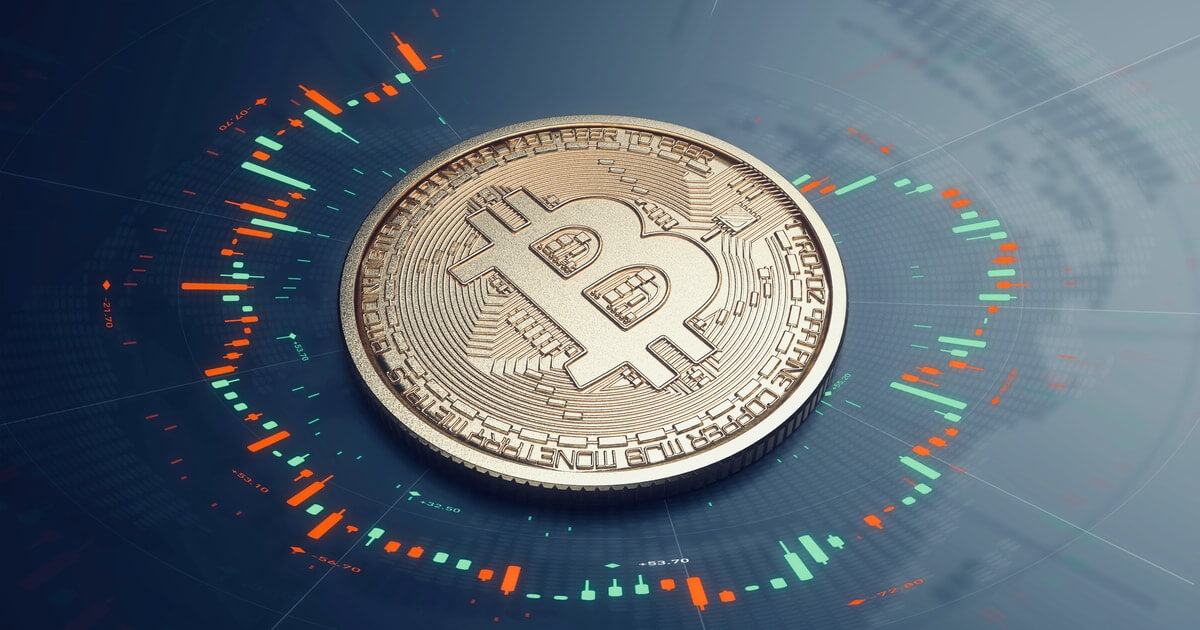 Existing bitcoin exchange Deribit has bested institutional newcomers CME and Bakkt in terms of Bitcoin options trading volume at the start of 2020.
Bitcoin options recorded a strong start for 2020. On January 13, CME launched Bitcoin options on its derivatives exchange. According to data for Skew, on that day CME traded around 55 contracts worth around $2.1 million of Bitcoin, while Bakkt peaked at $1.15 million in BTC option trading volume. Despite the hype of these new regulated exchanges, Deribit still came away with 80% of the trading volume.
In 2019, Deribit was incredibly dominant with approximately 95% of all Bitcoin option trades but was expected they would lose the lion's share to the Intercontinental Exchange backed Bakkt and CME when they entered the market. The data, however, seems to indicate that non-institutional investors still prefer to leverage unregulated exchanges and which directly contradicts the anticipated volume shift.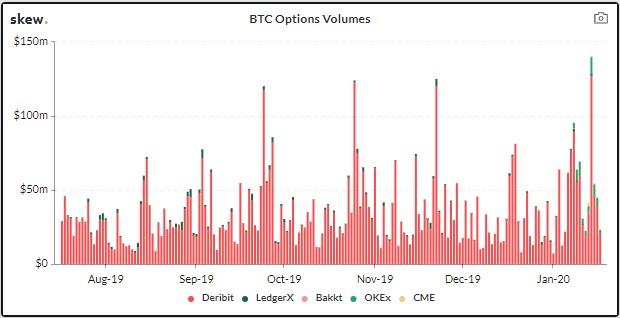 Source: Skew Data Analytics
Thriving Options Ecosystem
A key takeaway is that the Bitcoin options market is thriving as it rose to over $90 million in the first week of January 2020 which has increased to nearly $150 million this week.
While the performance of Deribit has shocked many, some twitter analysts were quick to highlight that additional competition will only add fuel to the overall ecosystem. Despite being competitors, the market is nascent and more exchanges ultimately mean more overall trades.

Image via Shutterstock
---

Read More