U.S. Inflation Hits a 30-Year High - Is Bitcoin Cementing its Status as an Inflation Hedge?
Bitcoin (BTC) continues making significant strides because it has been smashing historic highs one after another this quarter. For instance, the leading cryptocurrency recently broke its previous record of $68,500 by hitting $69K.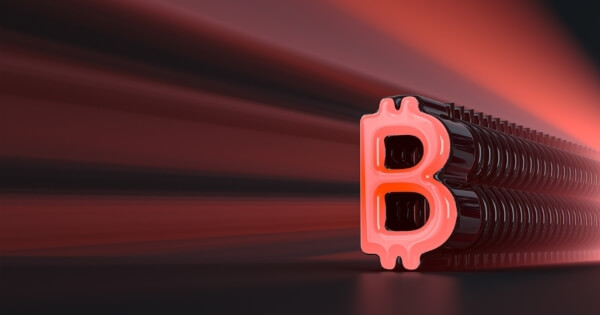 Institutional investment has played an instrumental role in this rally as big money moves continue trickling in the BTC network.
Lucas Outumuro, the head of research at IntoTheBlock, believes that this price surge is boosted by the fact that Bitcoin is showcasing itself as an inflation hedge. He explained:
"The thesis of Bitcoin as an inflation hedge is strengthening. BTC hit a new all-time high around $69k following the release of U.S. inflation reaching the highest in 30 years."

Why has the urge for inflation hedges gone a notch higher?
With the onset of the Coronavirus (Covid-19) pandemic in early 2020, economic turmoil across the globe emerged based on massive layoffs as social distancing and travel restrictions took effect.
As a result, governments like the United States adopted financial initiatives like quantitative easing or printing more money to caution its citizens against the economic effects triggered by the pandemic. For instance, the American administration printed more than $6 trillion for this purpose.
The ripple effect of this decision entailed high inflation rates based on factors like the US Dollar Index (DXY) slipping to a 32-month low in December 2020.
As many investors faced an uncertain future, Bitcoin emerged as a leading alternative to fill the void as a hedge against inflation in the long term.
For instance, Bitcoin has increased by more than 1715%, from lows of $3,800 recorded in March 2020 to highs of $69,000 attained recently.
Meanwhile, $10.796 trillion has been transferred on the BTC network so far in 2021, according to on-chain analyst Dylan LeClair.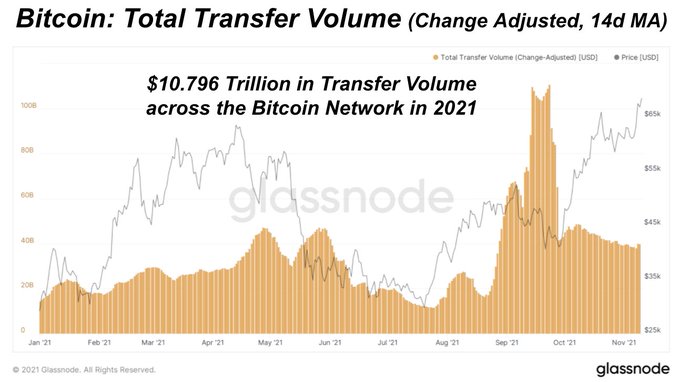 Time will tell how Bitcoin continues to play out as the year inches to a close.
Image source: Shutterstock
Bitcoin Creates a new ATH of $69K
Read More