87% of Merchants Believe Crypto Payments Enhancing Competitive Advantage: Deloitte Survey
87% of merchants believe crypto payments will enable them to stay at the top of their game based on the competitive advantage rendered, according to a survey by big four audit firm Deloitte.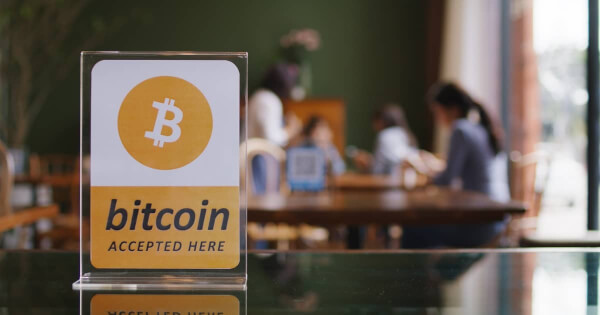 Per the report:
"Overall, merchants understand that their adoption of digital currency payments puts them at a competitive advantage, broadly agreeing (87% of respondents) with the statement that organizations currently accepting digital currencies have a competitive advantage in the market."
The study dubbed "Merchants Getting Ready for Crypto: Merchant Adoption of Digital Current Payments Survey" was done in collaboration with payments giant PayPal and interviewed 2,000 senior executives at U.S. retail organizations spread across electronics to transportation.
The research aimed to gauge the root cause of a trend shift in crypto adoption among merchants. It is also intended to pinpoint obstacles to heightened growth and understand the drift in consumer behaviour.
The study noted:
"85% of respondents anticipate that digital currency payments will be ubiquitous in their respective industries within five years. Industries surveyed were primarily consumer goods and services and included digital goods, electronics, fashion, food and beverages, home/garden, hospitality and transportation."
Retailers have pumped in significant investments to enable crypto payments. Per the survey:
"54% of responding retailers have invested more than $1 million towards enabling digital currency payments."
Therefore, it reflects that merchants are taking up the mantle of providing alternative payment methods based on surging demand.
Zachary Aron, a principal at Deloitte Consulting LLP, commented:
"This survey shows that merchants view acceptance of digital currencies – driven by consumer acceptance and demand – as key to driving business, and those that are slow to adopt run the risk of falling significantly behind."
Some of the barriers to entry pinpointed included the complexity of integration between crypto and existing financial infrastructure.
When it comes to the future, the respondents acknowledged the urge for regulatory priorities needed to minimize risks for enhanced adoption.
Meanwhile, e-commerce giant Shopify recently enabled merchants to accept payments in more than 1,000 cryptocurrencies, Blockchain.News reported.
Image source: Shutterstock
Nearly 70% of Merchants Believe Crypto Payments will Revolutionize Business Models, Study Shows
Read More