27% Female Professionals Participate in Web3-related Projects, KuCoin Study Shows
As Web3 continues to gain steam, female professionals in this sector are more active career-wise than their male counterparts. However, only 27% female working professionals have participated in web3-related projects, which is still lower than male counterparts, according to a study by crypto exchange KuCoin.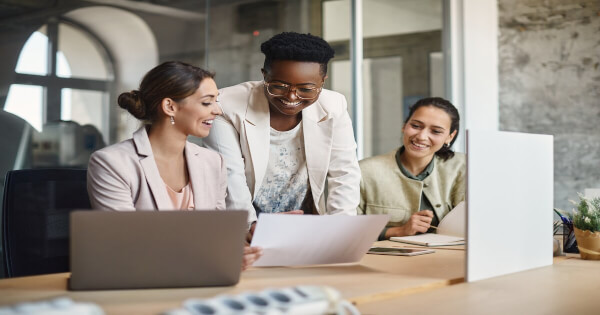 The study surveyed 3,608 internet users familiar with Web3 across LinkedIn and Twitter. The findings suggested that 16% of the respondents were Web3 professionals in Web3-related areas like DeFi, metaverse, cryptocurrency, DAO, DApp development, and NFT.
"Although 27% of female Web3 professionals have been involved in starting Web3-related projects or businesses, the share is still lower than their male Web3 professionals, of whom 41% are self-reported Web3 entrepreneurs," the report noted.
59% of the Web3 professionals surveyed were under 30 years old. Furthermore, the majority worked part-time as entrepreneurs and freelance at 76%. The study added:
"49% of female Web3 professionals have worked part-time or as freelancers in Web3-related industries, and 33% have worked full-time."
The Web 3 Career Market report highlighted professional engagement in the decentralised internet arena. KuCoin pointed out:
"Female Web3 professionals are generally more active career-wise than their male counterparts, unlike surveyed female Web3 enthusiasts, who are less prone to making Web3 investments than their male counterparts."
The findings revealed that both Web3 professionals and enthusiasts were interested in investing in this sector because it would be a stepping stone toward a new decentralised world. Furthermore, it would usher in the future of the internet beyond crypto adoption.
Nevertheless, the barrier to entry for women in Web3 entailed the absence of proper educational resources.
Since Web3 seeks to revamp the World Wide Web through blockchain technology and concepts like decentralisation and token-based economics, it continues to gain traction.
For instance, KuCoin rolled out a $100 million "Creator Fund" to enhance the Web3 ecosystem and support early-stage NFT projects, Blockchain.News reported.
Image source: Shutterstock
Crypto is No Longer Men Club as More Female Entering the Space, Study Shows
Read More