Why Young Investors are Increasingly Investing in Crypto and Cannabis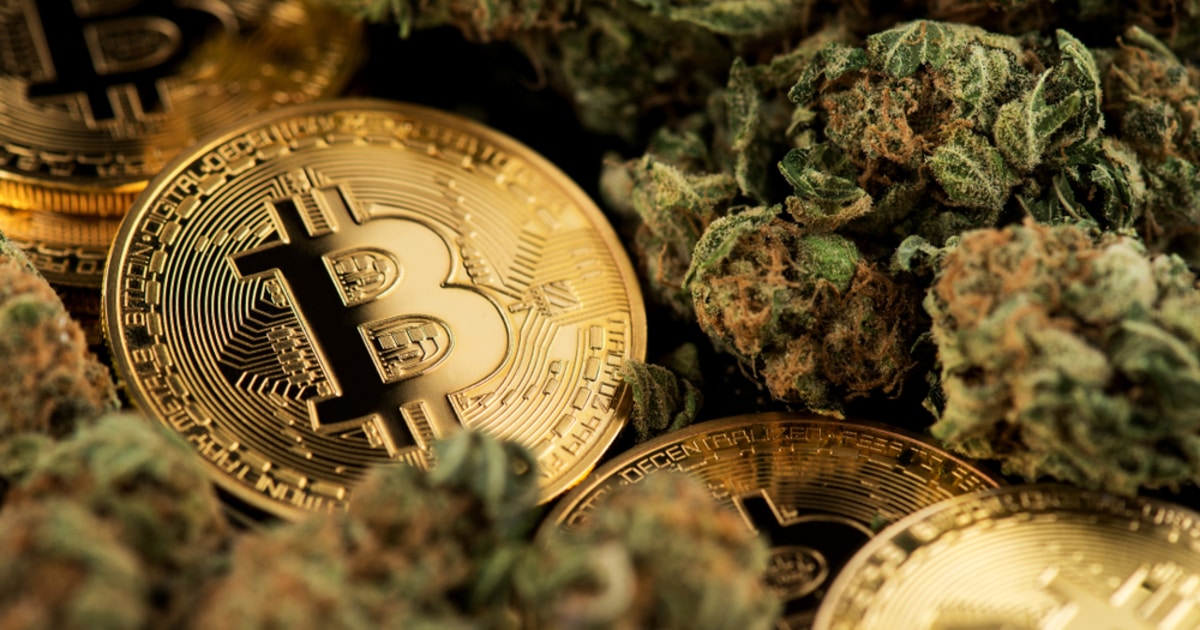 Cannabis and cryptocurrencies appear to share many things in common. Both industries face several challenges from political, regulatory, and financial issues. Their bases appear to overlap as both industries are popular among younger generations. Besides such shared traits, cannabis and cryptocurrencies operate on complementary business models, which promote each other as adoption in the two industries grows.
Cryptocurrencies have demonstrated to provide a viable alternative to people unwilling or unable to secure traditional banking accounts. Marijuana relies on cryptos to act as its transaction medium and a store of value, which is easier to handle and more secure than physical cash. The cryptocurrency industry gets a ready-made group of cannabis users who use cryptos to handle marijuana transactions.
The cannabis and cryptocurrency industries have a promising future
Cannabis and crypto industries stand to assist one another and share some similarities with regards to stock market success, thus prompting investors to invest in the two sectors. Strict regulation assists in opening up the market for crypto and cannabis. Marijuana's incredible healing benefits help several people suffering from insomnia, chronic pain, and other serious problems such as PTSD, and so have led to increasing calls for its widespread use and availability. The global cannabis market is projected to be worth about $7.6 billion by 2027, which is incredible putting into consideration that its worth in 2019 was $1.9 billion. The exponential growth is projected to be driven by the booming global medicinal cannabis market.
Concerning cryptocurrencies, although the market has declined a bit together with the traditional markets because of the coronavirus crisis, this is not a new thing in the crypto market. The year 2020 is projected to be stronger for cryptos as Bitcoin halving is expected together with other altcoins. The coronavirus outbreak has brought the need for transactions, which do not involve touching physical cash. This makes a strong use case for digital currencies that are expected to gain more prominence around the world.
Crypto and cannabis attract risk-takers
Despite being new industries, cannabis and cryptocurrency markets provide viable opportunities for investors. The two new markets are the perfect post-crisis bubbles that appear to attract a certain kind of investors, especially younger investors. Although the markets are completely different, crypto and cannabis investors share some similarities. Men in their 20's and 30's (millennial men) like risks and this have always been the case with the large population of men. This explains why men frequently seek out dangerous extreme sports like water skiing, parasailing, kiting, downhill mountain biking, and others, and end up in more car wrecks. A driving force is the adrenaline pump and chemical release in the brain. Therefore, gambling and risk-taking profiles coincide with more risky investments.
Furthermore, people chase bubbles, and so both men and women are in this category. People want to make money in markets that continue to hit new highs. Cannabis and crypto contain simultaneous elements of "greed" and "fear," and they both have fantastic stories on how people have become super-rich. While crypto is a big tech that is disrupting finance, cannabis is a huge new market that is rapidly becoming legal around the world. Many countries are legalizing cannabis, and there are several companies that people are investing their money. Cryptocurrencies are increasingly becoming popular as people search out virtual currencies that could give them the next 1000% return.
Cannabis and crypto investors are the same people who are mostly the risk-taking and gambling types. Investors look at them as life experiences. According to them, it is living and getting out of their comfort zone and enjoying life. Most of these investors have boring investments in the traditional markets, and they, therefore, seek to rebalance their investments. They know the potential markets for cannabis and crypto, and they are trying to make the best out of them. They constantly look at the macro and identify what is coming next. It is a skill they have mastered, and it is nothing to do only with jumping on bubble trains and chasing highs.
These investors are different people with different personalities investing in both the cannabis and crypto sectors. Some are the early adopters, while others are the bubble chasers, the futurists, the extreme thrill-seekers, and the average joe who maybe had some vision or maybe got lucky.
Blockchain reduce cashless reliance in the cannabis industry
Blockchain technology assists in banking the unbanked millions of people around the world to reach financial inclusion. In the US, the cannabis industry is currently operating completely unbanked, and so cryptos save the day. Cannabis is legal in almost two-thirds of US states, but the sector is forced to operate without bank accounts. At the federal (national) level, cannabis is illegal and so classified as a Schedule 1 drug – alongside Methamphetamine and Heroin. Banks stay away from cannabis because they can be charged with money laundering. The booming cannabis industry is forced to be cash only. However, clients have to go unnecessary lengths to acquire cannabis products. No banking implies no payment process that implies customers cannot use debit or credit cards to make purchases. Cryptocurrencies, therefore, resolve the plight facing the industry by reducing the reliance on physical cash as a means of payment.
Image via Shutterstock
Read More