Ripple XRP Struggles to Retest Its Yearly High of $0.78
Ripple's XRP has once again surged higher on the back of Bitcoin's bullish momentum, but it appears to still be pretty stagnant in comparison with other altcoins.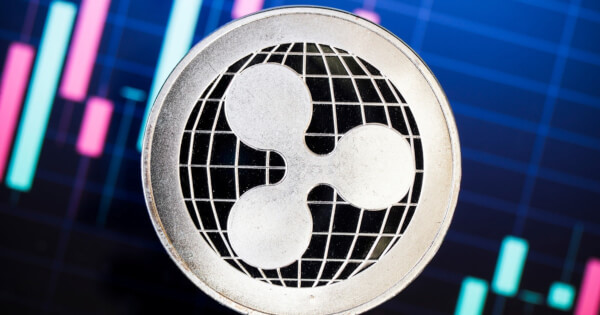 Bitcoin's surge to its new all-time high above $23K has served to push the cryptocurrency market in the green. Ripple on its end has managed to recover after sinking to lows of $0.45 last week, consolidating around $0.56 at the time of writing. However, the altcoin has yet to break a crucial resistance level of $0.60, and it may be some time before the altcoin hits its yearly high again.
XRP's price touched a yearly 2020 high of around $0.78 on leading exchanges and even neared $1.00 on Coinbase during its bull run in November. However, the gains were short-lived, as following its ascending momentum of last month, XRP has as of now been trading sideways. Market experts are saying that for the altcoin to regain value, there needs to be a bigger buying volume than that seen on the market right now.
The last huge price pump into Ripple was attributed to Flare Networks, when it announced that Spark (FLR) tokens could be received freely by XRP holders on a 1:1 ratio. However, following the airdrop on December 12, XRP's price plunged on the market after investors dumped the tokens back into circulation.
The key resistance levels for Ripple are marked at $0.60, $0.68, and $0.78, with its key support levels being $0.50, $0.44, and $0.33. Currently, the altcoin has undergone more volatility than Bitcoin – after having plunged drastically last week, it has regained slightly above the $50 level. Whether that can be flipped into support is yet to be determined, but for XRP to regain a price of $0.78 by the end of the year seems far-fetched.
What might lead to an increased demand for the token may be when the United States establishes a clear regulatory framework for cryptocurrencies, and cryptocurrencies as an investment become demystified. Additionally, as Ripple emerges as a fintech firm with its increasing partnerships with banking institutions, this may serve to increase awareness of XRP as an investment. Currently, it has been implied that in two years time, Ripple may become a public company, which will enable shares of it to be bought up and accelerate its market growth.
Image source: Shutterstock
Disclaimer: The views and opinions expressed are those of the author and are for informative purposes only. They do not constitute any form of financial or investment advice, and readers should conduct their own research before taking any actions.


Read More