Ripple's Biggest Achievements and Setbacks of 2020
2020 has been a big year for Ripple, between the fintech firm's expanding payments operations and its struggle with the SEC over XRP.
Ripple has managed to thrive as a fintech company, opening new headquarters in Dubai this year to expand its clientele base. Additionally, Ripple has partnered with many banking institutions such as the Bank of America and the Bank of Santander to deliver optimal cross-border payment solutions.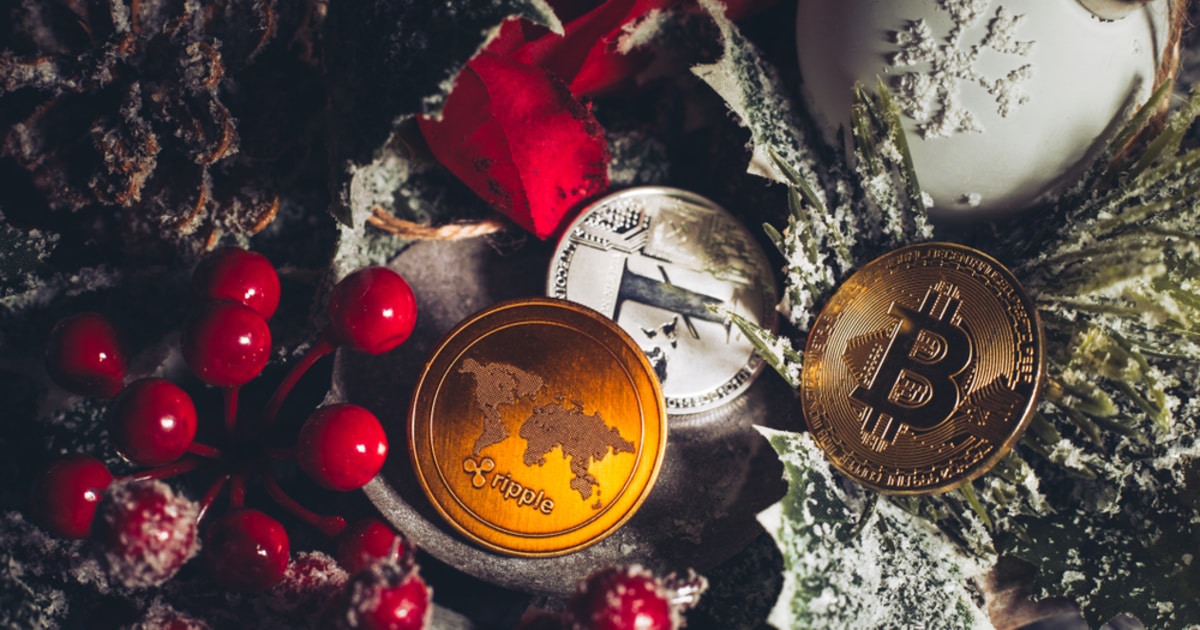 Ripple cross-border payments with ODL
Ripple offers many financial products to banks to facilitate communication and payments between them, notably RippleNet. RippleNet prides itself in bridging currencies in a matter of seconds thanks to XRP. How it works is that on-demand liquidity is provided, as XRP bridges two currencies, and customers can then quickly receive local currency on either side of a transaction with it.
Its XRP also boasts of speed, scalability, and low transaction cost. For those reasons, XRP cryptocurrency is leveraged on Ripple's On-Demand Liquidity (ODL) payment product to settle cross-border transactions.
Ripple works with central banks
Ripple has also looked to expand its services by working with central banks to deliver a fully functional central bank digital currency (CBDC). Ripple is planning to use the XRP Ledger to help banks with their digital currency initiatives. Once clear regulations are established for cryptocurrencies, digital assets can then be integrated into the current financial system, which will revolutionize the industry. Ross Edwards, Ripple's Global Head of Client Solutions, said:
"If we consider the big, long-term picture of CBDC, currencies will be digital…this will allow for more efficient payment systems, greater financial inclusion and increased utility with new, innovative services. If a Central Bank doesn't have a long-term holistic strategy for CBDCs, they risk the future prominence and relevance of their currency, both domestically and internationally."
XRP advocates for green solutions
Ripple blockchain firm also advocates for environmental-friendly solutions, as they have aimed to design XRP with sustainability in mind. Unlike Bitcoin, all of XRP's supply, namely 100 billion tokens, has already been created, eliminating the energy consumption dilemma that comes with cryptocurrency mining.
In a blog post, Ripple compared the energy consumption between 1 million XRP transactions versus Bitcoin. According to findings, one million transactions in Bitcoin could power 4.51 billion lightbulb hours, while 1 million transactions in XRP could generate 79,000 lightbulb hours. Sustainability wise, XRP was therefore found to be 57,000 times more energy-efficient than Bitcoin.
Ripple wishes to spread its wings…outside the US
Ripple had been mulling over the idea of moving its main headquarters outside of San Francisco, as the SEC and Ripple has headbutted in ways that would hinder the growth of the fintech firm and XRP. Ripple had considered relocation to Japan, Singapore, the UK, and the United Arab Emirates, as it had said that those countries had a better crypto framework around digital assets. This year, in early November, Ripple has announced its decision to establish a regional office in Dubai, but its official headquarters are still currently situated in San Francisco, US.
Christmas lawsuit
For most of 2020, XRP sustained its capital as the third-largest cryptocurrency on the market. However, it has shot down and lost a huge chunk of its market value due to it all year round,
Although Ripple has proudly birthed XRP, it has also rectified and declared over the years that Ripple and XRP operate independently. XRP token was first created in 2004 by web developer Ryan Fugger. XRP operations have been handled on an open-source network XRP Ledger, which runs on top of the digital payment platform RippleNet. XRP has been leveraged as an affordable bridge currency between different types of payment, be it fiat-to-fiat, or fiat-to-cryptocurrency.
Now, the distinction between Ripple and XRP operations matters more than ever, as the SEC has decided to wrap up the year with a final sting. On December 22, the Securities and Exchange Commission filed a lawsuit against Ripple Labs Inc. and two of its executives, CEO Brad Garlinghouse and co-founder Chris Larsen. The lawsuit concerns XRP and alleges that Ripple had raised over $1.3 billion in funds through the sale of "digital assets – XRP- in an unregistered securities offering to investors in the US and worldwide." The years of cryptocurrency debate over whether XRP should be classified as a security has culminated into a brutal lawsuit that Garlinghouse is determined to fight.
XRP is sanctioned, but not Bitcoin or Ethereum
The SEC's plan to sue Ripple for the sale of unregistered securities has caused XRP to plummet on the market, as the currency has lost over $10 billion in market cap, with investors dumping it. The lawsuit alone had reversed all the monumental gains XRP acquired in November, where the currency rose to a two-year high, and achieved 136% in just a single month. XRP, unlike its counterpart Bitcoin and Ethereum, has failed to gain the status of a commodity under SEC regulations.
XRP suffers, but Ripple is determined to win
CEO of Ripple, Brad Garlinghouse, is determined to fight this. He said that the US has been the only G20 member to rule XRP as a security and is confident that Ripple can fight this lawsuit. He said:
"Chris and I had the option to settle separately. We could do that, and it would all be behind us. NOT happening. That's how confident Chris and I are that we are right. We will aggressively fight – and prove our case- through this case we will get clear rules of the road for the industry here in the US."
This turn of events has left the future of Ripple uncertain, and the crypto realm will not likely see XRP regain in strength anytime soon, as the cryptocurrency continues sinking. However, the lawsuit's verdict will significantly impact the crypto industry, and will serve to clarify digital asset regulations in the US.
Image source: Shutterstock
What to Expect of Cryptocurrency and Bitcoin Trends in 2021
Read More