Investors See Bitcoin as a Long-Term Investment, says Crypto Analyst
Bitcoin's consolidation continues after hitting a high of $58,300 a week ago as a looming pullback was imminent.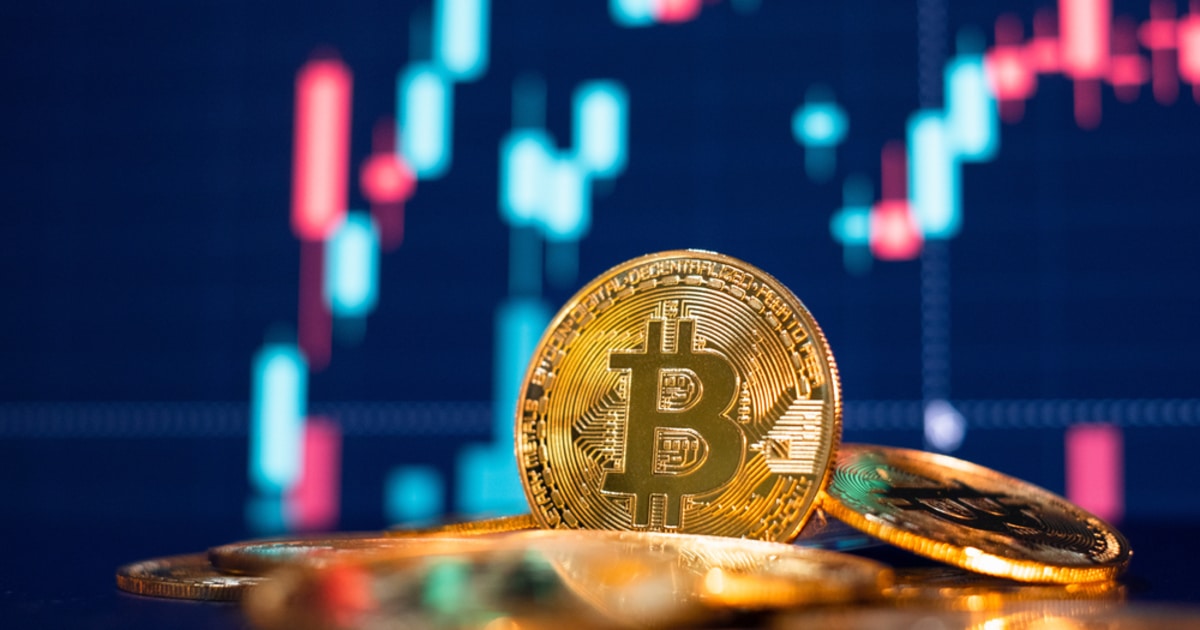 The leading cryptocurrency is trading at $47,424 at the time of writing, according to CoinMarketCap.
Despite the current price correction, veteran on-chain analyst Willy Woo has revealed that Bitcoin's velocity is higher than that of funds allocated for spending it. He explained:
"Bitcoin's monetary velocity is now higher than USD M1. M1 is the USD held in short-term accounts for buying stuff; none of it is moving. BTC's making a joke out of it. BTC is moving more than the money we have for spending. Nevermind, BTC is for long-term investment."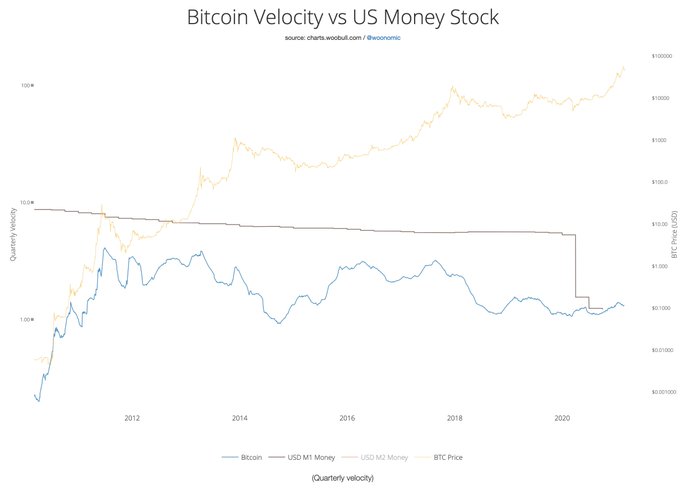 The analyst believes that this is a positive signal for BTC because it means that investors believe Bitcoin to be more of an investment vehicle meant for the long-term.
Selling pressure from BTC miners is subsiding
Bitcoin's current pullback has been partly triggered by immense selling pressure from Bitcoin miners as they seek to cash in profits.
New data by Bloqport discloses that this pressure may be subsiding based on miners' net position becoming positive. The crypto data provider noted:
"For the first time since late December of last year, Bitcoin miners' net position change reverted back to positive, indicating miners selling pressure may subside."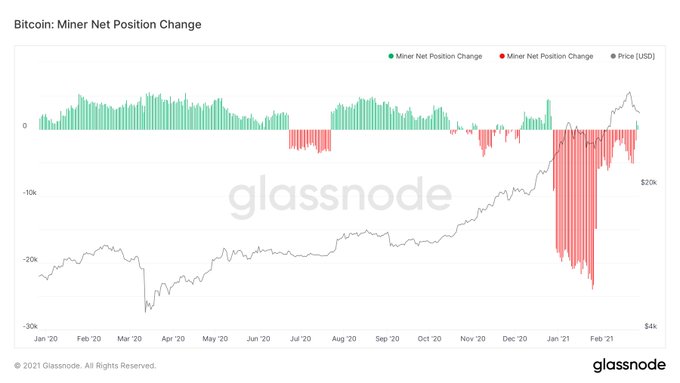 These statistics correlate with insights provided by on-chain metric provider Glassnode that miners have stopped selling as they are accumulating Bitcoins.
The fuel behind BTC's uptrend has been due to overwhelming support from institutional investors and the rolling out of stimulus packages by global governments meant to bail out their economies from the grappling financial effects of the coronavirus (Covid-19) pandemic.
With the US government eyeing another stimulus package worth $1.9 trillion, time will tell whether this is another catalyst that will push Bitcoin's price through the roof as it continues cementing its status as an inflationary hedge.
Image source: Shutterstock
Read More