Ethereum Whales' on Exchanges Continue to Shrink, Addresses with at Least 0.01 ETH Coins Hit ATH
The top two cryptocurrencies Bitcoin (BTC) and Ethereum (ETH) have enjoyed a rollercoaster ride by hitting record highs not seen in the recent past. ETH's bull run has seen it go past the $700 price ceiling it last hit in May 2018 and is currently trading at $716 at press time.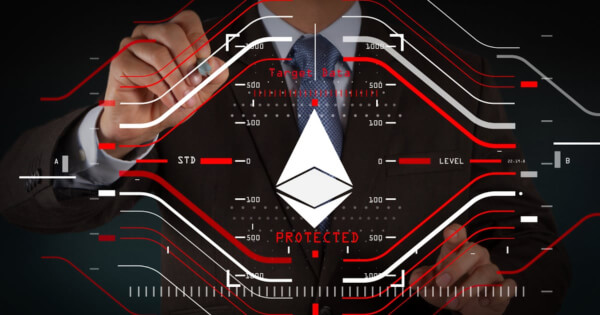 Ethereum has been a significant catalyst of the boom witnessed in the decentralized finance (DeFi) sector because its blockchain network is one of the most sought after in this field. The holding culture continues to engulf ETH based on statistics availed by crypto market insight provider Santiment. The data firm noted:
"The top 100 largest Ethereum exchange addresses continue to shrink, in terms of ETH tokens held on exchanges. This continued decline of whale holdings that can be publicly sold is a further encouraging current development for the #2 market cap asset."
This information reveals that Ethereum whales' holdings on crypto exchanges are diminishing, suggesting that they are being moved to cold wallets. This trend indicates that ETH whales' confidence is growing based on the long-term value of this digital currency based on some developments like the launch of Ethereum 2.0, which introduces the proof-of-stake consensus mechanism.
Glassnode has also revealed that the number of ETH addresses with more than 0.01 coins has broken the record. The on-chain data provider acknowledged:
"Number of Ethereum addresses holding 0.01+ coins just reached an ATH of 10,596,843."
This information coupled with the fact that the open interest for ETH futures soared to a record-high of $2.21 billion recently, shows the second cryptocurrency based on market capitalization is being favoured as an ideal investment tool.
Furthermore, Ethereum's surge past the crucial psychological barrier of $700 is seen as a side effect of the bullish momentum of Bitcoin, which brought altcoins higher as it recorded a new all-time high of more than $28,000 on Christmas weekend.
Image source: Shutterstock
Open Interest for Ethereum Futures Soars to All-Time High of $2.21 Billion
Read More