Ethereum Beats Bitcoin on the Weekly Timeframe amid Increased Optimism
Ethereum breached the psychological price of $3,000, a scenario not seen in weeks.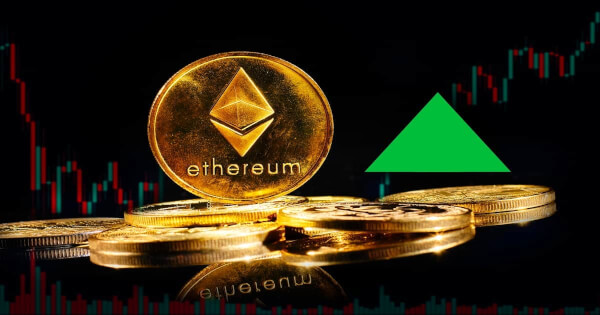 The second-largest cryptocurrency based on market capitalization was up by 19.24% in the last seven days to hit $3,005 during intraday trading, according to CoinMarketCap.
This is nearly twice Bitcoin's surge of 10.4% during the same timeframe. Bitcoin was hovering around $42, 385 during intraday trading.
Ethereum is experiencing a notable leg up just days after recording the largest crypto exchange outflow this year.
Market insight provider IntoTheBlock noted that more than 180,000 ETH left centralized exchanges within a single day. The last time such a magnitude was witnessed in October 2021, Ethereum's price rose by 15% in ten days, Blockchain.News reported.
Cryptocurrencies leaving exchanges signals bullishness because it illustrates a hodling culture, given that coins are transferred to cold storage and digital wallets, reducing selling pressure.
Furthermore, heightened optimism is being witnessed in the ETH market based on the looming Merge expected within months.
The much-anticipated Merge will serve as the biggest software upgrade in the Ethereum ecosystem because it will prompt a transition from the current proof of work (PoW) to a proof of stake (PoS) framework, which is deemed more environmentally friendly and cost-effective.
This upgrade has been gaining momentum ever since the Ethereum 2.0 deposit contract, which was recently renamed the consensus layer, was launched in December 2020.
More investments have been trickling into this contract, given that staked Ethereum recently topped 10 million, representing 10% of the entire ETH supply.
Therefore, the Merge is seen as a game-changer that will heighten Ethereum's quest of being a deflationary asset. A previous study by LuckyHash noted that a full Ethereum 2.0 upgrade would trigger a 1% annual deflation rate.
Image source: Shutterstock
Read More