Crypto Users Stand at 300M, Representing Nearly 3.7% of the Global Population
Crypto adoption continues to experience an uptick, given that users are currently at the 300 million mark.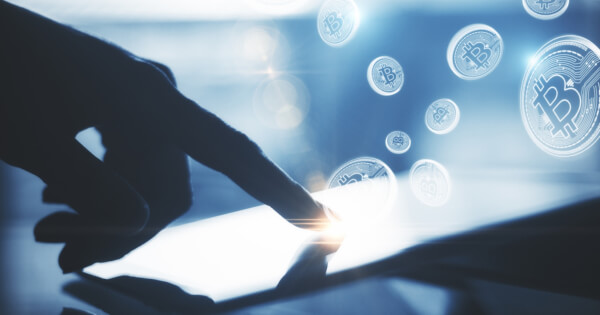 On-chain analyst Lark Davis explained:
"Currently around 300 million crypto users, and growing daily. This represents around 3.7% of the global population. 1 Billion by 2024, and 3.7 billion by 2030. Global population today is 7.9 billion, in 2030 projected 8.5 billion."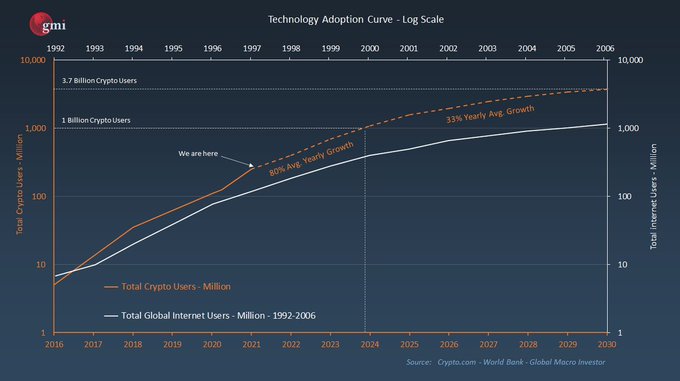 Therefore, more users are joining the crypto bandwagon, as evidenced by the fact that Bitcoin transaction volume recently went parabolic after an all-time high of $29 billion was reached.
Market insight provider Santiment said:
"Crypto markets have taken off to kick off October. Price spikes for Bitcoin (back above $47k) and Ethereum (back above $3.2k) came immediately following crowd discussions related to shorting."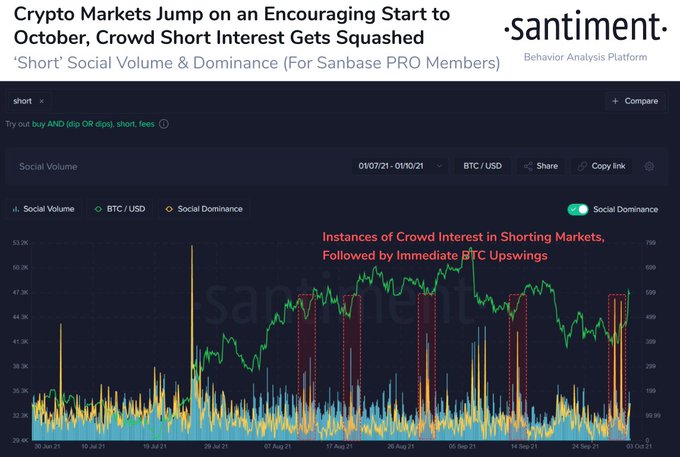 Meanwhile, a new survey from Nickel Digital Asset Management (Nickel), a European investment manager dedicating to the cryptocurrency industry, highlighted the increasing bullish stance of institutional investors in the ecosystem.
Therefore, it shows that the crypto market was becoming more mainstream in the institutional and wealth management sectors.
For instance, Switzerland's financial market watchdog recently announced the approval of the first regulated cryptocurrency fund in the country. Furthermore, American payment company Affirm disclosed its plans to launch a debit card that would add crypto buying and selling functions, allowing users with affirming savings accounts to buy and sell cryptocurrencies freely.
Illinois State to permit financial companies to hold Bitcoin
Illinois State is eyeing to become the next crypto hub in the United States after other crypto-friendly regions like Wyoming. This is founded by House Bill number 3968, a digital asset-focused proposal that would permit financial technology companies in the state to hold cryptocurrencies.
This legislation awaits a Senate vote in mid-October after the Illinois House passed it in April.
Meanwhile, the recent China crypto ban did not affect Bitcoin's hash rate. On-chain insight provider CryptoCompare highlighted:
"China's most recent crypto ban seems to have had little to no influence on Bitcoin hash rate. BTC's hash rate was 163 TH/s at the start of April - this dropped 45% to 89.52 TH/s at the start of July, following the mining ban. Currently, Bitcoin's hash rate is ~140 TH/s."
The Chinese government recently stepped up its suppression of cryptocurrency transactions. The Chinese Central Bank- People's Bank of China (PBOC) stated that all cryptocurrency-related transactions are illegal.
Image source: Shutterstock
Read More