Crypto Twitter Explodes as Rumours of Facebook Hodling Twitter Spread
Facebook, the social messaging giant and one of the top tech firms in the United States, is rumoured to be a Bitcoin HODLer.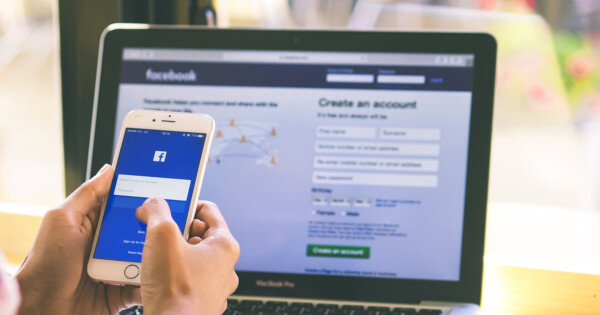 The speculations that Facebook had purchased the first-ever digital currency surfaced when Alistair Milne, an early Bitcoin investor, and CIO for a growing Hedge Fund tweeted saying "Facebook will announce they hold #Bitcoin on their books when they release their quarterly results after trading closes tomorrow."
Facebook is scheduled to release its quarterly earnings report, and while the rumours as spread from Milne were unsubstantiated with a source, the anticipation has sparked a frenzy on crypto Twitter.
Facebook's Purchase May Weigh May Wield a Bigger Impact Than Tesla's
If the acquisition rumours get to be confirmed and it is true that Facebook has a Bitcoin exposure, there is a tendency that this will wield a bigger impact compared to the $1.5 billion investment Tesla pumped into the digital currency back in February.
By company valuation and market capitalization comparison, Facebook is valued at about $862 billion while Tesla has a market cap of $676 billion per the closing share price on Tuesday. Going by this, Facebook is poised to have a large reservoir of investor's cash to purchase Bitcoin, a position that is backed by the company's notable profitability in the past four quarters.
No one knows for sure how much of Bitcoin in dollar terms Facebook holds, if at all. However, the move is found to be true, it will wield a remarkable impact on the price of the digital currency just as Tesla's did - Following the announcement that Tesla purchased Bitcoin, the cryptocurrency surged to a new all-time high (ATH) above $45,000.
Right Time for Facebook to Come in
There has always been speculation among crypto proponents that more publicly listed companies purchased Bitcoin in the first quarter with prompt revelations poised to be made in due course. Bitcoin recently suffered a flash crash from its ATH above $64,500 to prices below $55,000.
The coin has been struggling to get back above the $60,000 but intermittent sell-offs amid a growing Alt season have kept prices at bay. Facebook's entry, if confirmed, may break the stalemate for the coin in the short to long term, as major institutional backing has been shown to weigh in heavily on the price valuation of the digital asset.
Image source: Shutterstock
---

Read More