Blockchain.News Ecosystem
Blockchain Ecosystem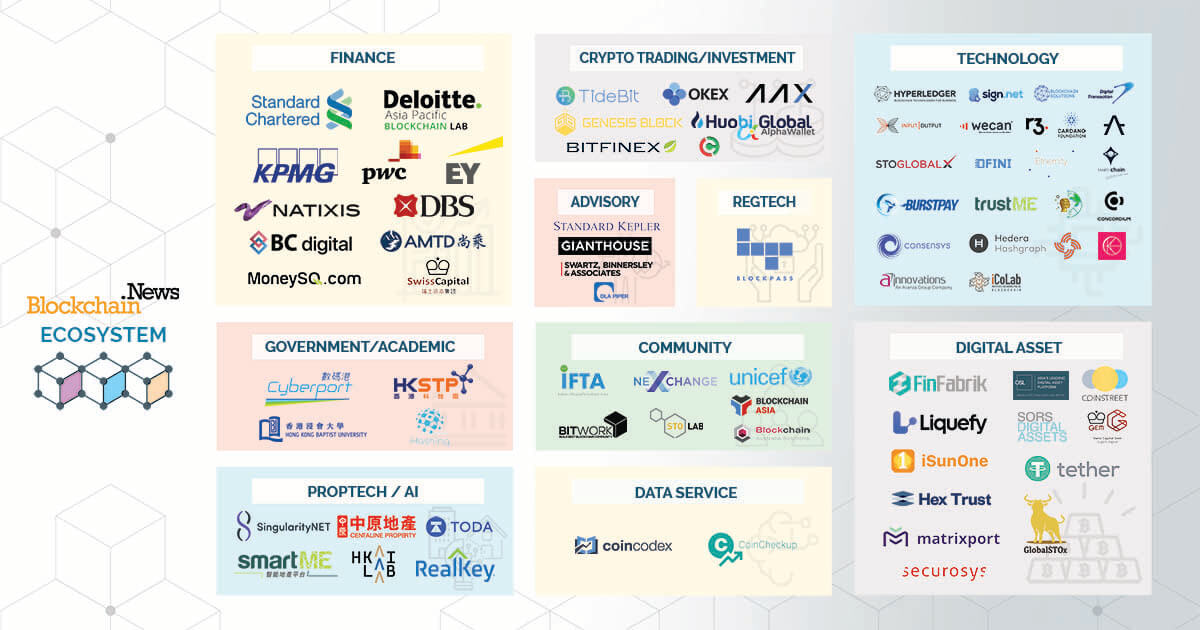 At Blockchain.News, our ecosystem map creates a community that acts as an insight hub for start-ups and industry leading professionals across the globe to acquire the latest trends of blockchain and cryptocurrencies. Complete the form to connect with our growing blockchain community and don't miss out on new business opportunities.
Would you like to be featured and recognized by millions?
Joining our ecosystem map is the perfect space to expose your brand to our global audience and capitalize on new business opportunities.
The ecosystem map will be shared monthly on social and several authoritative channels such as Dow Jones Factiva, Google News, and various other media outlets.
Ready to be included on our blockchain ecosystem?
Complete this form or contact us at info@blockchain.news for more information.
Newly Featured Companies
iCoLab
iCoLab is a non-profit institution based on 3 pilars: Research, Social and Market (Business with: a) Blockchain application b) Consultancy c) Consortium and others.
Website: https://icolab.org.br/
Avanza Innovations
Avanza Innovations is the latest venture of Avanza Group of Companies – a 20 year old technology power house that has 300 customers across 45 countries, and processes 16 million transaction every day.
Website: http://www.avanzainnovations.com
CoinCodex
CoinCodex is one of the largest crypto listing websites with over 1 million monthly visitors. CoinCodex offers the complete cryptocurrency market coverage with real-time coin prices, charts and crypto market cap featuring over 7,000 coins on more than 300 exchanges.
Website: https://coincodex.com/
CoinCheckup
Coincheckup provides price quotes, detailed charts, analysis, price performance and investment stats for over 3,300 cryptocurrency. CoinCheckup was founded as a response to unreliable market data across different aggregators.
Website: https://coincheckup.com/
Ecosystem by country or regions
Hong Kong ecosystem here.
European ecosystem
Singapore ecosystem
American ecosystem
Complete this form or contact us at info@blockchain.news to feature your company.
Read More