Blockchain.News Ecosystem
Blockchain Ecosystem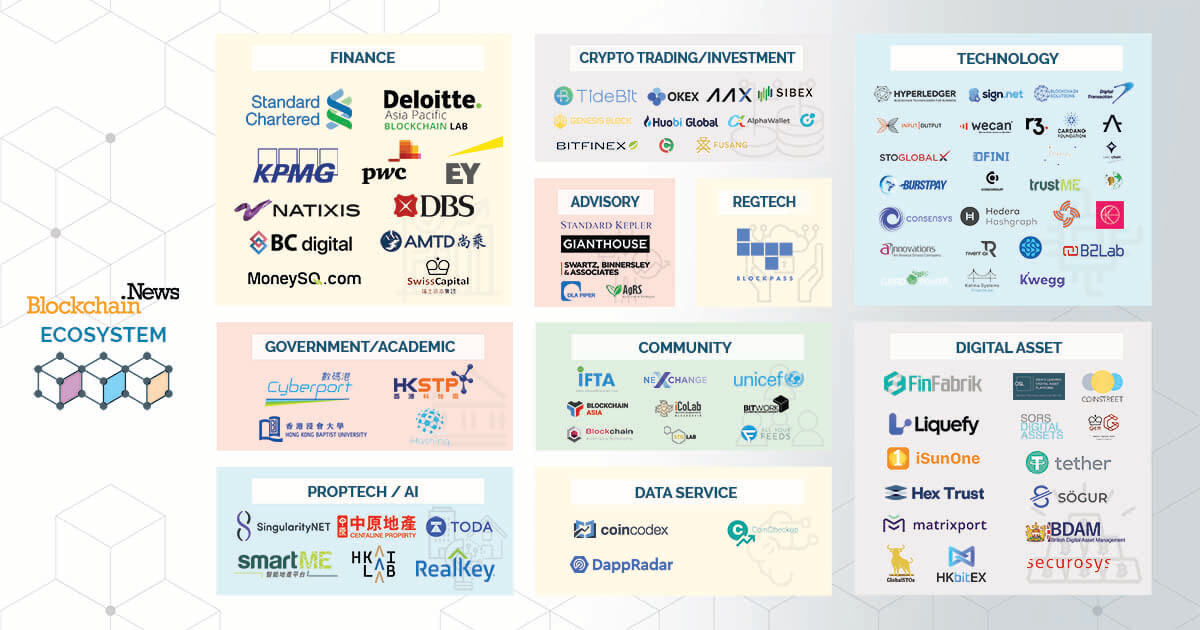 At Blockchain.News, our ecosystem map creates a community that acts as an insight hub for start-ups and industry leading professionals across the globe to acquire the latest trends of blockchain and cryptocurrencies. Complete the form to connect with our growing blockchain community and don't miss out on new business opportunities.
Would you like to be featured and recognized by millions?
Joining our ecosystem map is the perfect space to expose your brand to our global audience and capitalize on new business opportunities.
The ecosystem map will be shared monthly on social and several authoritative channels such as Dow Jones Factiva, Google News, and various other media outlets.
Ready to be included on our blockchain ecosystem?
Complete this form or contact us at info@blockchain.news for more information.
Newly Featured Companies
Kalima Systems
Kalima is a third-generation consortium blockchain with an innovative consensus, Kalima brings Blockchain and AI solutions at the edge and on mobiles. Kalima's mission is to securely collect, transport, store and share IOT trusted data in real time with devices, services, and mobile workers. The Core of the solution is the Kalima blockchain, dedicated to the Internet of Things.
Website: https://www.kalima.io/

All Your Feeds
Blockchain and Crypto News, Insights, Jobs and more curated in one dashboard!
Website: https://allyourfeeds.com/

Kwegg.com
Kwegg.com is a blockchain-based wallet and loyalty infrastructure. Kwegg provides the world's most powerful and easy-to-use blockchain wallet APIs. Kwegg blockchain platform aims to design a sophisticated financial model to enable an incentivization economy for businesses. Kwegg provides rule engine to configure rewards for consumers capturing their activities in the system translating into blockchain-based reward points. Kwegg provides further flexibility to chose the blockchain of their choice as per their partnerships and use cases.
Website: https://kwegg.com
Ecosystem by country or regions
Hong Kong ecosystem here.
European ecosystem
Singapore ecosystem
American ecosystem
Complete this form or contact us at info@blockchain.news to feature your company.

Read More