Bitcoin Price Drops Below $9K as Stock Markets Erase Gains Amid Incoming Second Wave of COVID-19 Cases
Bitcoin price is currently hitting its lowest levels in around 3 weeks, as stocks are rumored to anticipate an incoming crash.
Bitcoin (BTC) dipped below the $9,000 on June 15 and continued to hover above $9,000 shortly after. Bitcoin price has not dropped to the $8,000 range since May 28.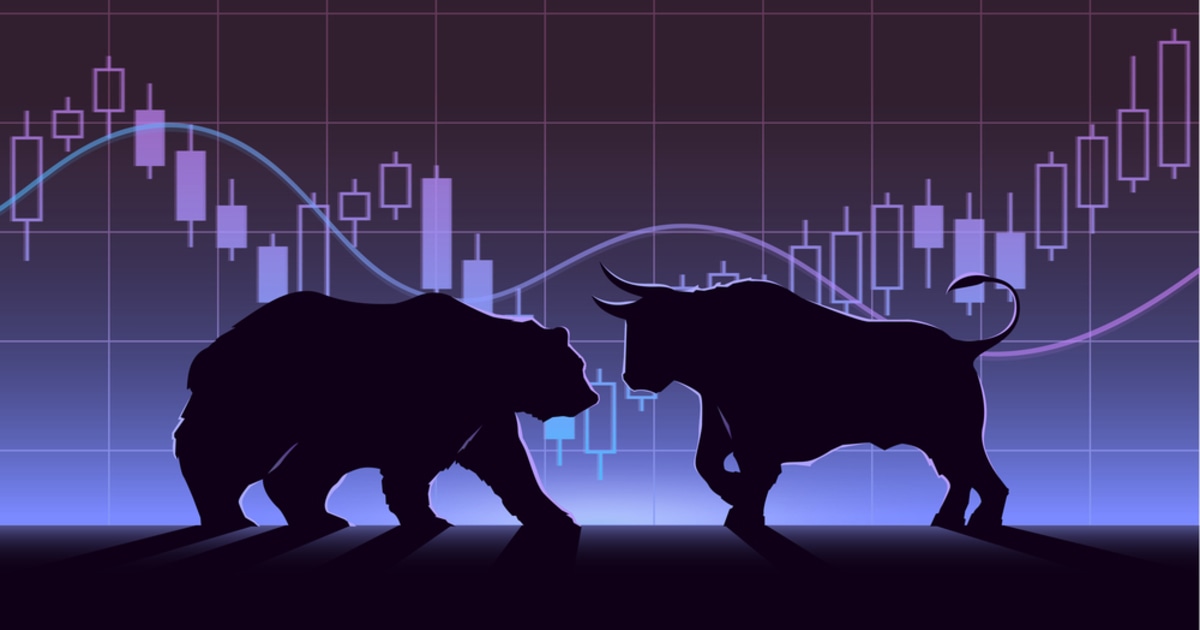 Following a rally and hitting the support at around $9,400 on the weekend, Bitcoin broke the support as the outlook for the week on stock markets did not seem positive.
Bitcoin's bearish trend has followed a tough week in the stock markets, as Beijing has announced its second consecutive day of record numbers of coronavirus cases, as the risk of a second wave of cases has approached. Worldwide coronavirus cases have reached 8 million at press time.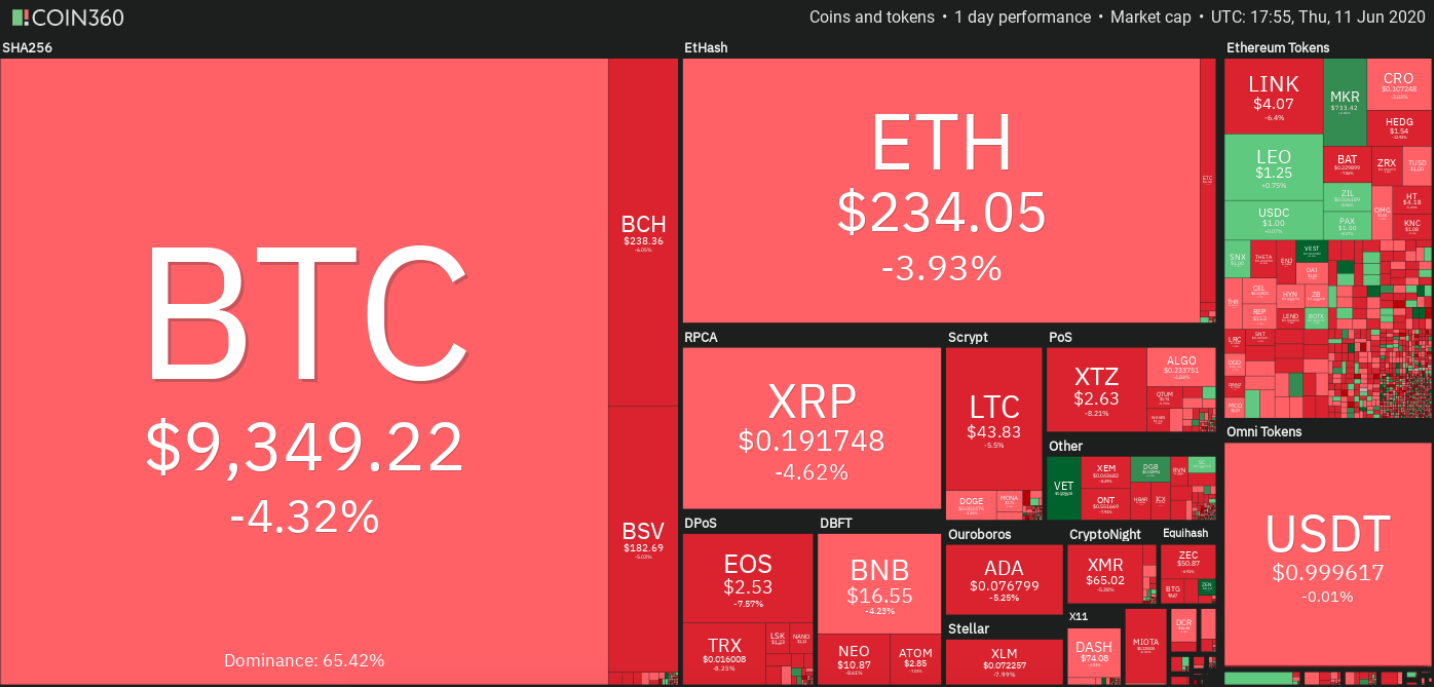 S&P 500 continued to see losses, dropping 2.9%, while Japan's Nikkei fell 3.5% while South Korean shares shed 4.8%.
Along with the risk of a second wave of infections in a few of the US states, US President Donald Trump's re-election prospects increased uncertainty in the market, according to Eli Lee, the head of investment strategy at the Bank of Singapore.
As reported by Bloomberg, 30% of those who are unemployed in the US may not see a quick reverse in fate as lockdowns are eased due to a decline in job matching efficiency. Over the next few weeks, the White House and congressional leaders will consider the possible benefits for a second stimulus check in 2020 from the Internal Revenue Service (IRS).
Witnessed in history, during World War II, the Federal Reserve committed to buying as many Treasury bonds as possible to keep yields on US debt flat, and the central bank financed the US war efforts through printing money. The US financed around 15 percent of its involvement in WWII by printing dollars.
Printing cash may be the easy way out, as Senate Majority Leader Mitch McConnell said that Congress will decide whether to pass a "final" coronavirus relief package in the coming weeks.
Bitcoin bears debate: 80 percent of institutional investors find digital assets appealing
Although the current Bitcoin price trend is hinting at a bear market, Grayscale's GBTC Bitcoin Trust has been buying the cryptocurrency at a "record pace."
Before the March 12 Bitcoin price crash, Grayscale, the FINRA-approved investment vehicle has been holding more than 300,000 BTC. After the historic Bitcoin halving, the trust has purchased 19,000 BTC.
According to Fidelity's survey results, 80 percent of institutional investors surveyed found something appealing about digital assets. 60 percent of those who were surveyed believe that digital assets have a place in their investment portfolio. Over a quarter of investors are holding Bitcoin, while 11 percent have exposure to Ethereum.
Image source: Shutterstock
Read More