Bitcoin Price Drop, An Aftermath of Janet Yellen Calling the Cryptocurrency "Extremely Inefficient"
Bitcoin (BTC) is leading a massive crypto market correction after hitting all-time highs above $58,000 just days ago. The price drop is not uncommon owing to the volatility that rocks the market, and following Bitcoin's lead, the majority of the altcoins are now also in the red zone.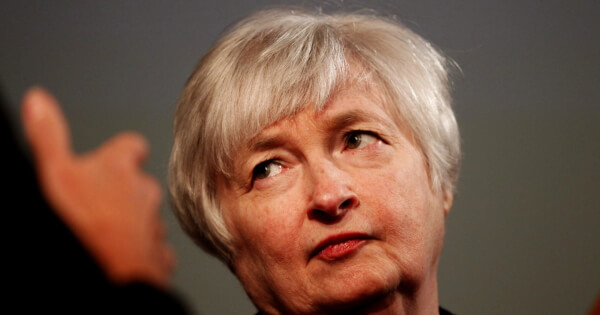 The steep correction in the price of Bitcoin may be attributed to the comments made by Treasury Secretary, Jannet Yellen, who called out the digital currency saying it is "Extremely Inefficient," as a payment method, a position that has been faulted by the cryptocurrency community.
"I don't think that bitcoin is widely used as a transaction mechanism," Yellen told the DealBook DC Policy Project. "It's an extremely inefficient way of conducting transactions and the amount of energy that's consumed in processing those transactions is staggering."
Additionally, Yellen re-affirm her concerns on the use of Bitcoin for illegal transactions, particularly money laundering and drug trafficking.
"To the extent it is used, I fear it's often for illicit finance," Yellen said. "It is a highly speculative asset and you know I think people should be aware it can be extremely volatile and I do worry about potential losses that investors can suffer."
The ascension of Janet Yellen has ushered in a new level of concern for cryptocurrency enthusiasts as the new Treasury boss is not so optimistic about Bitcoin, and related digital assets.
The comments have sent some shockwaves into the market, and Bitcoin, at the time of writing according to CoinMarketCap is down by 10.96% to $50,107.50. The coin dropped as low as $49,000 before showing signs of recovery.
The entire cryptocurrency industry is anticipating a bounce back, with some strengthening their crypto portfolio by buying more coins now that prices are down, and in anticipation of a quick rebound in the near term.
Image source: Shutterstock
Bitcoin's Largest Price Correction in History, Will BTC Price Continue to Fall?
Read More