Bitcoin Needs to Hold $36K for Sustainable Upward Momentum
After plummeting the lows of $33,000, Bitcoin (BTC) has gained momentum by regaining the $37,000 level. The leading cryptocurrency was up by 3.65% in the last 24 hours to reach $37,323 during intraday trading, according to CoinMarketCap.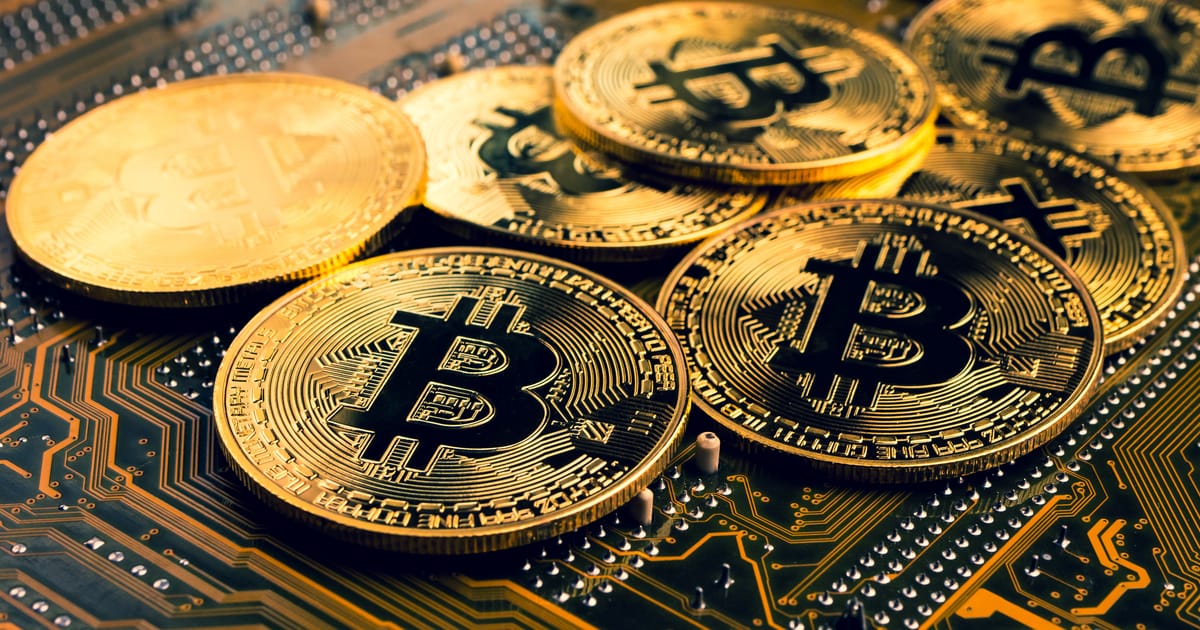 Market analyst Michael van de Poppe believes that BTC should hold the $36K level before flipping it to support. He explained:
"Bitcoin flipped a crucial area to support (as it used to be the range resistance). Now, trying to continue the upwards movements in which $36K is the area to hold and the next resistance is at $38K."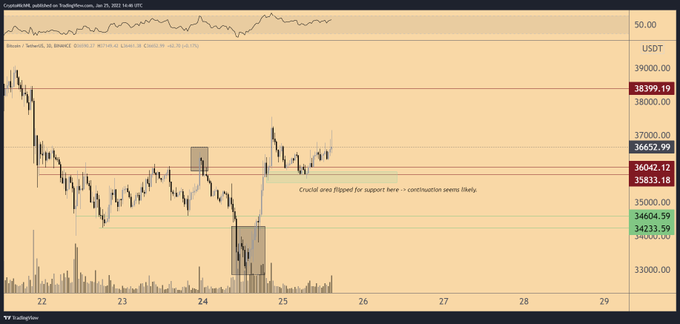 Source: TradingView
The 6-month low recently witnessed in the BTC market were likely triggered by fears that Russia would invade Ukraine and the likelihood of a surge in interest rate by the U.S. Federal Reserve.
Nevertheless, some bullish sentiments are starting to trickle into the Bitcoin market. For instance, Jim Cramer of CNBC's Mad Money show recently stated that the top cryptocurrency was possibly on the final leg down as seller exhaustion continued to skyrocket.
Furthermore, Rekt Capital expects a reversal in the BTC market because the price has already reached the bottom of the weekly Bollinger Band (BB), which often supports price bottoms. The crypto analyst noted:
"Whenever BTC has deviated beyond the BBand resistance (blue) - the price would overextend briefly before ultimately rejecting. So even if BTC were to lose the lower BBand as support soon, the breakdown would be brief, and the reversal would follow swiftly."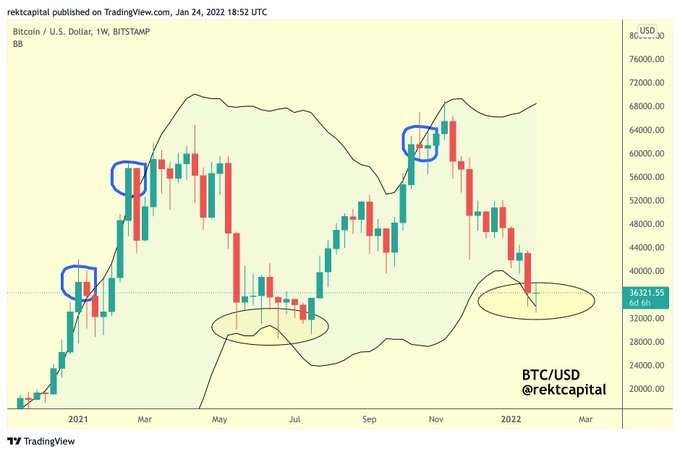 Source: TradingView
On the other hand, technical analyst Matt Cheng believes that a solid bullish case is building for BTC. He explained:
"Bullish Case for Bitcoin is stronger than ever. 1. Only New Coins are moving while Market Cap is at lows 2. Almost no short-term holders are in profit 3. First time in history, there are these 2 indications while still in an uptrend."
As Bitcoin seeks to erase the bearish momentum, time will tell how it plays out in the short term.
Image source: Shutterstock
Bitcoin Needs to Hold $36K for Sustained Upward Momentum#https://blockchain.news/news/Bitcoin-Needs-to-Hold-36K-for-Sustained-Upward-Momentum-514ad389-1e98-450c-a180-bc53a60a9e73


Read More