Bitcoin's Market Capitalization Bigger Than Tesla and Ford Combined
The recent bull run of Bitcoin (BTC), the first digital cryptocurrency has created awe that has stretched far beyond the crypto space. Many people, particularly those who have no Bitcoin holdings are beginning to pick interest in the asset, particularly through the attention the mainstream media is showering on BTC.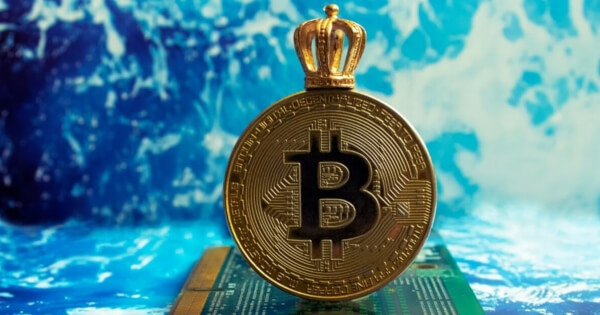 Without paying much attention to the inherent capabilities of Bitcoin, many new investors are just concerned about the potential of the asset to create wealth. This set of people follow just the positive price data about Bitcoin, and they tend to make their decisions based on these. One such stat is that Bitcoin now has more valuation than Tesla, the electric vehicle maker which recently invested $1.5 billion in the asset.
Tesla's Bet, Bitcoin's Boost
Many in the stock market size the growth of a company based on its market capitalization, the same metric is also used to rank crypto assets by a various data aggregator. Based on this metric, Tesla's latest bet on Bitcoin has fueled a market cap increase which is currently pegged slightly above $865 billion.
This market cap figure is bigger than the combined market cap of Tesla, currently ranked as the world's most valuable auto brand, and American auto brand, Ford Motors Company. Tesla's market cap of $805.2 billion and Ford's $46.62 billion both summed up to $851.62, a figure dwarfed by the gigantic market cap figure of Bitcoin.
What is The Significance of This?
The level of growth of Bitcoin today is the point of massive adoption of digital asset by institutional investors. This class of investors has access to investors' funds which they must cautiously invest for reasonable returns under well-defined regulatory guidance.
With an increased market capitalization, it sends a message that the asset has gained enough traction with many people already invested in the asset. An $865 billion market cap is no small feat, comparing it with companies in emerging industries like Electric Vehicles, the asset valuation gives more conservative investors the confidence to show money is flowing deep into it.
Image source: Shutterstock
Bitcoin Price Could Drop in the Short Term As BTC Consolidates at $46K
Read More