Bitcoin Inches Closer to a Market Value of $1 Trillion
Bitcoin (BTC) is continuously making notable strides because its current bull run has made its market value a stone's throw away from the $1 trillion mark.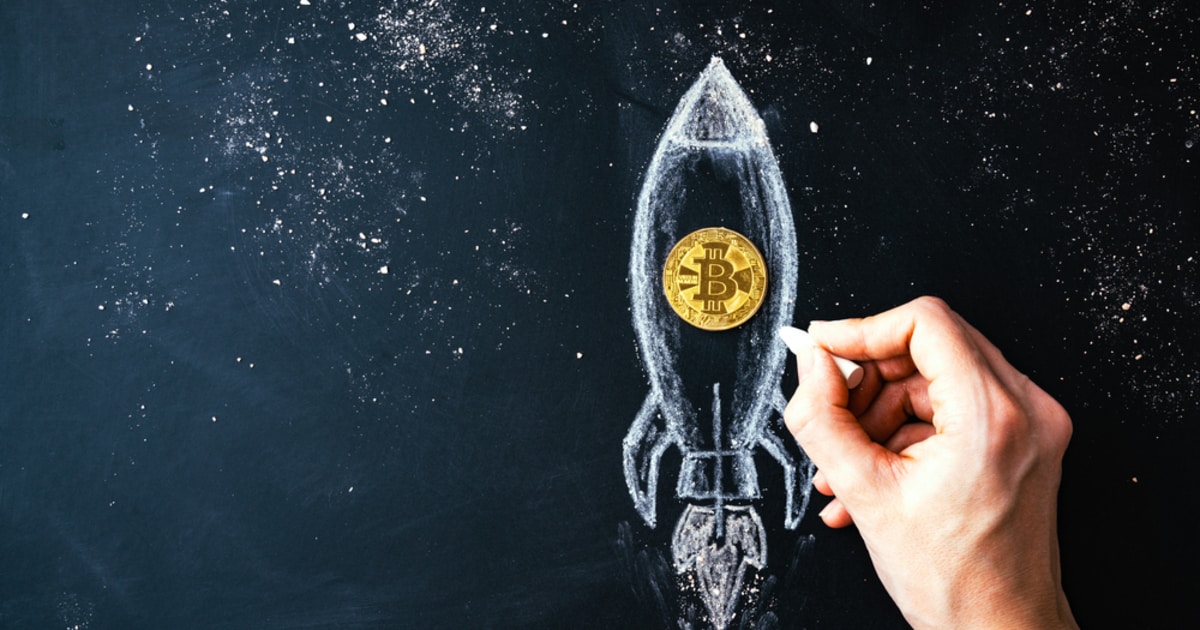 The leading cryptocurrency is currently trading at $51,799.94, with a market capitalization of $964 billion, according to CoinMarketCap.
Bitcoin outperforming traditional assets
Bitcoin's uptrend is indicative of the cryptocurrency outperforming more traditional assets like stocks and gold, as its continuous battle with the latter for the status of safe-haven asset seems never-ending.
Market analyst Holger Zschaepitz recently disclosed that gold dropped to a price lower than $1,800 whereas BTC broke the record by surpassing the $51,000 mark. He explained:
"Looks as if Bitcoin is eating Gold. While the cryptocurrency hit fresh ATH >51k, Gold has dropped <$1800."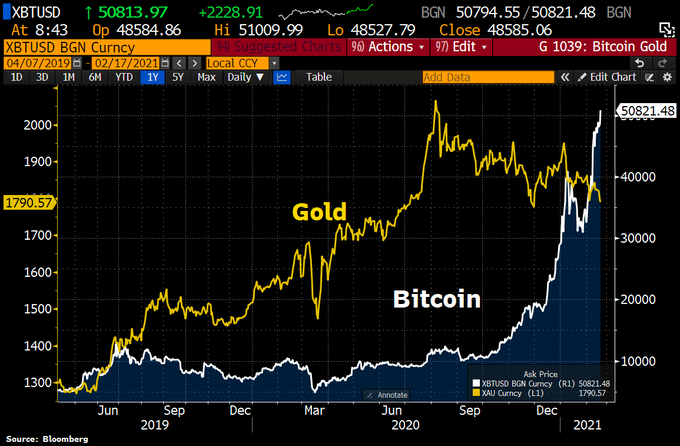 Bitcoin's value has gone through the roof because it has surged by at least $415 billion in 2021 alone thanks to institutional investors, corporate treasurers, and speculators.
BTC's momentous growth is continuously cementing its status as an inflationary hedge as it eyes the $60,000 mark. Crypto analyst Joseph Young believes that its price and value will be sustained in the long run.
Fear of missing out comes to play
Shane Oliver, the head of investment strategy at AMP Capital Investors, believes that the fear of missing out (FOMO) may be a factor contributing to Bitcoin's uptrend. Corporate giants like Microstrategy have emerged to be big BTC spenders, as evidenced by its balance sheet of over $1.3 billion in Bitcoin.
Institutional investors have served to fuel FOMO, paving the way with their overwhelming appetite for the leading cryptocurrency. As Bitcoin's dominance continues, the top crypto has been undergone the third parabolic advance in its history with a target of $240,000.
It seems as though BTC is on a journey to the moon because the consolidation it has been witnessing since January has made $48,000 the new support level.
Image source: Shutterstock

Read More