Bangladesh Cashing in into the Blockchain Bandwagon Ahead of the 'Fourth Industrial Revolution'
Blockchain technology has seen an increasing amount of adoption, from large conglomerates researching its uses and testing it out, to officials such as President Xi Jinping, endorsing and seizing the opportunities that it may bring.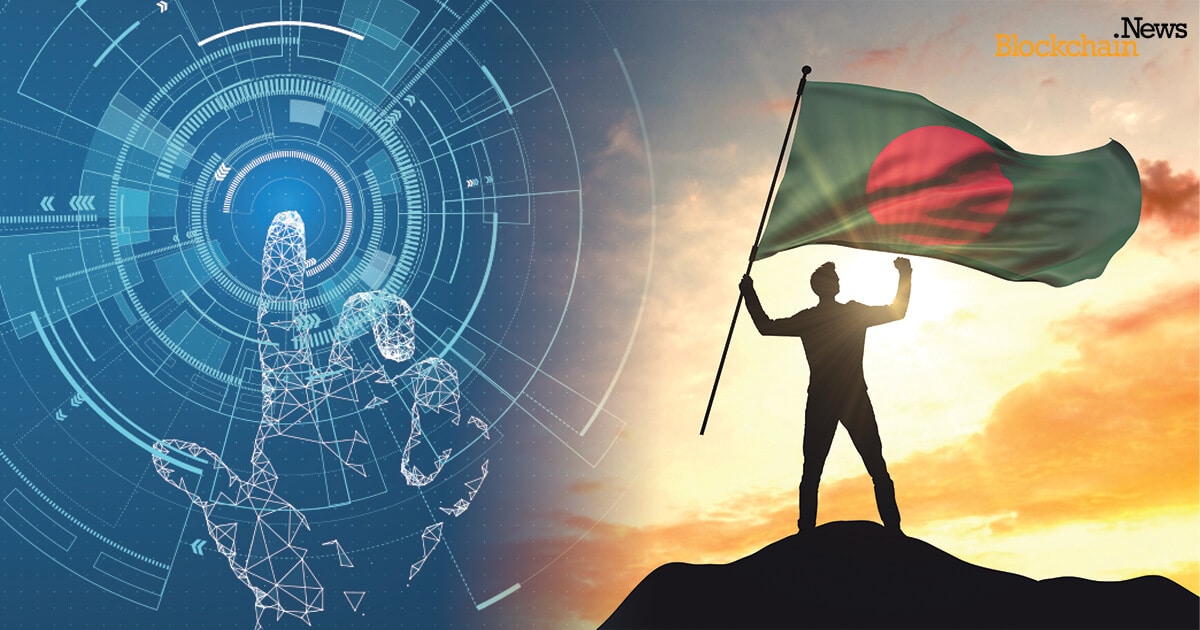 Dr. Mohammad Saifur Rahman, the US-based blockchain expert, said that blockchain can have applications in financial industries, including remittance, credit, and payment industries, as well as e-governance in Bangladesh.
Rahman added, without the support from the Bangladesh government, it would be "extremely difficult to realize the full potential of blockchain in the country." He said, "I am so proud of the current ongoing work in e-governance and certifications like know-your-customer projects and microfinance-related blockchain programmes that have started in the country."
IT project fund for blockchain training
Authorities in Bangladesh planned to send 100 IT graduates abroad to countries such as Japan and India to boost their expertise in distributed ledger technology, including blockchain, artificial intelligence, machine learning, and cybersecurity.
In addition to this effort, the authorities also plan to send 200 graduates of computer science and electrical and electronics engineering to gain professional knowledge in the future trends of information technology, seeing that the IT space is fast-changing.
The fourth industrial revolution is coming
Bangladesh High Tech Park Authority is a government autonomous organization working under the ICT division of Bangladesh. The Bangladesh High Tech Park Authority has been established in 2010, and now working to establish 28 high tech parks and software technology parks.
The authority also aiming to create a conducive business environment for investors, encouraging and welcoming investors in their path. Investing in Bangladesh will also allow the country to create more employment opportunities.
As the fourth industrial revolution is coming, according to Safiqul Islam, the Project Director of Bangladesh High Tech Park Authority, the organization is keen to create a substantial talent pool. With a population of over 170 million in the country, 5.5 million are enrolled in universities every year.
"The government is supporting the development of blockchain, artificial intelligence, Robotech, and other new emerging technologies in the country," said Islam. There are also government grant programs to create a larger talent pool in this area, to face new challenges, he said, at the Asian Financial Forum (AFF).
The government also developed innovation centers and startup facilities in different universities, for students to create an innovative ecosystem in Bangladesh, said Islam.
Online and e-businesses, according to Islam, have also been increasingly flourishing. The Bangladesh High Tech Park Authority is also providing a one-stop service for investors, through its online services.
Data preservation was of crucial importance for the advancement of Bangladesh
The National Data Centre in Bangladesh was opened by Prime Minister Sheikh Hasina, which is the world's seventh-largest ICT facility, aiming to take a step forward to building a Digital Bangladesh. Built in 2016 on seven acres of land, the centre has obtained a certificate from the United States' Uptime Institute, well known for its tier standard and the certification of data centre compliance standards.
The data center was built as Bangladesh has been dependent on foreign ICT facilities. "But with the introduction of our own data centre, we will be able to save that money and simultaneously generate income from it," said the Prime Minister.
Read More