ZCash Celebrates First Halving, Unveils Canopy The Network's Fifth Upgrade
ZCash has undergone its first-ever halving, an event that coincides with the launch of Canopy, the fifth network upgrade for the ZCash privacy coin protocol.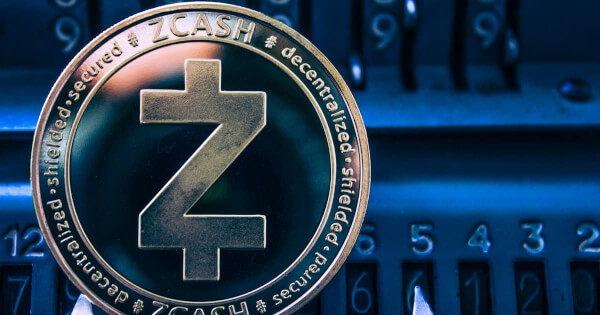 As announced by the Electric Coin Company, the tech company behind the development of the ZCash privacy coin, the first halving was activated at block 1046400, more than four years when ZCash was first mined on October 28, 2016.
The first halving event of ZCash which comes after Bitcoin's fourth halving event reduces the reward that goes to the network's miners in order to reduce the rate at which the coin is mined. Following this halving event, the reward that goes to miners is now reduced from 12.5 ZEC per block to 3.5 ZEC per block according to nicehash.
The halving event as noted earlier also coincides with the launch of the network's fifth upgrade 'Canopy'. With Canopy comes unique changes to the network most notably the removal of the controversial Founder's Reward and ushers in the creation of a new development fund. The developed fund is targeted at enticing new community members who wish and have the capabilities to improve, build upon, extend, and support Zcash.
ZCash Seen as a Threat, Can Canopy Make a Difference?
The privacy model of ZCash has constantly attracted backlash from regulators around the world. Recently, Europol identified ZCash among a list of other privacy coins as an emerging threat in cybercrime. Due to its private nature, cybercriminals are more likely to demand payment using ZCash as such transactions are untraceable.
Besides the threats seen by Europol, the US Internal Revenue Service continues to devise means to deanonymize ZCash and Monero in a bid to prevent cybercrime. With the backlash that surrounds ZCash, the rollout of the Canopy network upgrade by the Electric Coin Company, aims at building the network's transparency within its community.
Whether the network upgrade will have much impact on the authorities' perception of the potential threat of ZCash remains unclear.
Image source: blockchain.news
Read More