Visa Developing Interoperable Transfers among CBDC Payments
Visa Inc. has taken further a step toward achieving its vision for Central bank digital currencies. The payment giant recently announced that it is working on a universal payment channel (UPC) that would enable different digital currencies such as CBDCs and private stablecoins to be interoperable with each other to make payments.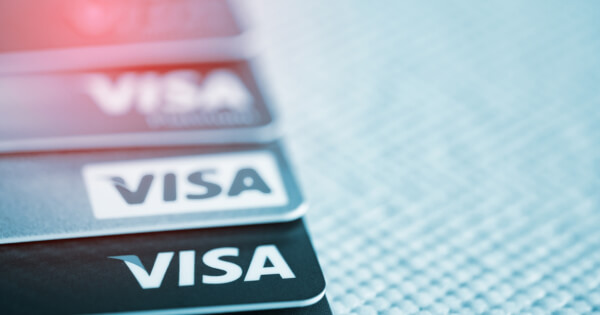 Visa disclosed that it is developing a universal payment channel (UPC) that acts as a hub, connecting multiple blockchain networks and transferring different digital currencies.
Catherine Gu, Visa global CBDC product lead, talked about the development and said: "Think of it as a 'universal adapter' among blockchains, allowing central banks, businesses, and consumers to seamlessly exchange value, no matter the form factor of the currency."
Based on its whitepaper highlighting the conceptual protocol called "universal payments channel (UPC), Visa explained how various blockchain networks could be interconnected to allow the transfers of CBDCs and private stablecoins. The whitepaper shows how the payment company can help exchange various CBDCs built on different blockchains in the future.
Visa highlighted how it could connect different blockchain networks by developing dedicated payment channels between them – whether that means connecting CBDC networks between nations or connecting CBDC networks with approved private stablecoin networks.
Visa sees digital currencies like CBDCs and stablecoins playing a crucial role in financial lives in the future. The firm further stated that for such digital currencies to succeed, they must have widespread merchant acceptance and greater consumer experience.
"We believe that for CBDCs to be successful, they must have two essential ingredients: a great consumer experience and widespread merchant acceptance. It means the ability to make and receive payments, regardless of currency, channel, or form factor. And that's where Visa's UPC concept comes in,"
The development will prove helpful because central banks around the globe are increasingly pushing their commitments towards launching CBDC projects while private stablecoins are also on the rise.
Visa and The Crypto Opportunity
With the rise of digital currencies, including CBDCs, private stablecoins, Bitcoin, and other cryptocurrencies, Visa has new technologies to harness in delivering its mission-enabling individuals, businesses, and economies to thrive by helping to move money more securely and seamlessly.
In March, Visa partnered with over 50 crypto firms, including Coinbase and FTX, to allow clients to spend and convert digital currencies through its card program.
The partnership makes it easy for clients to convert and spend digital currencies at 70 million merchants worldwide, enabling conversion between the digital currency version and the traditional fiat version, making it convenient for people who do not accept digital assets.
Image source: Shutterstock
PayPal, Visa, Amazon Named as Core Members to Help Bank of England Work on Developing UK's CBDC
Read More