Venture Capital Firms Almost Quadruple Previous High by Pumping $30B into the Crypto Industry in 2021
Venture capital firms kept a keen eye on the crypto industry to the extent of pouring $30 billion in this sector in 2021.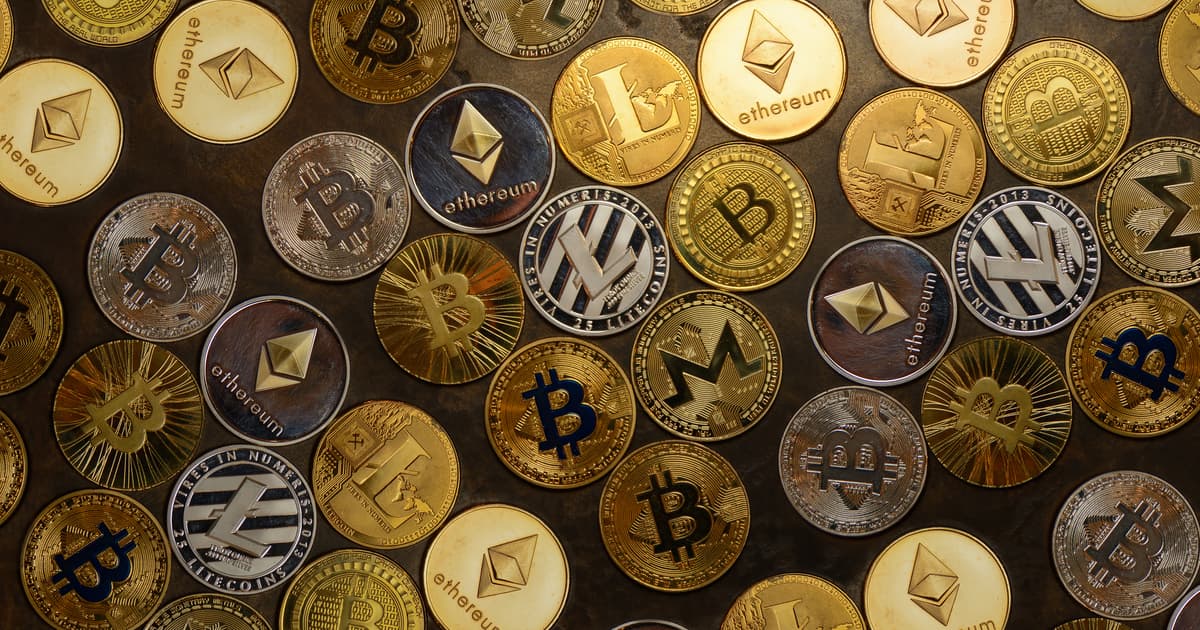 Market analyst Holger Zschaepitz confirmed:
"Crypto attracted $30bn of venture-capital funding in 2021, more than in all other years combined. VC money almost quadruples previous high of $8bn in 2018, the year following Bitcoin's 1,300% breakthrough gain."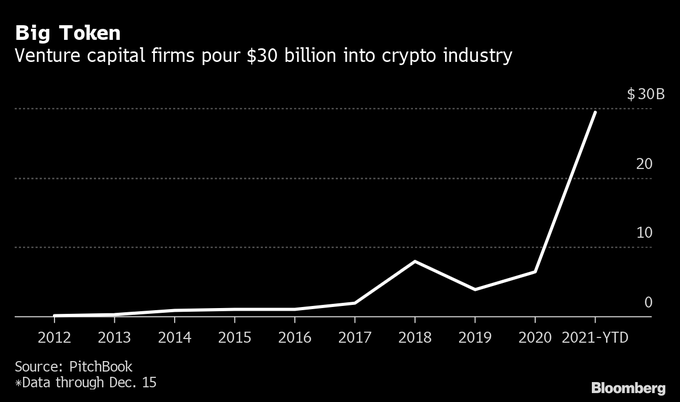 Zschaepitz added that the current venture capital funding is nearly four times its previous all-time high of $8 billion recorded in 2018.
Mason Nystrom, a research analyst at Messari, previously noted that as cryptocurrencies continued gaining steam, crypto company fundraising hit $8.2 billion in the third quarter of this year.
Meanwhile, Jackson city in Tennessee has eyes on becoming the first town in the United States to add cryptocurrencies as a payroll conversion option for its employees.
The city's mayor Scott Conger acknowledged that plans were in motion to permit third-party platforms to offer cryptocurrency converter services through the recently opened request for proposal (RFP).
Conger noted: "the RFP is open, and the 22nd is when the respondents have to respond to the RFP. So once the 22nd hits, we'll open the bids, have the committee, and then they'll review it. They'll probably make a recommendation to the council in February."
On the other hand, cryptocurrency firms are seeing Singapore as inhospitable based on legal and operational difficulties, according to a recent Nikkei Asia report.
According to figures released by Singaporean regulators, more than 100 of around 170 cryptocurrency businesses that applied for licensing have been turned down or withdrawn their applications. While many more, operating under exemptions, face an uncertain future.
Bloomberg: Crypto Saw more Funds in 2021 than all Previous Years Combined
Read More