US SEC Wins Lawsuit Against Kik's $100 Million Unregistered ICO
On September 30, the United States District Court for the Southern District of New York issued a Memorandum Opinion and Order granting the US Securities and Exchange Commission's motion for summary judgment against Kik Interactive Inc and its $100 million ICO.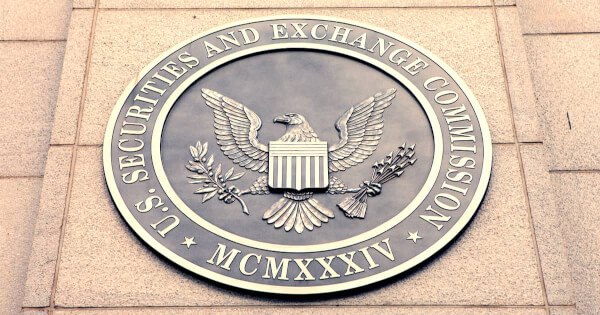 US Judge Alvin Hellerstein ruled that tech company Kik violated securities laws by failing to register its ICO (initial coin offering) with the SEC. The judge stated that Kik's unregistered offering of digital tokens violated section 5 of the Securities Act.
The judge said: "As detailed further herein, I hold that undisputed facts show Kik offered and sold securities without a registration statement or exemption from registration, in violation of Section 5. Therefore, the SEC's motion for summary judgment is granted, and Kik's motion for summary judgment is denied."
According to Hellerstein, Kik's "Token Distribution Event" (TDE) satisfied the Howey Test's three requirements to be considered as securities sale.
These requirements include:
· The TDE is an investment of money.
· The investment is in a common enterprise.
· There is an expectation of profit from the work of the third party.
However, Kik CEO Ted Livingston expressed his disappointment with such ruling and said that the firm considers filing an appeal.
Livingston said:
"We are obviously disappointed in this ruling. We are considering all of our options, including filing an appeal. To be clear, Kik has always supported the Commission's goal of protecting investors, and we take compliance seriously. In preparing for the sale of Kin, Kik retained sophisticated counsel (both in the United States and internationally) to analyze the law as we understood it, and we continue to believe that the public sale of Kin was that of a functional currency and not a sale of securities."
According to Hellerstein's ruling, the two sides have until October 20th to "jointly submit a proposed judgment for injective and monetary relief."
SEC War on Kik
Early July this year, during a virtual court hearing, both SEC and Kik submitted their arguments to the court for their respective motions for summary judgment. In July 2019, the SEC first filed against Kik, insisting that Kik sold the tokens to U.S investors without registering their sale and offers as required by the U.S securities laws.
But Kik, in response, promised to fight back against the SEC's lawsuit.
Kik is a Canadian based firm with a messenger app for the same name. The company intended to create its own cryptocurrency, Kin, as a way of monetizing the usage of its app. The company sold $50 million in Kin tokens between June and September 2017 as part of a private pre-sale to 50 investors. Later in September the same year, the company conducted a public sale of Kin token during which it brought in an additional $49.2 million. However, two years later, in 2019, the SEC charged Kik with violating section 5 of the Securities Act.
Spotlight on ICOs
There have been no registered public offerings of ICOs in the United States to date. ICOs have long been regarded as unregistered securities sales by the U.S. Securities and Exchange Commission. The regulatory authority has already filed several lawsuits against various startups and firms for conducting the sale without registrations. Telegram messaging app giant, which raised about $1.7 billion during the token sale in 2018, was one of the victims of this kind of lawsuit.
Image source: Shutterstock
---

Read More