US Government Plans to Use USDC Stablecoin to Offer Foreign Aid in Venezuela
Venezuela's opposition leader, who exiled in Spain, has partnered with US-based cryptocurrency companies AirTM and Circle to facilitate the distribution of funds to healthcare workers in the country on the northern coast of South America.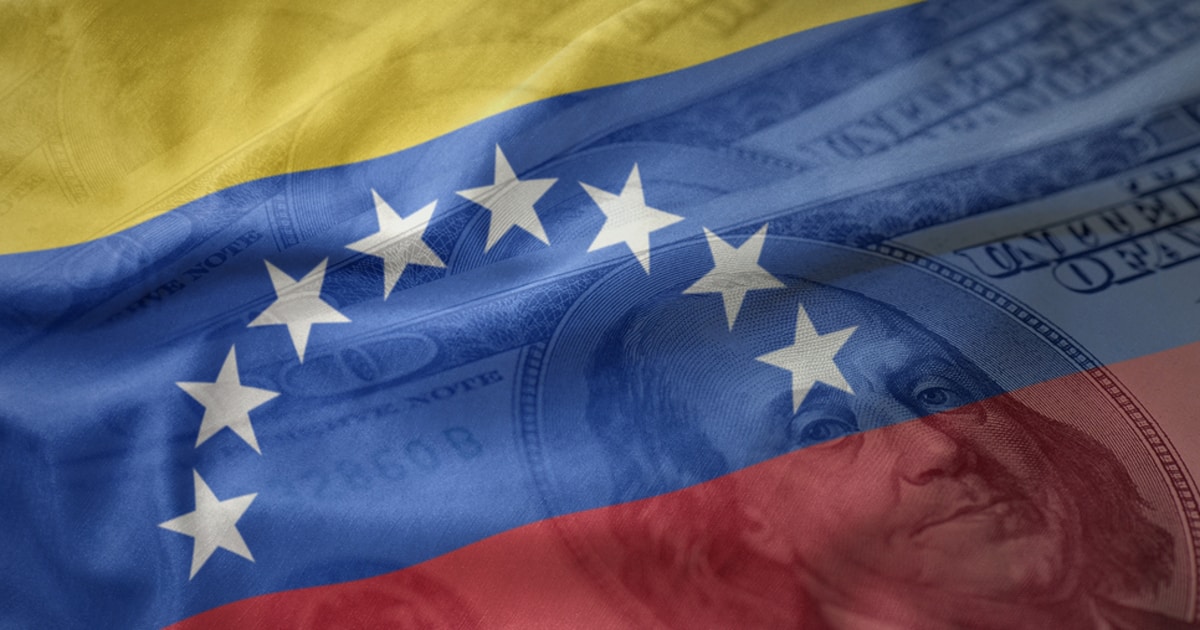 Circle CEO, Jeremy Allaire, stated that the partnership involved "a collaboration with the Bolivarian Republic of Venezuela, led by President-elect Juan Guaidó, US.-based fintech innovator AirTM, and coordination and licensing with the US government."
Venezuela went into elections in which Juan Guaidó was declared the president-elect of the country in January 2019. He, however, has failed to dislodge President Nicolas Maduro, who was accused of rigging the election to hold on to power.
Since then, several countries, including the United States, gave Guaidó official recognition as Venezuela's president. Trump administration has offered forms of assistance to the Guaidó-led government-in-exile. However, US government efforts have not been successful in removing President Nicolas Maduro from office.
President-elect Juan Guaidó has led the business partnership with Circle payment technology company and US cryptocurrency exchange AirTM to distribute relief funds to health workers and other locals in Venezuela. The US government has offered licensing and coordination.
The outbreak of the COVID-19 pandemic accelerated Venezuela's difficulties. Hyperinflation in the country has had an adverse impact on medical workers, patients, and locals who, in several cases, have found their funds becoming worthless.
Circle's USDC cryptocurrency has the potential to address such a situation as it is a stablecoin whose value is pegged to the US dollar and therefore does not suffer from price changes as the Venezuelan bolivar local currency. Furthermore, the USDC is a virtual currency, which makes it is easy to distribute the funds to people who are in urgent need.
The US Federal Reserve and Treasury Department would release funds to the Guaidó government, which would then utilize the funds to mint USDC. Then the USDC would be sent to AirTM crypto exchange where they would be distributed to the wallets of Venezuelan medical workers and locals who can withdraw the funds as bolivars at the free market rate.
AirTM has its own virtual debit card (mobile app); therefore, medical workers and locals would not need to interact with a Venezuelan bank. At the current moment, AirTM exchange has about 500,000 customers in Venezuela, and the number keeps rising.
Complicated Relationship Between Venezuela and the US
Since 2016, Venezuela has suffered from hyperinflation partly caused by the country's controversial President Nicolas Maduro leaning on money printing. Forms of aids and assistance are needed to address the country's ongoing economic crisis. But the relations between Venezuela and the US have been strained since Hugo Chavez became Venezuela's president in 1999 and even got worse when the Trump administration recognized Juan Guaidó, opposition leader, as the country's president instead of Chavez's successor Nicolas Madura in January 2019.
The US has been dedicating efforts to send aids to alleviate the sufferings that Venezuelans experience. However, Maduro's administration has been accused of being a stumbling block to allow humanitarian aids to enter the country. Early September this year, Maduro's administration denied Venezuelans access to the US cryptocurrency exchange Coinbase and MercaDolar fiat remittance platform to distribute $18 million in aid. However, the current collaboration has made a landmark history in which USD stablecoin cryptocurrency is set to be used to offer foreign aids.
Image source: Shutterstock
---

Read More