US-Based Invesco Investment Firm Launches Physical Bitcoin ETP In Europe
Invesco investment management firm is moving into the crypto Exchange-Traded Product (ETP) space with its launch of a physical bitcoin exchange-traded product in Europe. This comes after the investment company dropped a filing for a Bitcoin futures Exchange-Traded Fund (ETF) in the US.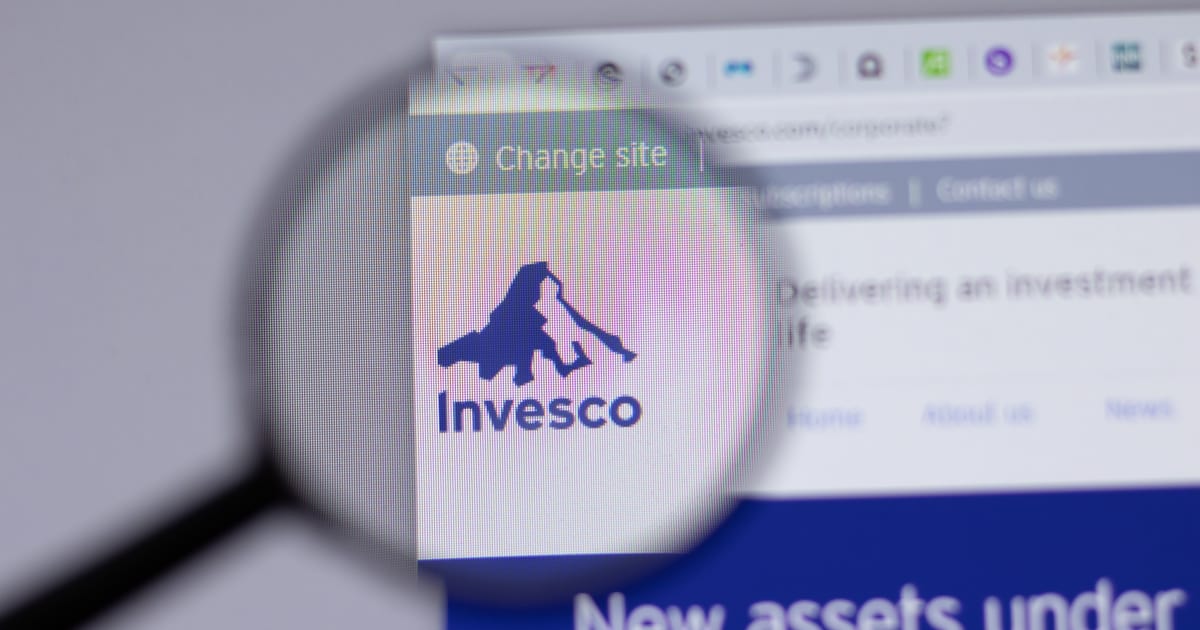 Deutsche Börse, a German company providing marketplace organizing for the trading of shares and other securities, officially announced on November 29 that the Invesco physical Bitcoin ETP is listed on its German's Xetra stock market for equities and exchange-traded funds. The new product will trade under the ticker symbol BTIC.
The Invesco physical Bitcoin ETP (BTIC) tracks the CoinShares Bitcoin Hourly reference rate index to deliver the price performance of the underlying asset, minus fees.
While crypto indices provider CoinShares serves as both the index sponsor and execution agent for the ETP, custody services for the new bitcoin product are offered by Zodia Custody, a UK-based digital asset firm registered with the Financial Conduct Authority (FCA).
The Invesco physical Bitcoin ETP is 100% backed by holdings in the underlying asset. The financial instrument product offers wrapped exposure to Bitcoin which accounts for 42% of the $2 trillion digital assets market.
The development comes a few weeks after Invesco withdrew its filing for a Bitcoin futures exchange-traded fund in the US in October in order to offer better investment options to investors rather than just a 100% Bitcoin futures ETF, Blockchain.News reported the matter.
Meanwhile, Gary Buxton, head of ETFs and indexed strategies at Invesco, commented on the reason why the firm made a preference for a physical Bitcoin ETP in Europe instead of a Bitcoin futures-backed product. He said "Physical bitcoin is a more observable marketplace. One of our concerns was the depth of synthetic liquidity as well as what that may do to valuations over time and that is something that we were not wholly comfortable with," and added that Invesco has been working on the product "since the middle of 2018."
Invesco was one of the US companies to apply for a Bitcoin futures ETF in August immediately after the Security and Exchange Commission (SEC) chairman Gary Gensler favoured offerings of such products rather than a spot Bitcoin ETF tied to actual assets.
Crypto ETPs Surge in Europe
An exchange-traded product (ETP) is relatively similar to an exchange-traded fund (ETF) as they both track the performance of an underlying asset. Since such financial products are marketed towards traditional investors, it makes it easier to gain exposure to cryptocurrency without having to hold the assets themselves.
The new Invesco ETP is physically backed by Bitcoin and centrally cleared through Eurex Clearing, which investors benefit from significantly reduced risks in the settlement of transactions.
Europe has led the way in the crypto ETP space while the US SEC is still resistant to allow the adoption of such products. In Europe, ETP issuers are rushing to market to satisfy demand. Crypto-backed ETPs are gaining popularity in Europe, especially in Switzerland and Germany. The increase of ETPs on the crypto market and the innovation comes from the industry to allow Bitcoin listing, which shows beyond the shadow of a doubt that cryptocurrencies are gaining credibility. For instance, FINMA, the Swiss regulator, made the move to allow all crypto ETP listings.
Invesco's entry into the European sector of crypto exchange-traded products (ETP) comes at a time when Deutsche Boerse is actively expanding various supported cryptocurrency derivatives products across its operated stock markets (Xetra stock exchange and Frankfurt Stock exchange).
According to Deutsche Boerse, the Xetra stock exchange market offers as many as 26 ETPs of seven providers on various cryptocurrencies including Bitcoin, Ethereum, Bitcoin Cash, Cardano, Litecoin, and others.
Image source: Shutterstock
Invesco Puts Blame on U.S. SEC Rules for Decision to Withdraw Bitcoin Futures ETF
Read More