United States DoJ Files to Freeze Assets of OneCoin Money Launderer and Recoup $400 Million
Prosecutors from the Southern District of New York (SDNY) court have filed a forfeiture judgment against former lawyer Mark Scott—for his role as money launderer for the infamous OneCoin crypto Ponzi scheme.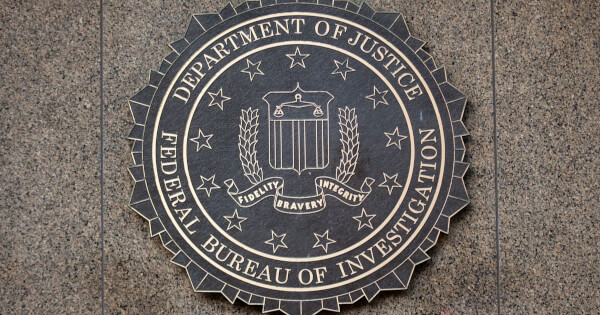 The United States Department of Justice (DoJ) alleges that Mark Scott helped the launder $400 million dollars for the OneCoin Ponzi scheme, and the SDNY prosecutors are trying to recoup these losses through a forfeiture money judgment to allow them to seize Scott's current assets.
Attorneys from the SDNY court and representatives of the DoJ submitted a new court filing on August 31 in the case—United States v. Mark S. Scott. The former lawyer, Scott was involved with the OneCoin scandal and has connections to Ruja Ignatova, the Ponzi scheme's charismatic leader. The DoJ has accused Scott of aiding the OneCoin Ponzi Scheme and Ignatova in laundering around $400 million in the British Virgin Islands.
According to the DoJ and the SDNY prosecutors, Scott had helped OneCoin associates since 2015. The case is being presided over by Judge Edgardo Ramos and Scott could face a jail term of up to 50 years when he appears before Ramos for sentencing on his October 9.
The DoJ's forfeiture money judgment application is asking Judge Ramos to freeze and effectively seize Scott's money and assets to recoup some of the $400 million in losses. The DoJ alleges that Scott kept $50 million of the laundered funds for himself, and now the regulation entity wants everything the former lawyer has—trusts that were set up, real estate, his sports car, and access to his offshore funds.
The DoJ insists that Scott has continued to draw from "substantial offshore funds" and also accuse the former attorney of breaching the conditions of his house-arrest to have dinner with an acquaintance in Florida. The DoJ also provided evidence in the filing that Scott had transferred nearly half a million dollars from an account with First Caribbean International Bank—and used it to renovate one of his properties.
The DoJ and SDNY filing reads:
"In short, Scott has defrauded his own suretor, mortgaged properties purchased with victim money and subject to forfeiture, sold a luxury car purchased with victim money and subject to a seizure warrant and forfeiture—thereby obstructing justice and committing a new criminal offense while on bail."
OneCoin Scam Investigations in New Zealand
As reported by Blockchain.News in January 2020, the Department of Internal Affairs (DIA) in New Zealand has been probing the second church in Auckland over allegations that it is linked to OneCoin, the Ponzi scheme promoted as a cryptocurrency with a private blockchain.
As reported by RNZ, the Auckland-based Samoa Worship Centre is the second church to be investigated after the Samoan Independent Seventh Day Adventist Church (SISDAC) was scrutinized in June 2019.
Experts and investors revealed that OneCoin representatives were crafty as they targeted gullible members of the Samoan community in Auckland, whereby they sold tens of thousands of dollars worth of cryptocurrency. OneCoin has defended itself from any wrongdoings by stipulating that it was not responsible for the so-called "independent contractors" who sold its product.
According to a New Zealand police report, the government has claimed that the two churches were part of various investment avenues used to channel millions of dollars worth of OneCoin from New Zealand to Samoa, where the cryptocurrency is outlawed. SISDAC revealed that it was cooperating with investigative agencies as it affirmed not being part of any money laundering acts.
Image source: Shutterstock
Read More