UK ISIS Member Charged for Sending Bitcoin to Terrorist Militants in Syria
A UK member of ISIS faces multiple charges for sending funds using Bitcoin (BTC) to aid the escape of terrorist militants being held in prison camps in Syria.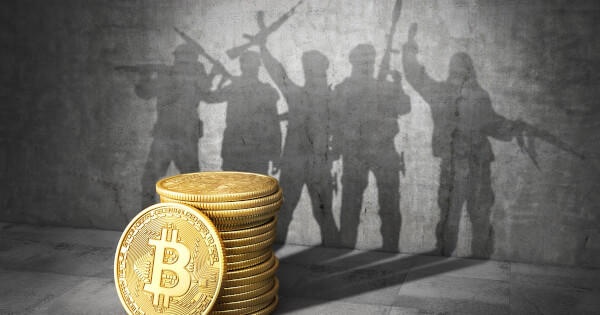 On October 29, a 27 years-old British citizen appeared before the Westminster Magistrate court on allegations that he used Bitcoin cryptocurrency to send funds to help captured ISIS militants escape prison camps in northern Syria.
According to the court documents, Hisham Chaudhary has been a member of the ISIS (Islamic State of Iraq And Syria) for more than four years, assisting the terror group in executing its operations.
Some of his roles within the terrorist organization involved gathering and transferring funds abroad using Bitcoin to help captured terrorists to escape from prison camps controlled by Kurdish forces in northern Syria.
The court documents allege that Chaudhary acquired and sent undisclosed amounts of Bitcoins to facilitate hidden transactions and operations of the militants in the prison camps. Furthermore, the court documents also indicate that Chaudhary participated in compiling and distributing a terrorist publication recognized as "The Wholesome Fruit in The Virtues and Etiquettes of Jihad" during late last year. Chaudhary is also accused of disseminating videos on a Twitter account and using Telegram online messaging app.
Chaudhary appeared before the Westminster court by video-link from a police station, wearing a face mask and covering his shoulders with a blanket.
The judge mentioned that Chaudhary joined the group in January 2016 and remained an active part of the militant terror networks through October 2020. Despite terror organizations banned under the UK law in 2014, Chaudhary helped the group to fulfil the execution of its terrorist operations.
The court charged him with seven violations, including membership of and association with an identified terrorist organization, disseminating information about a terrorist publication, and participating in funding activities to finance terror group. However, Chaudhary did not take a plea to the seven charges levelled against him during the brief hearing.
He was remanded in custody and will appear before the court next Friday.
The culprit was arrested after an investigation launched by Leicestershire Police, Counter Terrorism Policing East Midlands, and Counter-Terrorism Policing North East.
Image source: Shutterstock

Read More