Twitter Hires Former Hacker Peiter 'Mudge' Zatko as Head of Security
On November 16, social media giant Twitter announced that it has hired former hacker Peiter "Mudge" Zatko to serve as the new head of security to fix vulnerabilities experienced in recent months after many high-profile accounts were hacked.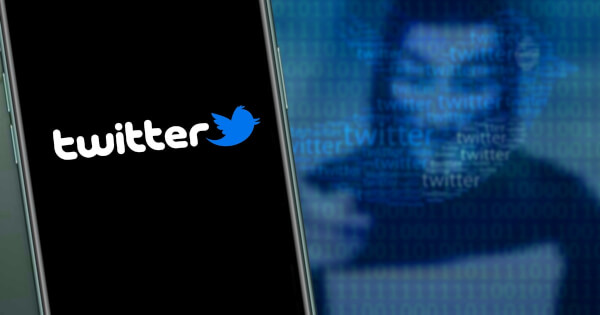 With the key appointment made, Twitter seeks to avoid a similar incident in the future. Peiter Zatko a.k.a "Mudge" will join Twitter's executive team and be in charge of security functions, carrying out extensive security reviews and proposing changes.
Of course, Zatko has wide experience in security matters. In the past, he was a member of hacker think tank L0pht Heavy Industries and a member of hacker collective Cult of the Dead Cow. In 1998, Zatko testified before a Senate Committee about cybersecurity. In 2000, he briefed President Bill Clinton about distributed denial-of-service attacks (DDoS attacks). Furthermore, he served as a project manager for DARPA (Defense Advanced Research and Project Agency) beginning in 2010 and left in 2013 to work for Google U.S multinational technology company to handle social projects under Advanced Technology and Projects group. Most recently, Zatko worked as a chief security officer at Stripe electronic payment service.
Zatko recently appeared in an exclusive interview with CNBC where he said that he would look at Twitter's "information security, site integrity, physical security, platform integrity -- which starts to touch on abuse and manipulation of the platform -- and engineering." He also said that he would focus on enhancing public conversations on the social media platform and implement some unconventional security methods. In the interview, he applauds Twitters' openness to embrace completely new and unusual approaches, such as his recommendation to confuse cyberattackers by manipulating the data they may obtain at the social media platform on how users interact with the posts.
Twitter Bitcoin Scam
On July 15, Twitter experienced a massive security breach that allowed hackers to access internal IT administrator tools utilized to manage accounts. The hack adversely affected several high-profile accounts, including President-elect Joe Biden, Warren Buffet, Bill Gates, Mike Bloomberg, Elon Musk, Barack Obama, Apple, and other high-profile personalities.
The hackers compromised such Twitter accounts and used them to post a message encouraging users to donate their Bitcoin to a crypto address and the person or brand will double the payment. The cyberattack seems to be highly coordinated with different waves going out at different intervals. The criminals made as much as $118,000 within few hours during that day alone.
Image source: Shutterstock
Read More