Traversing Through the Crypto Regulatory Landscape in 2019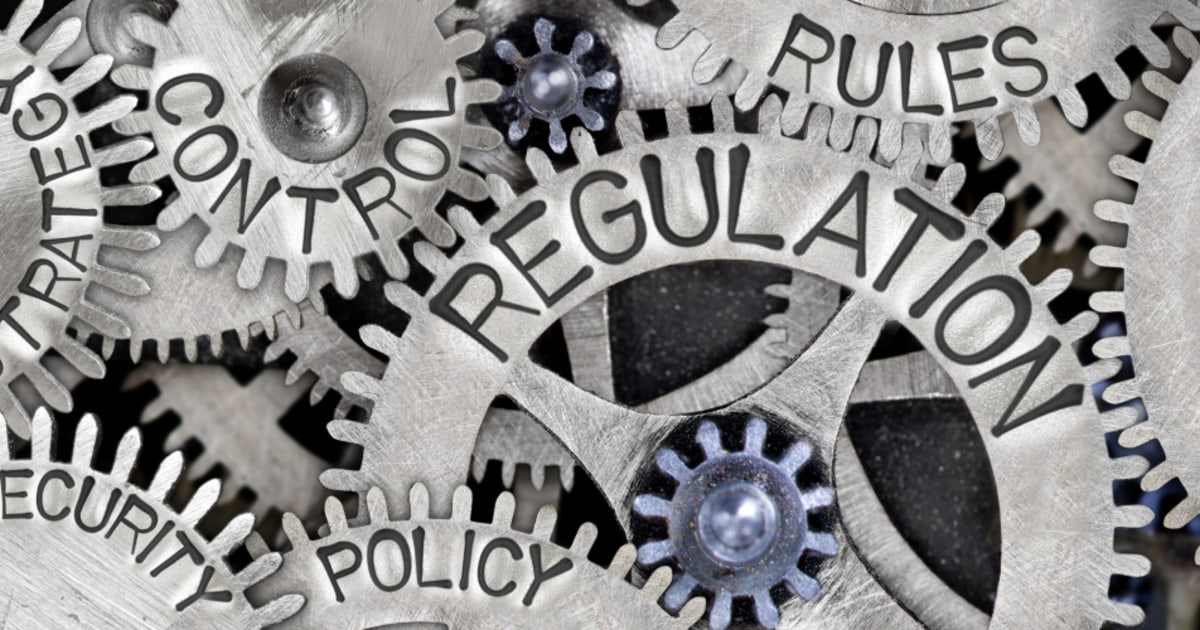 Blockchain and crypto regulation has seen its ups and downs in 2019, with endless regulators evolving along with the realm of the new technology development and use cases. From countries that view blockchain as a threat to learning to embrace the technology; let's have a look at some of the major regulatory changes in 2019.
Basel Committee issued crypto rules and decided central bank digital currencies are 'outside the scope'
The Basel Committee on Banking Supervision (BCBS), consisting of banking regulators from the United States, Europe, and Japan published a report on the prudential treatment of crypto assets.
The report statedthat the growth of cryptocurrencies and related services could negatively impact financial stability and increase risks faced by the banks. It was also suggested that "crypto-assets are an immature asset class given the lack of standardization and constant evolution." Presenting risks for banks, including liquidity risks, the report added that these assets have "exhibited a high degree of volatility."
The Committee believes that cryptocurrencies do not reliably provide standard functions of money and are unsafe to rely on as a medium of exchange and a store of value. The report read, "These types of crypto-assets are not legal tender and are not backed by any government or public authority. Therefore, if banks are authorized and decide, to acquire crypto-assets or provide related services, the Committee is of the view that banks should apply a conservative prudential treatment to such exposures, especially for high-risk crypto-assets."
India rolled out a blockchain-based payments platform
The National Payment Corporation of India, the NPIC announced its permissioned blockchain-based payment platform, Vajra to process payments more efficiently.
The NPCI is an organization responsible for retail payments and settlement systems in the nation, an initiative of the Reserve Bank of India.
With Vajra's permissioned blockchain platform, only registered parties under the network administrator can be a part of the network. The three types of nodes on the platform include the clearing house node, notary node, and the participant node.
Hong Kong's Securities and Futures Commission set new regulations for crypto exchanges
The Securities and Futures Commission, Hong Kong's financial regulator, has set out new regulations for Bitcoin and cryptocurrency exchanges on Nov. 6. Announced by Ashley Alder, Chief Executive of the Hong Kong SFC made an announcement in his speech at the Hong Kong FinTech Week 2019. Following his speech, the SFC also published a new regulatory approach to "virtual asset trading platforms," on its website.
These new standards seekto address regulatory concerns regarding custody, know-your-client (KYC) requirements, anti-money laundering (AML), and counter-financing of terrorism (CFT) and others for trading crypto.
Licenses could be granted to the crypto exchanges that choose to include "security virtual assets or tokens for trading," where investors will be able to differentiate between regulated platforms from those that are unregulated.
Swiss regulator issued banking licenses to two crypto firms
The Financial Market Supervisory Authority (FINMA) in Switzerland has issued banking and securities dealers' licenses to two new blockchain companies.
The news was announced by the FINMA and described the companies involved being "pure-play blockchain service providers." The licenses will allow the two companies to offer services for institutional and professional customers.
The two crypto-based banking firms, Seba Crypto AG and Sygnum announced in separate statements that they had received banking and securities dealer licenses. Seba declared that obtaining the license has been a "milestone for the entire digital asset market ecosystem."
UK FCA will not be regulating Bitcoin and Ether although crypto investigations increased by 74% in 2019
The British Financial Conduct Authority (FCA) has confirmed that they will not be regulating cryptocurrencies such as Bitcoin and Ether as it falls out of their perimeter.
The FCA first issued a finalized policy statement on digital assets titled "PS19/22: Guidance on Cryptoassets." Bitcoin and Ether, which are considered major cryptocurrencies, are classified as "exchange tokens." These exchange tokens are not backed by any central authority and are usually decentralized and primarily used as a means of exchange. The FCA has stated that they will not be regulating exchange tokens. However, Anti-Money Laundering regulations still apply.
The Financial Conduct Authority (FCA), the primary financial regulatory body in the United Kingdom, has seen a sharp rise of 74% in crypto-related investigations in 2019.
According to a Financial Times report, the 74% increase was seen when compared to the number of inquiries the FCA made between January and October of 2018. The report stated that the FCA is currently looking into 87 firms in the space, either as part of "early-stage scrutiny" or "full-blown enforcement investigations."
Image via Shutterstock

Read More