Total Value Locked in Maker Reaches a Record High as Maker Foundation Returns Dev Fund to DAO
Maker (MKR), a cryptocurrency built on the Ethereum blockchain, is designed to minimize the price volatility of its own USD-pegged cryptocurrency, DAI.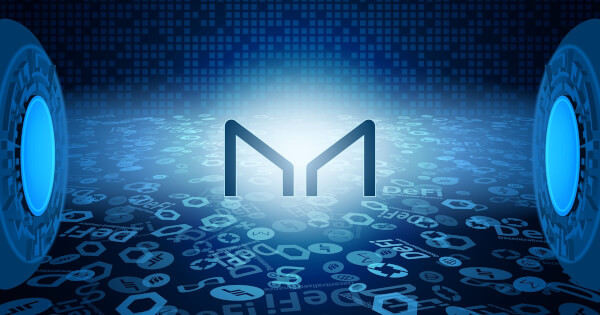 DAI is issued through a full mortgage guarantee of digital assets. DAI stablecoin, which launched in 2017, has always remained anchored to the U.S. dollar on a 1:1 ratio.
Through the MakerDAO system, users can create Collateralized Debt Positions (CDPs) and use Ethereum as collateral to generate DAI.
Earlier today, the Maker Foundation announced that it will refund 84,000 MKR from the development fund to the MakerDAO community. The refund originates from MKR tokens that have been transferred to the "governance" module.
According to official blog reports, the MakerDAO community currently does not set any conditions or expectations for the returned MKR tokens. This move is to carry out the decentralization of the agreement.
While upgrading the liquidation system of the Maker protocol and the DAO's Core Unit Framework, Maker stated that the Foundation will focus on its own dissolution and regularly announce the progress until the end of this year to further diversify the power of the protocol until it is completely dissolved. An announcement from the Foundation reads:
"The Foundation now turns inward to focus solely on its dissolution."
On May 3, the governance facilitators, on behalf of the MakerDAO risk management team, will start a three-day poll. This public opinion survey will provide a platform for the governance community members of MakerDAO to vote on the type of vault that will be added to the liquidation 2.0 system.
The types of vaults cover UNI-A, ZRX-A, AAVE-A, BAT-A, RENBTC-A, LRC-A, etc.
If the governance poll is passed, the executives will vote to complete the upgrade to the Liquidation 2.0 system within 30 days as permitted by the Smart Contracts Team plan.
The integration with the liquidation 2.0 system will provide higher security, predictability, and decentralization, and bring greater predictability and stability to the liquidations executed by the protocol settlement.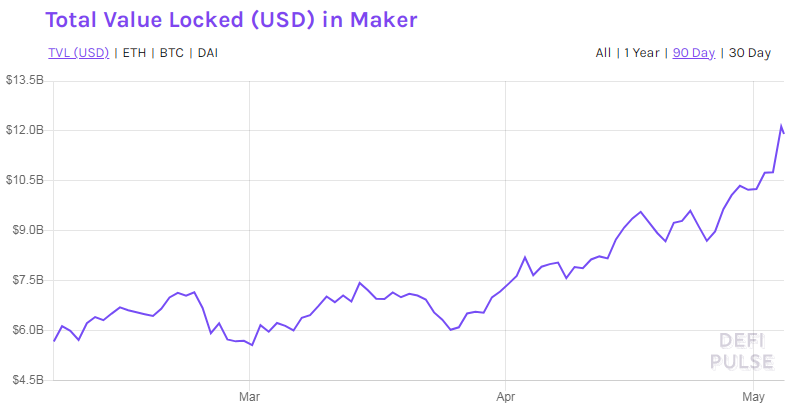 Source:DeFi Pulse
According to DeFi Pulse, Maker is ranked as the largest cryptocurrency in the decentralized finance market with a total value locked (TVL) of $12.02 billion. This is a new record-high for Maker.
Despite the overall downturn of the crypto market and Bitcoin's decline from $58K to $55K, MKR rose by 4.85% within 24 hours and 29.56% in the past week. At the time of writing, MKR is trading at $5,751.
Image source: Shutterstock
Huobi Token Breaches $29.54 - What's Next?
---

Read More