Thailand Tightens Crypto Advertising Rules after Crypto Zipmex Bankrupted
Thailand's Securities & Exchange Commission (SEC) announced Thursday that it has tightened cryptocurrency firms' advertising rules.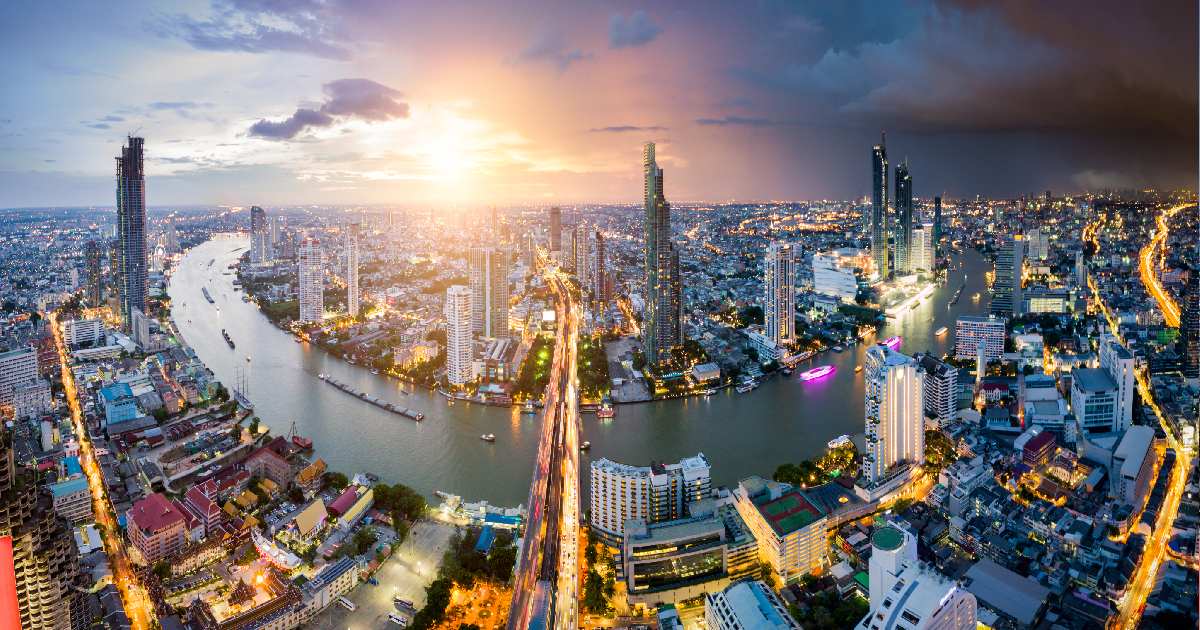 In an emailed statement sent on Thursday, the SEC told various crypto-related companies operating in the country that ads for digital assets must include clear and visible warnings about the risks of investing in cryptocurrencies.
The SEC tightened rules after discovering that some ads contain no warnings about crypto risks while other promotions feature only positive information.
The regulator's details of the tighter crypto advertising regulations include:
· Advertisements must not feature false, misleading or exaggerated claims
· Warnings of risks must be clear and easy to notice
· The ads must feature balanced views, mentioning both positive and negative factors
· And crypto firms must limit advertising to official channels like their websites
Recently, the authorities announced their plans to provide more protections for retail investors.
The enforcement of the new advertising rules by the SEC comes after Zipmex, a locally licensed crypto exchange, and its regional parent company, Zipmex Pte, headquartered in Singapore, halted withdrawals in July due to a liquidity crisis after their exposure to troubled Babel Finance, and Celsius Networks went sour.
Zipmex, a crypto exchange that operates in markets such as Singapore and Thailand, halted withdrawals as the fallout from a series of defaults spread further into the industry.
The second-largest digital assets exchange in Thailand has been fined $1.92 baht by the local regulator, according to the statement published on Security and Exchange Commission, due to a failure to abide by the standards of professional ethics during the halt in July, under the Royal Decree on Digital Asset Trade 2018.
The Asian platform encountered financial difficulties stemming from dealings with troubled crypto lending firms Babel Finance and Celsius Network Ltd.
Zipmex ran into financial troubles due to its $48 million exposure to Babel and $5 million with Celsius.
Efforts to Improve Consumer Protection
The latest move by Thailand makes it join countries such as the U.K. and Singapore in seeking to protect retail investors in the wake of a $2 trillion selloff in digital asset markets.
In January, the U.K. government strengthened cryptocurrency ads' rules to bring them in line with other financial assets.
The U.K. financial watchdog, the Financial Conduct Authority (FCA), said the rules would increase consumer protection and also encourage innovation.
In March last year, The U.K. Advertising Standards Authority (ASA) banned what it termed a "socially irresponsible" Bitcoin ad and sent warnings to a group of crypto firms about crypto promotions.
In January this year, the regulator banned two ads by Crypto.com, stating that the firm was encouraging people to purchase Bitcoin with credit cards.
Meanwhile, in January, Singapore's financial regulator, the Monetary Authority of Singapore, restricted digital asset players from promoting crypto services in public spaces, leading to the removal of advertisements in MRT stations and the dismantling of Bitcoin ATMs.
The regulator is now considering further measures to discourage retail investors from accessing crypto.
Image source: Shutterstock
New Crypto Fraud Scheme in South Korea: What Rules Are in Place to Stop False Advertising?
Read More