Thailand's Mystic Valley Music Festival To Receive Payment Via its Minted MYST Tokens
Mystic Valley music festival, a three-day event that ranks as one of Thailand's biggest music festivals is set from November 27 to November 29 with a major difference, the overhaul in its payment system with the integration of its native MYST token.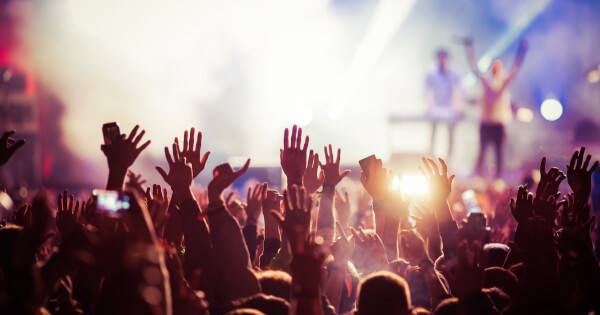 According to the official announcement, the music festival will be accepting payment for tickets from attendees through the MYST tokens that will be minted by Mystic Valley.
The implementation of the blockchain-based payment system is the first of its kind for the music festival and it is geared to eliminate the use of cash and reduce human to human contact as safety measures are a priority in the wake of the COVID-19 pandemic.
Mystic Valley has partnered with payment service provider Fuse Network and local cryptocurrency exchange Bitazza to help facilitate transactions made on-site such as payments made for food and drinks to vendors and merchandisers. Working with Fuse Network, Mystic Valley has developed a mobile wallet that the festival attendees can download upon arrival at the event, and through Bitazza, conversion from Thai Baht for MYST will be made possible.
Every vendor at the event will have a QR code that attendees can easily scan to pay directly for goods and services.
Gradually, Cash Transactions is Fizzling Out
The switch from cash to digital forms of payment began years ago but started gaining new traction when crypto payments began going mainstream. Seeing the trend, Edwin Bautista chief executive and president of UnionBank of the Philippines noted that the end of physical cash is inevitable.
In the past year, several payment services providers had begun wading into the crypto payment space with unique innovations. From Skrill implementing crypto to crypto buy and sell feature back in 2019, to PayPal's embrace of cryptocurrency-related services, the end of cash transactions is gradually drawing near.
Image source: Shutterstock
---

Read More