Thailand to Implement In-Person KYC Step for Crypto Exchanges
Thailand has introduced a new method of verifying clients' identities for crypto exchanges.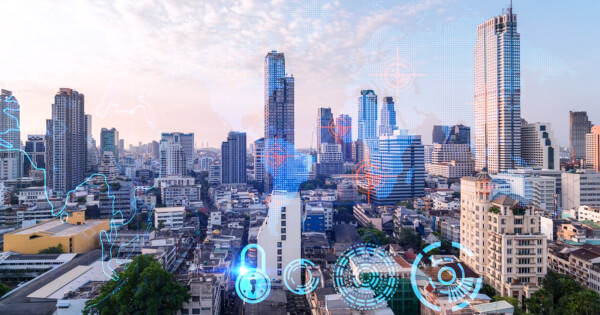 The country's Anti-Money Laundering Office (AMLO) announced that starting July 3, crypto exchanges must verify platform users' identity through a "dip-chip" machine. This means that client verification will take place in person, at local crypto exchanges. The verification process will entail that customers' Thai ID be scanned so that the fingerprint embedded on their ID card can be processed. This procedure has already been used by local Thai gold shops for customer verification, as it is deemed more efficient.
Previously, to get approved by a crypto exchange, crypto investors were able to do everything online, from submitting an application form to customer identity verification and account approval. However, with the new system coming into effect on July 2, this will soon change.
The goal is to provide stricter guidelines that conform with the Securities and Exchange Commission's target to enforce AML policies and curb fraud. With the new implementations, the process to officially be allowed to open a crypto account may take longer. Co-founder of Satang Corp Poramin Insom testifies to this. He said:
"Most digital asset exchanges are still busy preparing their systems to accommodate the growing number of clients as new account applications continue to flow in. However, this growth may be curbed if the application process becomes more complicated."
The implementation of this new step will be discussed in more detail at the Thailand Digital Asset Operators Trade Association forum, which is a self-regulated organisation designed to foster conversation on digital asset policies between government bodies like the Securities and Exchange Commission (SEC) and the Anti-Money Laundering Office.
Documents submitted by prospective customers must be checked to see if they comply with the SEC's guidelines for the Know-Your-Customer (KYC) process and suitability test. The application must then be processeed by relevant government agencies. If the customer is residing in a country where cryptocurrency is banned or if the documents are found to be fake, then the application will be rejected. According to anti-money laundering regulations, transactions worth over 1.8 million baht need to be inspected by regulators.
Interest in cryptocurrencies has certainly been rising in Thailand. Investors aged 26-40 years old represent approximately 57% of Thailand's crypto investing demographic. The SEC Secretary-General said:
"Cryptocurrencies are traded around the world just like gold. Investors must closely follow regulations as there are many digital exchanges worldwide and there is a risk as we can only regulate players we have authorized."
With the rise in cryptocurrencies, many financial regulators across the globe have rushed to provide better policies for digital assets.
Image source: Shutterstock
Read More