Thailand Eyes Crypto Tourism to Increase GDP
Thailand could see a new phase in its tourism sector as the country is planning to target crypto digital nomads to increase its gross domestic product (GDP).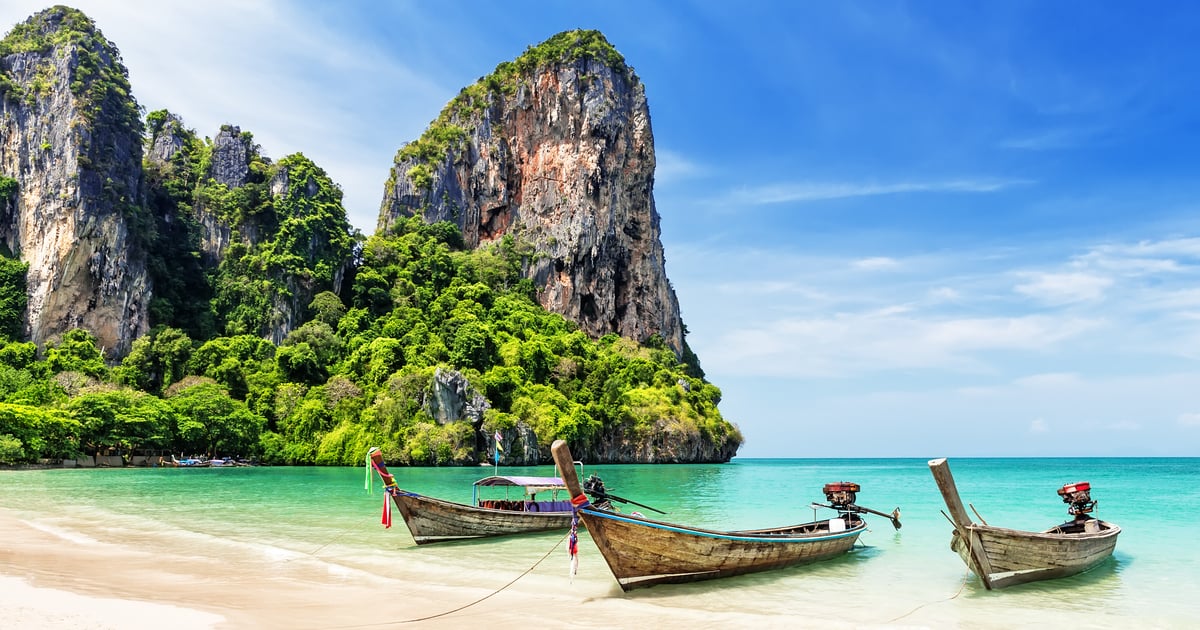 The Tourism Authority of Thailand is working on starting a parallel sector to traditional marketing to attract new nano entrepreneurs by rolling out TAT Coin since September as part of a planned 'cryptourism' campaign, according to local media sources.
TAT has been in discussions with the Thailand Stock Exchange regarding the issuance of TAT Coin and is now awaiting the green light from the Thai government.
According to Bitkub founder and chief executive Jirayut Srupsrisopa, while Thailand's GDP was around US$500 billion, the cryptocurrency market is worth over $3 trillion.
The tremendous growth of the crypto market has created wealthy individuals and is being seen as the incentive for the country to lean towards crypto payments since these potential customers or new nano entrepreneurs are able to work remotely and get paid via transactions on blockchain technology, which incurs no fees and has lower costs than traditional finance.
Speaking at the "Transform tourism with cryptourism" seminar on Tuesday, Mr Jirayut said: "Private sectors are ready to provide digital infrastructure, but we're just waiting for the government to press the button by enacting laws, regulations or even policies to help facilitate digital asset markets. Our national GDP could grow six times if we can strengthen this market."
According to the Bangkok Post, however, the growth would start from a low base as the National Economic and Social Development Council has forecast GDP growth this year at only 1.2%, while seeing the growth of 3.5-4.5% in 2022.
Another intention behind introducing the digital tourism policy is to help tourism operators in Thailand who has suffered financially due to the impact of the pandemic and the situation has also made it hard for them to access financial aid from traditional sources of finance, TAT governor Yuthasak Supasorn said.
According to Al Jazeera, Thailand hosted a total of 106,117 tourists in the first ten months of 2021, a tiny fraction of the average 40 million tourists per year pre-pandemic.
Although the private sector appears ready to support this campaign, Supasorn warns that the government still has a lot of work to do to prepare for the rollout of such an ambitious digital currency-focused initiative.
While the country seems optimistic about introducing TAT Coin, Blockchain.News reported in July that the Bank of Thailand (BOT) has warned against using digital currencies in serving as payments for goods and services in the country.
Ms Siritida Panomwon Na Ayudhya, Assistant Governor of Payment Systems Policy and Financial Technology Group, said that virtual currencies like Bitcoin (BTC) and Ethereum (ETH) are not legal tenders in Thailand. Their use can predispose the receiver of the cryptocurrencies to certain risks, ranging from price volatility to cyber theft and money laundering, amongst others.
Image source: Shutterstock
Thai Bank SCB Acquires Local Crypto Exchange Bitkub for $536.7M
Read More