Tether Tokens (USDt) Community and Utility Pushes Market Cap Over $20 Billion
Tether.to, the blockchain-enabled platform that powers the largest stablecoin by market capitalization, has surpassed US$20 billion, underlying the increasing dominance of the most popular stablecoin.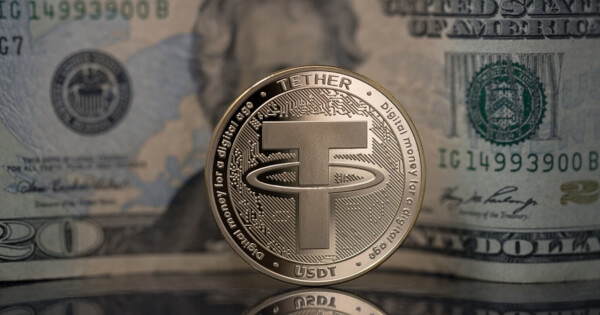 According to a release shared with Blockchain.News, Tether tokens (USDt) perform a pivotal role within the digital token ecosystem, with many digital token spot exchanges now denominating pairs in Tether USDt rather than USD. Tether USDt is also increasingly being used in remittances and innovative projects in the digital token ecosystem, including those in the nascent space of decentralized finance (DeFi).
"As the year draws to a close, we can only reflect on Tether's impressive growth," said Paolo Ardoino, CTO at Tether. "The market has spoken: People trust Tether and like using the most liquid and stable stablecoin. Tether will continue to be at the forefront of stablecoins' innovation in 2021."
Ardoino also made further comment on Tether's organic growth via Twitter, he said:
"The most interesting part of Tether's growth is that some of it comes without marketing, it's pure community and utility driven."
Tether's market capitalization has mushroomed to US$20 billion, having grown from about US$2 billion in February 2019. Tether works across a diversity of different blockchains, including Algorand, Bitcoin Cash's Simple Ledger Protocol (SLP), Ethereum, EOS, Liquid Network, Omni and Tron.
Image source: Shutterstock
Bitcoin and Gold can Coexist, according to Goldman Sachs
Read More