SushiSwap Reaches Over $1 Billion in TVL as Uniswap Sees Massive Plummet After Rewards Ended
SushiSwap's token SUSHI made a huge rebound this week, surging by nearly 90 percent in one week. The SushiSwap token is now trading at $1.30, up by over 8 percent in the past 24 hours. The massive rally in SUSHI's price could be attributed to SushiSwap's new incentive scheme, which was previously introduced by Uniswap.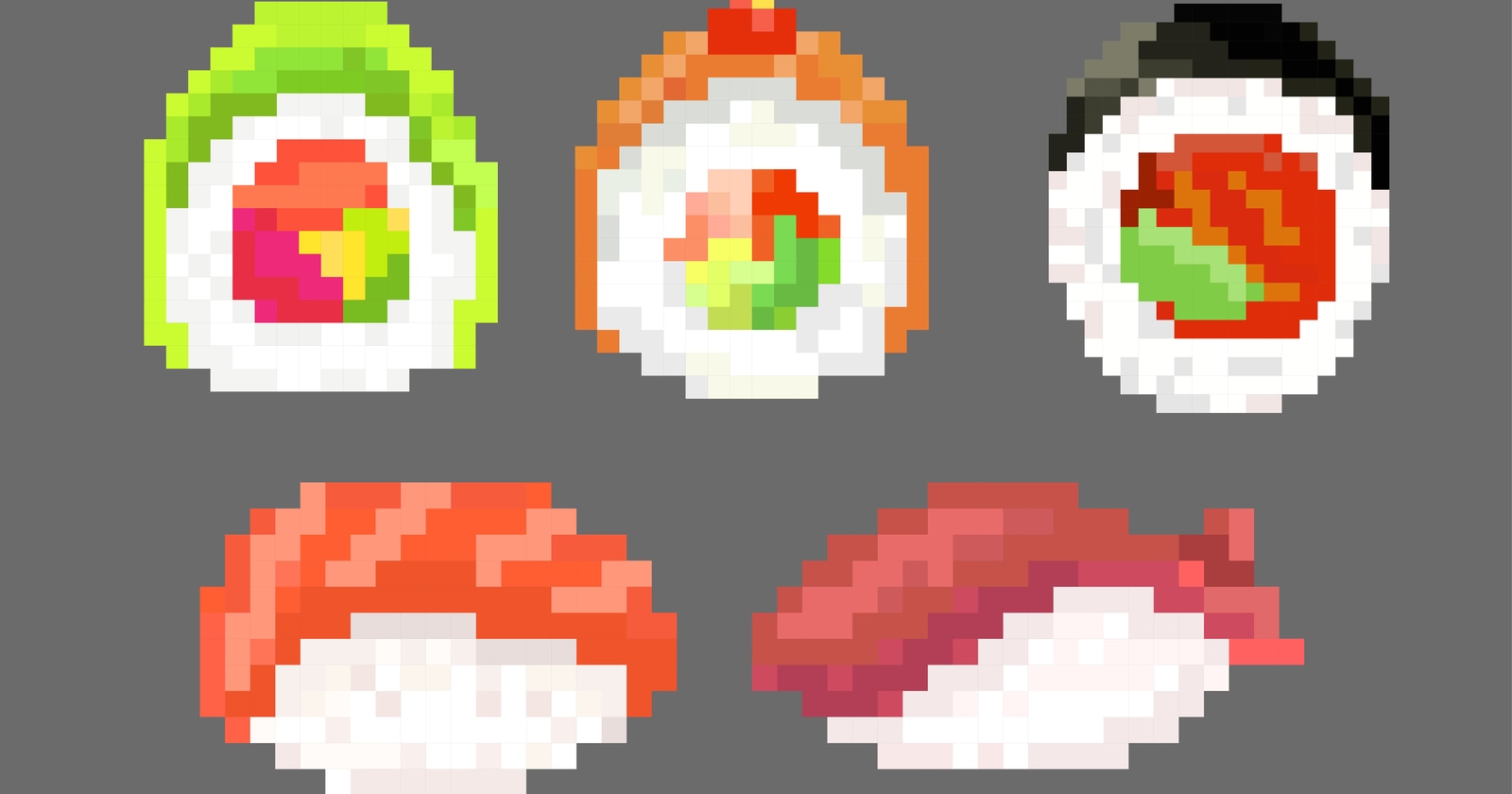 While SushiSwap's token SUSHI was surging, its total value locked (TVL) in DeFi has also tripled and has surpassed the $1 billion mark. SushiSwap, a cloned automatic market maker (AMM), benefitted off of the TVL from Uniswap, as the latter decentralized exchange has ended its rewards on Nov. 17.
On the day that Uniswap's rewards ended, Uniswap's total value locked crashed more than $1 billion in less than a day. Uniswap reached an all-time high just days previous to its crash, reaching over $3 billion in TVL.
SushiSwap's TVL climbed over 150 percent since the day Uniswap's rewards ended and has stayed above $1 billion at the time of writing. However, SushiSwap was not the only decentralized exchange to benefit off the back of Uniswap's liquidity providers, who contribute to the TVL.
Bancor, another decentralized exchange has released a liquidity mining program, which includes retroactive rewards on Nov. 17.
According to crypto analytics firm Santiment, SUSHI's price has nearly doubled this week, even after the long infamous history since the project's birth. Shortly after SUSHI's price soared, its founder, Chef Nomi decided to sell his SUSHI tokens, to have Ethereum in return. This sparked many comments from the crypto community, calling the move an "exit scam."Santiment also noted that the number of daily SushiSwap deposits have also reached a 2-month high: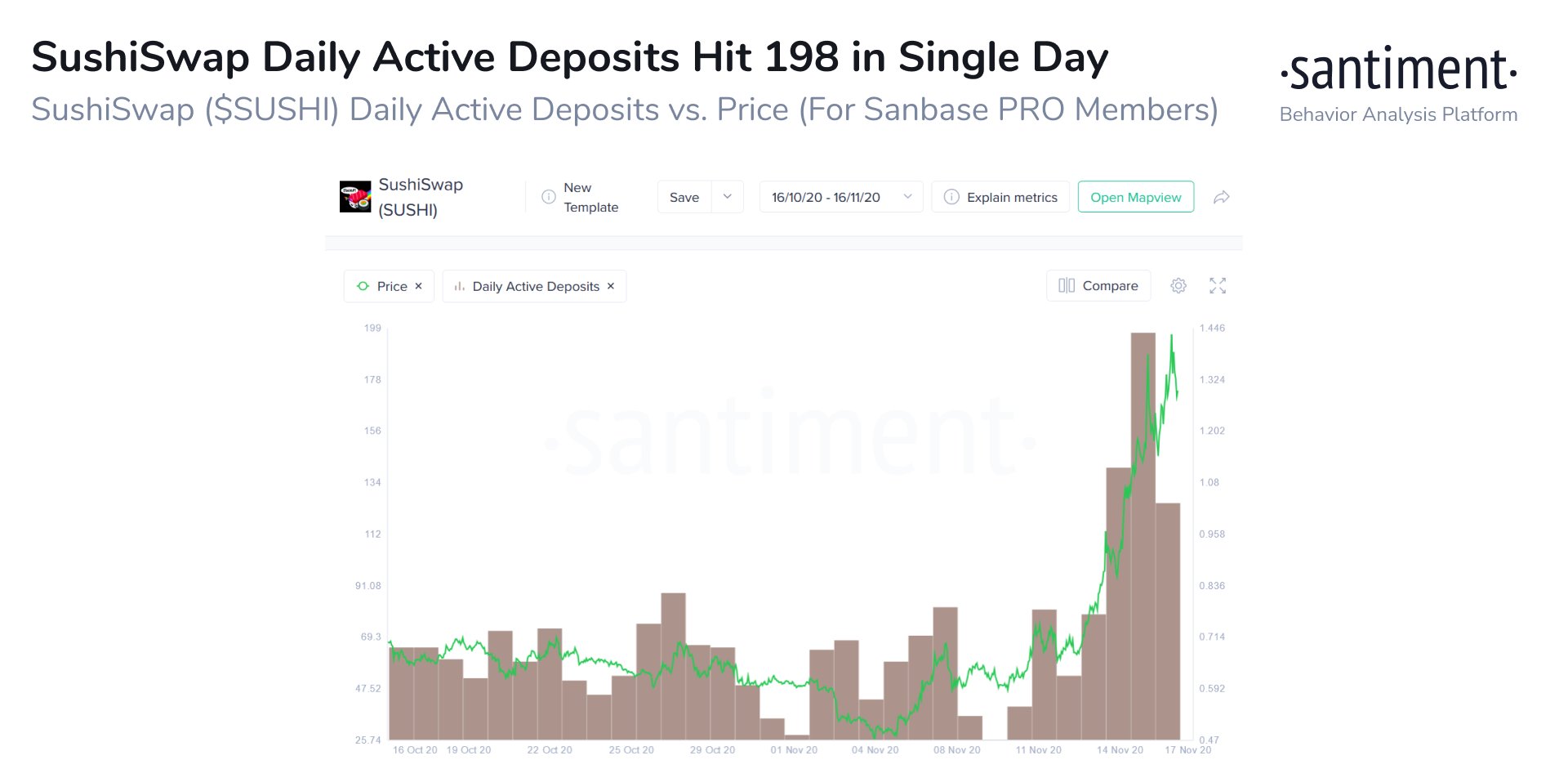 SushiSwap daily active addresses via Santiment
$SUSHI nearly doubled this week, and this came as quite a surprise after its founder unilaterally sold half of the projects' $27m developer fund back in early September. The number of daily #SushiSwap deposits (addresses used to move SUSHI to exchanges) has ballooned to a 2-month high. On top of this, exchange inflow has also jumped to the same 2-month high levels."
Uniswap has come a long way since its inception. The DEX became the fourth-largest cryptocurrency exchange in the world by volume in September 2020, right behind Binance, Huobi, and OKEx.
Image source: Shutterstock
Read More