Spain's Regulator Clashes with Popular Football Star Andres Iniesta Over Binance's Tweet
Spain's market watchdog has clashed with one of the country's football heroes in promoting a cryptocurrency platform on social media.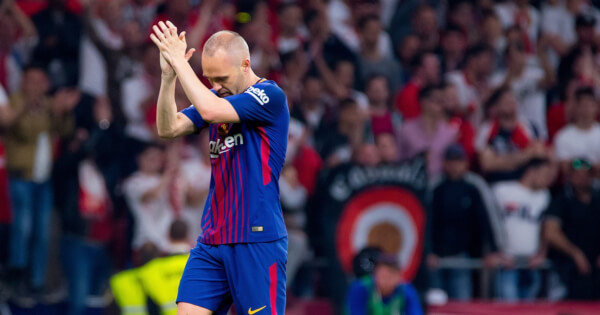 Andres Iniesta, a famous football striker who scored the winning goal that made Spain win its first soccer World Cup in 2010, found himself in a heated battle with Spain's National Securities Markets Commission. He took to Twitter to say that he was using the Binance crypto exchange.
"I'm learning how to get started with crypto with @binance," the former FC Barcelona player wrote in his tweets on Wednesday, November 24.
The regulator then responded to Andres Iniesta after posting photos of himself using the Binance platform on social media. The National Securities Markets Commission tweeted late Wednesday, reminding Iniesta that cryptocurrencies are non-regulated products with some significant risks.
"All of this prompted us to say last night to Iniesta, whom we admire and who has given us great pleasure, please, before recommending this, tell your followers about the risks; it is your responsibility too," the agency stated.
The watchdog clarified to the football star that it is best to read up on the risk of crypto assets before making investments or recommendations to others.
The regulator mentioned that it is concerned about players and other influencers who promote crypto assets to audiences who do not necessarily understand how the market works or what rules to be applied or not apply.
The commission urged celebrities and influencers to take care about recommending investments in unregulated products which carry additional risks to the public.
Iniesta currently plays for Vissel Kobe, the Japanese club owned by Rakuten Japanese electronic commerce and online retailing company. Iniesta representatives have not responded to comments required by media journalists.
Sports Fans Are into Cryptocurrency
Iniesta is not the only popular football star who has posted an ad for Binance. Atletico Madrid striker Luis Suarez, Colombian player James Rodriguez, and Raul Jimenez, who plays for Premier League club Wolverhampton Wanderers, all posted photos of themselves on Binance under the #BinanceForAll hashtag early this month.
The cryptocurrency exchange featured the three footballers in a post promoting a social media contest in the previous week: "Get creative with @jamesdrodriguez, @LuisSuarez9, @Raul_Jimenez9 on #Binance, and you may win."
The three football stars have a total of 39 million followers on Twitter.
As crypto-assets exploit in value, several firms have popped up virtually to help investors buy and set digital currencies. Binance is among the biggest. Last month, Lazio became the latest Series A club to partner with Binance exchange when it struck a sponsorship deal to make the crypto firm the main club Jersey sponsor.
Last week, the Staples Center, home to Log Angeles' several professional sports teams, including the NBA's Los Angeles Lakers and Clippers and the NHL's LA Kings, got a new name, "Crypto.com Arena", as part of a new 20 year- deal between arena owner AEG and the Singapore crypto exchange.
Such partnerships help to raise awareness of digital currency platforms as well as the coins themselves.
According to a survey by the Association of Financial Users of Spain, a consumer protection non-profit organization, recently estimated that more than 4.4 million citizens of Spain have invested in cryptocurrencies, and 41% of them consider cryptocurrencies as safe investments.
Image source: Shutterstock
Elon Musk and Changpeng "CZ" Zhao Clash Over Dogecoin Glitch
Read More