Robinhood Rolls Out Tokens Offerings, Adding SOL, SHIB, MATIC & COMP
To meet customer requests for a broader selection of cryptocurrencies, American financial services company Robinhood has listed Shiba Inu (SHIB), Solana (SOL), Polygon (MATIC), and Compound (COMP).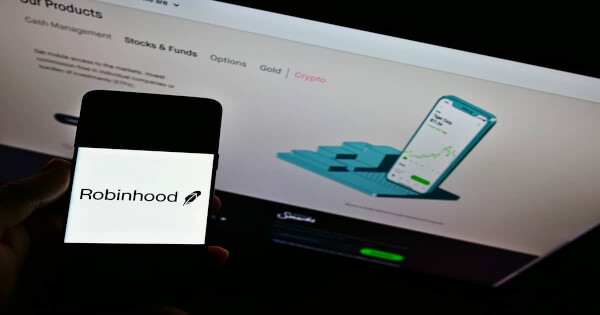 Upon listing, Shiba Inu surged by more than 20%, increasing its market capitalization by $1.2 billion, according to CoinMarketCap.
Source: CoinMarketCap
The listing comes nearly a week after the company officially rolled out its long-awaited cryptocurrency wallet, providing access to more than 2 million customers.
Steve Quirk, Robinhood's chief brokerage officer, pointed out that the latest move showcases the firm's commitment to the crypto space. He added:
"We're excited to add more choices for our customers as we work to make Robinhood the best place to invest in crypto. As a safety-first company, we have a rigorous framework in place to help us evaluate assets for listing, and we remain committed to providing a safe and educational crypto platform."
As an algorithmic and autonomous interest rate protocol meant to develop open financial applications, Robinhood saw it fit to add Compound to meet customer needs.
Furthermore, Solana prompts processing speeds to nearly 65,000 transactions per second by merging proof-of-history and proof-of-stake consensus mechanisms.
By adding the new cryptocurrencies, Robinhood seeks to revamp its dwindling crypto trading revenue. For instance, according to Bloomberg, cryptocurrencies generated about $48 million in transaction-based revenue for Robinhood in the fourth quarter of last year - a 79% drop from the $233 million reported in the second quarter.
Furthermore, the company intends to incorporate the Bitcoin Lightning Network for faster BTC transactions.
Shopify, a global e-commerce giant, recently inked a deal with digital payments platform Strike to enable Bitcoin lightning payments, Blockchain.News reported.
Image source: Shutterstock
Robinhood Officially Rolls out Crypto Wallet
Read More