Risk or Opportunity: Uniswap's UNI Rose by 133% and SushiSwap by 143% in the Past 12 Days
Uniswap UNI token's record low and record high are $0.3 and $15 respectively, both occurring on the day of its launch on Sept 17. On Nov 5, UniSwap's UNI token was trading at $1.756, dropping by 75.4%. Since then, the governance token has recovered and we have seen a 133% increase.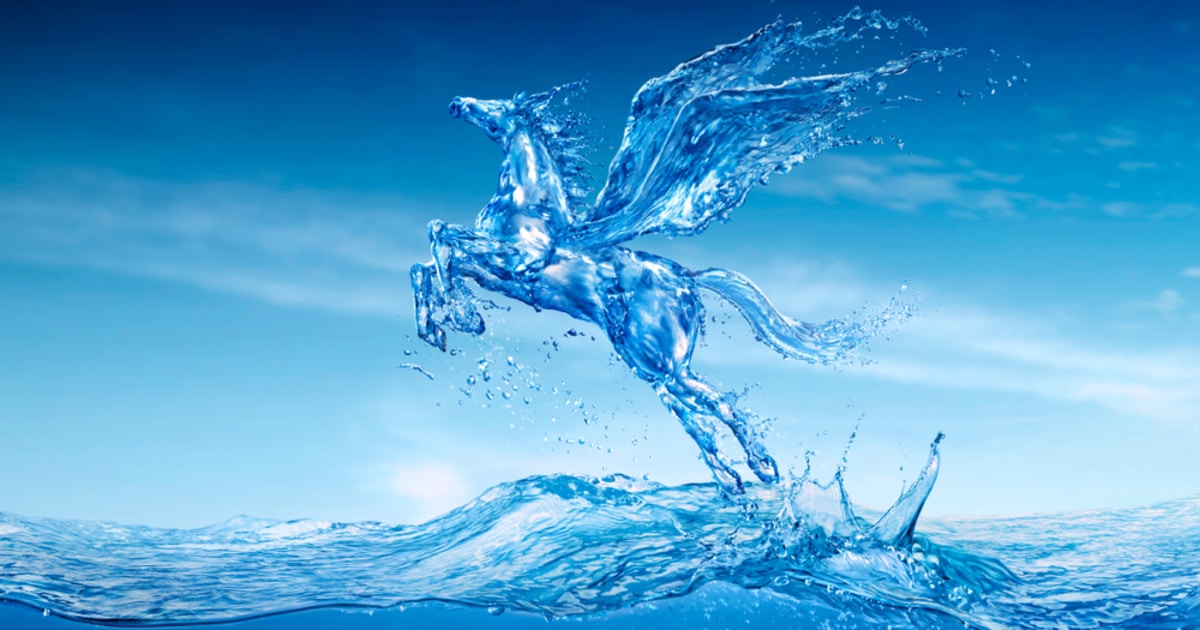 Uniswap UNI token price analysis
There are many reasons that may explain UNI token's drop in price. Mainly, it suddenly created $15 billion worth of "wealth" in theory when it recorded its highest price and airdropped 150 million tokens - $2.25 billion of liquidity - to its users.
Although Uniswap is the lead in decentralized exchanges and even in DeFi projects, it is not very time-consuming to create a DeFi protocol like it: you can spend an hour to create a new Uniswap. Also, Uniswap's success may be a bubble about to burst, as it may not maintain the advantage it has simply because it was previously successful. A challenger of Uniswap was the overnight successful DeFi protocol, SushiSwap.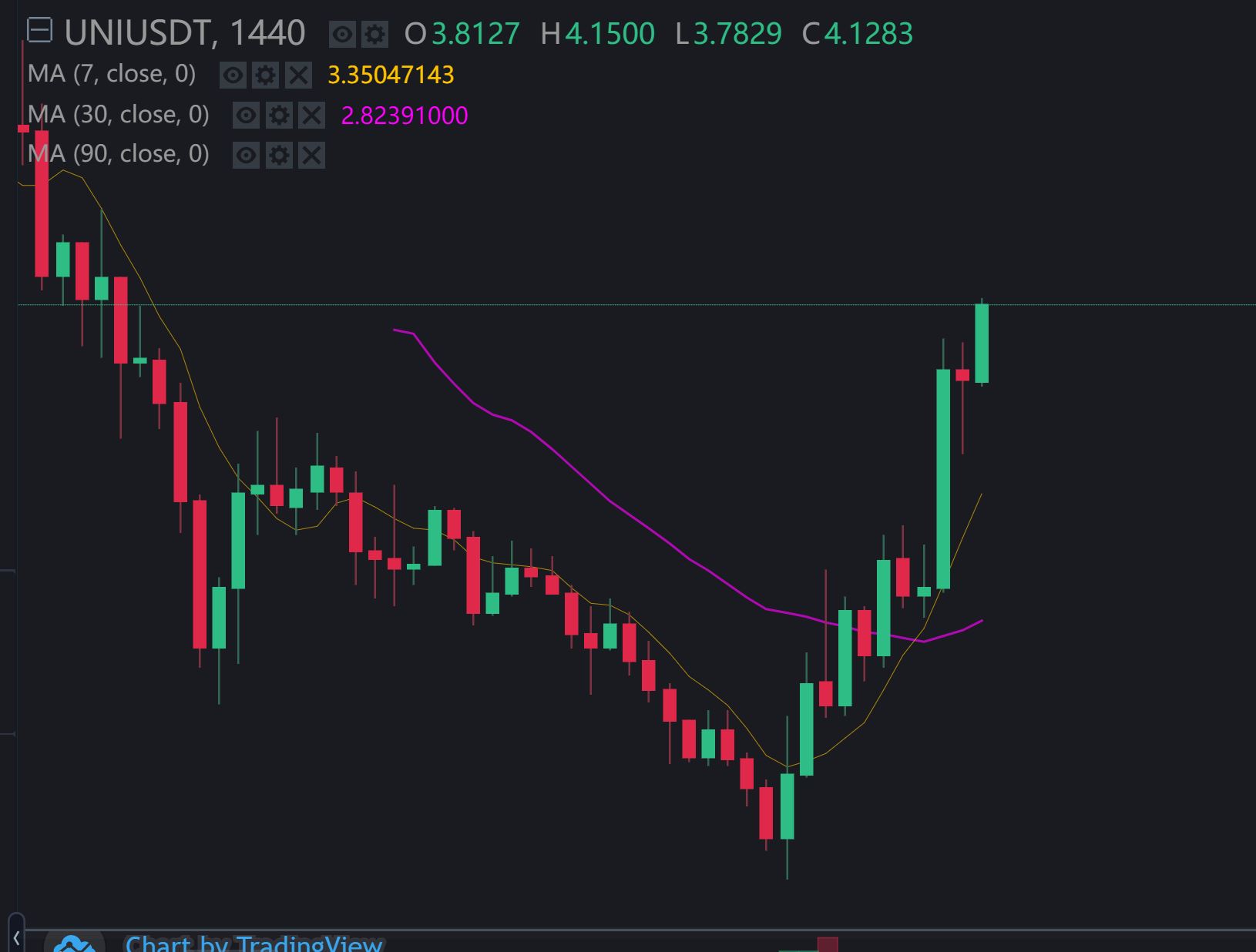 Source: TradingView, Uni Token chart
Uniswap has been making headlines and has stirred quite a buzz with its projects. On Nov 12, the DeFi protocol set up a community meeting discussing liquidity mining rewards. Subsequently, Uniswap went on to reach $3 billion in total value locked (TVL) that day. As there was no major news outbreak that day, the UNI token's rise seems not to be news-driven. The rise may simply be because it dropped so much and crypto whales are pulling up the price.
As for SushiSwap, its Sushi token reached a record high of $15.97 on the first day of its launch on Sept 1. On Nov 4, however, the Sushi token price reached a record low of $0.427, dropping 97.26%, a disaster for holders.
Sushiswap Sushi token price analysis
We previously predicted and analyzed why the Sushi token could drop below $1. The price dropped far below $1. Now, a surge in Sushi token price has been observed. It rose by near 150% in the past 12 days. The price rise was especially pronounced in the past three days, as Sushi token soared by 70%, above $1.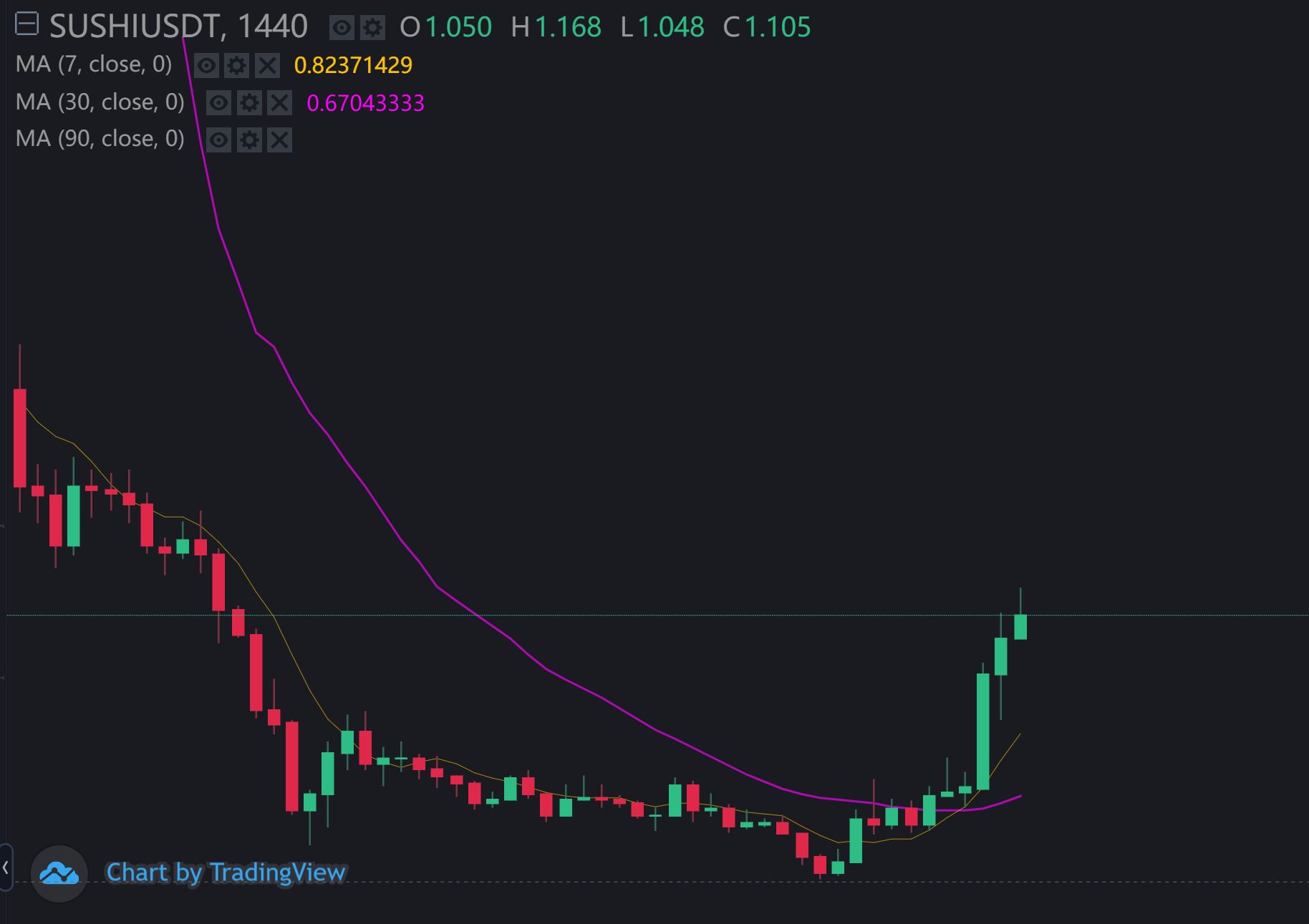 Source: TradingView, Sushi Token chart
On the recent 70% price surge, there seem to be no substantial explanations. On Nov 11, SushiSwap introduced a UNI-LP migration feature. On Nov 12, SushiSwap official Twitter shared a news proposal named Gonpachi and an interesting word "忍耐は報われるものとする" in the Japanese language, meaning "patience shall be rewarded", but the post had very few re-tweets.
Sushiswap token price experienced a reversal a bit earlier than that of Uniswap token. Uniswap and Sushiswap may boost each other in price. Although tightening regulations are beneficial to lead decentralized exchanges, they can hardly serve to explain the price surge of both Uniswap and Sushiswap. The main reason may therefore simply be due to whales' behaviors and an overselling of the DeFi tokens.
Image source: Shutterstock
Read More